DANCE NEWS: The Dance World Mourns the Late Nan Melville, Esteemed Dance Photographer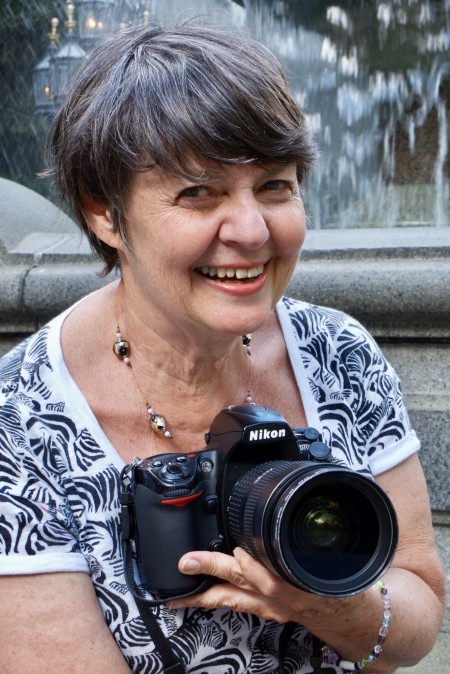 Photographer and videographer Nan Melville in City Hall Park, August 15, year unknown.
Photo by Jeni Dahmus Farah, courtesy of the Juilliard Archives

NAN MELVILLE
October 7, 1949 - March 18, 2022

The dance world mourns the death of esteemed dance photographer Nan Melville, who passed away on March 18th at Mt. Sinai West hospital in New York.
Nanette Rose Melville was born in Kimberley, South Africa. Her mother, Enid Hilda Melville (née Jobson), was a ballet dancer and teacher and her father, William John Harding Melville, worked as a diamond valuator. Nan's interest in photography started in her teens and continued at Rhodes University, where she earned a BA in English and Speech and Drama.  She taught high school, directed plays for amateur dramatic societies, and in 1981 joined the Performing Arts Council of the Transvaal (PACT) as a house photographer for the inaugural season of the new State Theater, Pretoria.  Nan dreamed of taking a sabbatical in the USA to learn the profession 'overseas', and bringing her skills and expertise back to South Africa. She arrived in New York City in Fall 1985, established herself in New York, and never returned to live in South Africa. 
Nan became a popular and sought-after photographer specializing in dance. Ever fascinated by art, the performing arts, and travel, she began as a photographer and expanded into videography. Nan worked for many major performing arts institutions in New York City, including the Juilliard School, Carnegie Hall, City Center, and Lincoln Center. 
Among her many photographic and videography assignments, Nan covered the New York City Ballet, Martha Graham Dance Company, Alvin Ailey American Dance Theater, Paul Taylor Dance Company, the Joyce Theater, and the Jacob's Pillow and Spoleto Festivals. 
Her work was published regularly in The New York Times, Ballet Review, Dance Magazine, Dance Teacher, Juilliard Journal, and Newsweek. She documented, supported, and promoted dance education and had regular assignments with the Bronx and Brooklyn Botanical Gardens and other New York institutions. She photographed celebrities including Nelson Mandela, Princess Diana, Aretha Franklin, Tony Bennett, and Mikhail Baryshnikov. Her work was exhibited frequently at institutions including the Juilliard School and the New York Public Library for the Performing Arts.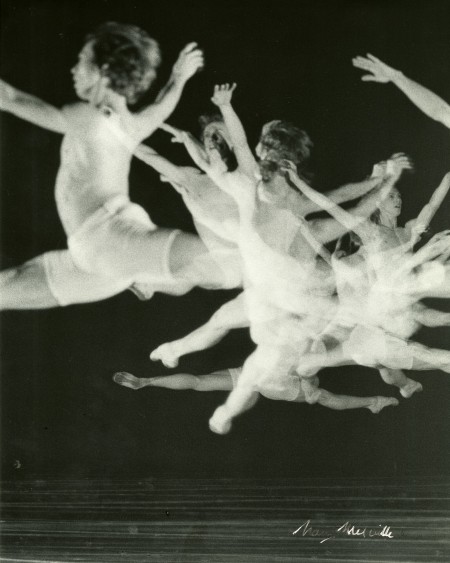 Ukrainian ballet dancer Vladimir Malakhov.
Photo by Nan Melville, courtesy of the Juilliard Archives
On a New York Times assignment, Nan was introduced to Protima Bedi's classical Indian dance ensemble, Nrityagram, and was invited to visit the company school in India, which formed the subject of her first documentary, "NRITYAGRAM: For the Love of Dance," which premiered in 2010 at the Dance Films Association/Dance on Camera Festival. The film has been screened at 27 international film festivals and received several awards.
In 1990 she was invited to photograph the International Ballet Festival of Havana and interview celebrated dancer and company founder Alicia Alonso for Dance Magazine. That assignment sparked her interest in Cuba and led to multiple visits. At the time of her death, Nan was working on a documentary, "Fire Under Our Feet," the story of how ballet came to Cuba. Cuban dance thrilled and inspired Nan. About her love for Cuban dance, Nan said  "Dance is like another language in Cuba, through which people express themselves, often using it to convey what they cannot say because of political restrictions. Dance is an escape from the harsh everyday conditions into a world inspired by music, movement, and the ability to tell a story. The passion to jump higher, spin faster, float on air, leads them to a prowess that is inspirational. Cuban dance has a special kind of energy and inspiration that is recognized worldwide." In 2021 one of Nan's photos from her 1990 visit to Cuba won the Dance Classes category in the Alicia Alonso International Dance Photography Contest.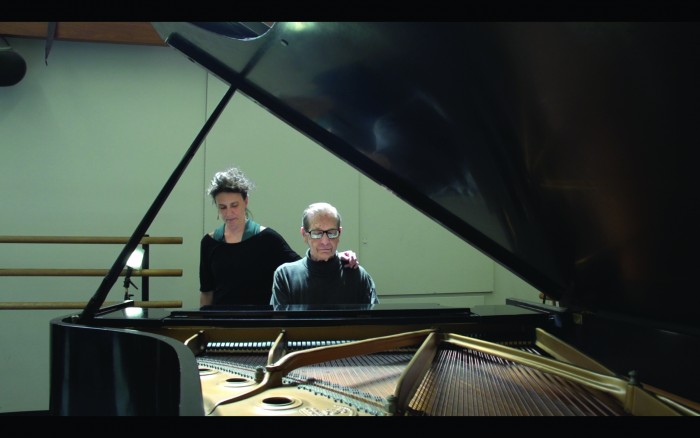 Scene from Terese Capucilli's film "Lawrence 'Reed' Hansen: The Sacrosanct Accompanist."
Photo copyright of  Terese Capucilli
Nan did the camera work with Sasha Popov, filmed at the Juilliard School and the Martha Graham School for Terese Capucilli's film, "Lawrence 'Reed' Hansen: The Sacrosanct Accompanist" — a musical journey through Martha Graham's dance technique. 
Nan is survived by her sister Gill Kenyon who resides in South Africa, nephews, nieces, and great-nephews and great-nieces.
---
The Dance Enthusiast Shares news from the dance world and creates conversation.
For more Dance News pieces, click here.
If you have important news to share, please send announcements or press release to info@dance-enthusiast.com!
---
The Dance Enthusiast - News, Reviews, Interviews and an Open Invitation for YOU to join the Dance Conversation.