Dance News: Get Enthused! These Are The 2019-20 Dance In Process (DiP) Resident Artists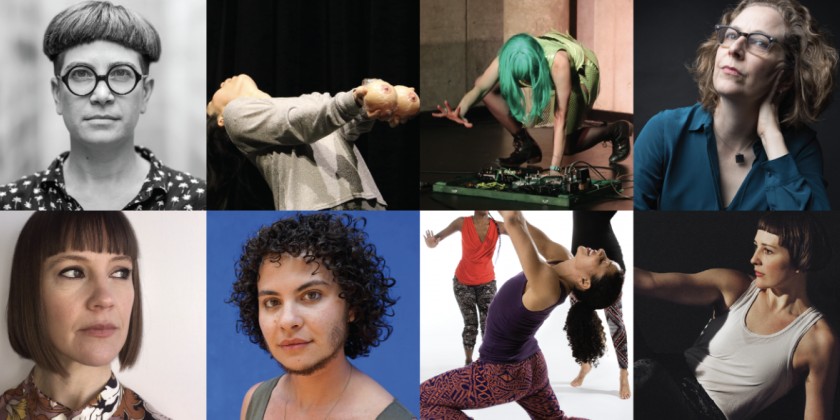 Dance in Process (DiP) provides nuanced creative residency support for mid-career New York City-based artists by offering continuous, concentrated access to studio rehearsal space, a significant stipend, and technical and administrative resources.
The 8 artists awarded the 2019-20 Dance in Process (DiP) residencies with generous support from The Andrew W. Mellon Foundation are: Ivy Baldwin, Maria Bauman-Morales, Catherine Galasso, Zavé Martohardjono, Julie Mayo, Katy Pyle, Leyya Mona Tawil, and Nami Yamamoto.
These eight artists make up the first of two cohorts funded by a generous grant from The Andrew W. Mellon Foundation to support Dance in Process over the next two years.
Photos (clockwise from top left): Catherine Galasso by Laura Brichta; Nami Yamamoto by Lauren Tuvell; Leyya Tawil/Lime Rickey Intl3 by Brian Rogers; Julie Mayo by Ebru Yildiz; Ivy Baldwin by Michael Grossman; Maria Bauman-Morales by Scott Shaw; Zavé Martohardjono by Lily Mengesha; Katy Pyle by Julie Mack of THEY Bklyn.
---
The Dance Enthusiast Shares News From The Dance World And Creates Conversation!
For more Dance News pieces, click here.
If you have important news to share, please send an announcement or press release to info@dance-enthusiast.com!