Dance News: Meet CUNY Dance Initiative's 2019−20 Residency Artists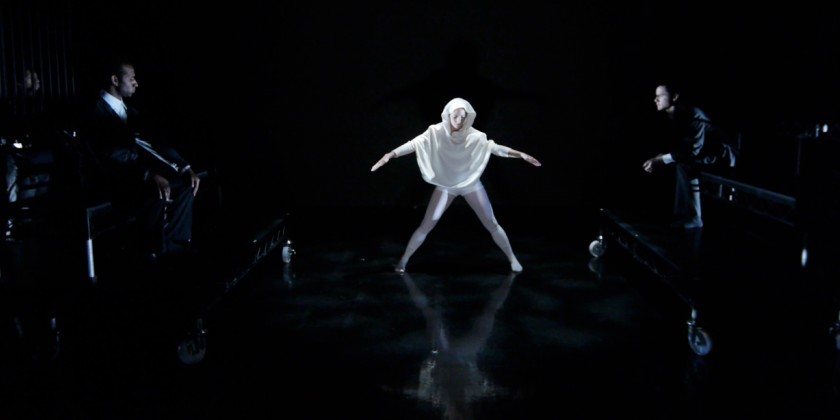 13 CUNY Colleges To Host 24 Emerging & Established Artists
The CUNY Dance Initiative (CDI), a groundbreaking residency program for independent New York City choreographers and dance companies on CUNY campuses across the five boroughs, announces 24 awarded artists for 2019–20 residencies. 
From July 2019 to June 2020, 13 CUNY colleges will host 24 emerging and established artists representing a range of dance styles (complete list below), selected from a pool of 186 applicants. An incubator for the New York City dance field, CDI is an innovative answer to how the needs of dance artists can intersect with those of a college community. CDI taps underutilized studios and theaters on CUNY campuses to provide rehearsal and performance spaces for dance makers to work on new or existing projects, and creates new avenues for dialogue between local artists and the university system. Residencies include public events such as work-in-progress showings and performances, plus master classes and open rehearsals specifically for CUNY students and faculty to create a framework for cultivating new dance audiences at CUNY performing arts centers.
Alethea Pace. Photo by Whitney Browne.
"The CUNY Dance Initiative has supported more than 100 choreographers and dance companies since it began five years ago," says Félix V. Matos Rodríguez, President of Queens College and CUNY Chancellor-Designate. "It has also brought dance—as an art form that is an essential part of the intellectual and cultural fabric of New York City—into the lives of 11,500 audience members throughout the boroughs. We're proud that Queens College plays such a significant role in this process by serving as CDI's home base."
Now in its fifth year, CDI is expanding its support for NYC choreographers, and was recently awarded a three-year grant to offer current and former CDI artists additional rehearsal hours via Dance/NYC's New York City Dance Rehearsal Space Subsidy Program, made possible by the Andrew W. Mellon Foundation. CDI is celebrating this and its growing impact on the dance field with a 5th Year Fest, March 20–23, at Baruch Performing Arts Center. Details on the artists featured on the two showcase programs and ticket information are at: http://bit.ly/CDI5Years.
This upcoming 2019–20 residency cycle will be CDI's sixth, and details on fall 2019 performances and public events will be announced this summer.
Photo credit: Gabrielle Lamb / Pigeonwing Dance.
2019–20 CUNY Dance Initiative Resident Artists
Baruch College: Baruch Performing Arts Center
Abdul Latif - D2D/T
Amanda Selwyn Dance Theatre
BMCC: Tribeca Performing Arts Center
Brooklyn College: Brooklyn Center for the Performing Arts
Wild Rhythm
Chuck Wilt / UNA
The City College of New York: City College Center for the Arts
As Arts NY Dance
Sonia Olla & Ismael Fernandez Flamenco Company
College of Staten Island: Department of Performing and Creative Arts, in partnership with 
Snug Harbor Cultural Center
Kinesis Project dance theatre
Hostos Community College: Hostos Center for the Arts and Culture
Alethea Pace
Sidra Bell Dance New York
John Jay College: Gerald W. Lynch Theater
Gabrielle Lamb / Pigeonwing Dance
Mari Meade Dance Collective / MMDC
Kingsborough Community College: On Stage at Kingsborough
Dance Heginbotham
Tom Gold Dance
LaGuardia Community College: LaGuardia Performing Arts Center
Edgard Toro
Patrick O'Brien Dance Project
Lehman College: Department of Dance and Theatre
AnabellaLenzu/DanceDrama
Jeremy McQueen's The Black Iris Project
Queensborough Community College: Dance Program
Gierre J. Godley / PROJECT 44 
Kayla Hamilton
Queens College: Kupferberg Center for the Arts & Department of Drama, Theatre, and Dance
Alonso Guzman Danza
Stefanie Nelson Dancegroup
York College: Milton G. Bassin Performing Arts Center
Pony Box Dance Theatre
Vissi Dance Theater
---
The Dance Enthusiast Shares News From The Dance World And Creates Conversation!
For more FROM THE PRESS pieces, click here.
If you have important news to share, please send an announcement or press release to info@dance-enthusiast.com!