Dance News: Stephen Petronio Company Announces Nora Chipaumire, Will Rawls and Kathy Westwater as Inaugural Artists of the Petronio Residency Center
In December 2016, Stephen Petronio Company purchased Crow's Nest, a 175-acre property in the Catskill Mountains. This bold act not only secures the Company's legacy but also aims to provide a creative home for dance via the Petronio Residency Center, whose first round of residencies the Company is proud to announce today. The inaugural recipients are Nora Chipaumire, Will Rawls, and Kathy Westwater, whose residencies will take place between July–October, 2018. Each artist has been awarded a one-week residency that includes exclusive use of the 9,000 sq. ft. facilities for up to 9 individuals, a $5,000 stipend, and up to $1,500 for travel assistance. This rare and fully-funded opportunity includes room, board, and meals prepared on-site by a chef from locally-sourced ingredients.
Choreographer Stephen Petronio at Crows Nest, the new Catskills home of his NYC-based dance company.
The Petronio Residency Center is an expansion of the Petronio vision, which currently spotlights the legacy of postmodern dance as an active force in the art form's future viability. The goal of the Center is to create a no-cost, creative opportunity for dance artists that is free of deliverables and attempts to address the related financial burdens that a residency can unintentionally produce. As noted in Mind The Gap: Artist Residencies and Dance, a 2011 study published by the Andrew W. Mellon Foundation, "while a single choreographer working in solitude might find a free residency or a modest stipend adequate, most dancemakers must take on significant personal expense paying fees to dancers and other collaborators or forgo residency opportunities altogether."

"The Petronio Residency Center is a retreat in which to study, work, and experiment while cut loose from the overbearing pressures inherent in a choreographer's day-to-day living," says Stephen Petronio. "My dream is to leave the world an intimate place where dance can be made, where history happens, and where the dance community can feel at home. I couldn't be happier that such talented artists as Nora Chipaumire, Will Rawls, and Kathy Westwater will be in residency this year."

The Petronio Residency Center property includes a modern 6,500 sq. ft.house that comfortably sleeps up to 9 individuals along with a 2,500 sq. ft. open studio with radiant floor heat, a 40' x 44' sprung wood dance floor, and robust sound system. The Center is perched in the Catskills Mountains and located in Round Top, NY, a convenient two and a half hours north of New York City.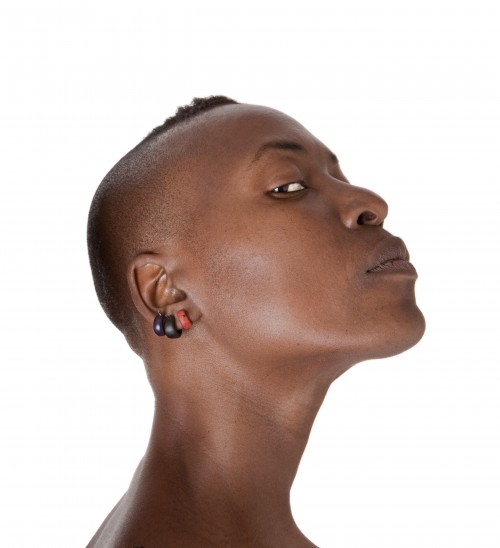 Nora Chipaumire. Photo © Antoine Tempe.

The recipients of the 2018 residencies were nominated by a group of presenters, funders, and curators and then selected by a separate panel of established artists. The nominators were Sarah Curran, Duke Dang, Tambra Dillon, Gina Gibney, Caleb Hammons, Denise Roberts Hurlin, Marc Bamuthi Joseph, Jodee Nimerichter, Stacy Tenenbaum Stark, Pamela Tatge, Laurie Uprichard and Adrienne Willis. The selection panel included Ralph Lemon, Bebe Miller, Eiko Otake, and Stephen Petronio.
Born in Mutare, Zimbabwe and based in NYC, Nora Chipaumire uses her choreography to challenge and embrace stereotypes of Africa and the black performing body. Chipaumire most recently received the 2016 Trisha Mckenzie Memorial Award for her impact on the dance community in Zimbabwe. She was also awarded a 2016 Foundation for Contemporary Arts grant and a 2015 Doris Duke Artist award. She was a Hodder Fellow at Princeton University in 2014-2015, 2012 Alpert Award in the Arts recipient and 2011 United States Artist Ford Fellow. Chipaumire is a three-time New York Dance and Performance (aka "Bessie") Awardee: in 2008 for her dance-theater work, Chimurenga, in 2007 for her body of work with Urban Bush Women, and in 2014 for the revival of her solo Dark Swan. She was also a MANCC Choreographic Fellow in 2007-2008, 2009, and 2015. Chipaumire was recently honored as the Trisha Mackenzie memorial trophy recipient for her work with Tumbuka dance company, Harare, Zimbabwe. Her touring work, portrait of myself as my father (2016), is commissioned by Peak Performances @ Montclair State University, co-commissioned by MDC Live Arts in partnership with Miami Light Project, Georgia Institute of Technology, 651 ARTS, Dance Center of Columbia College, and company Nora Chipaumire. It is the companion piece to rite riot (2013), a solo rendering of The Rite of Spring, commissioned by FIAF and presented at Crossing The Line festival in New York City and Les Subsistances in France. Chipaumire made her debut as film director in 2016 with the short film Afro Promo #1 King Lady commissioned by Dance for Film on Location at Montclair State University.
Will Rawls. Photo © Luis Rodriguez.
Will Rawls is a choreographer, writer, and performer. His practice engages relationships between language, image, architecture, sound, and dance, to explore humanity and social inscription. He frames the dancer within the racialized codes of art space, where systems of technique and power collide and are critically unraveled by the personal. Rawls has shown work at The Chocolate Factory, Danspace Project, ImPulsTanz, MoMA PS1, Performa 15 and Portland Institute of Contemporary Art. He is a recipient of a 2017-2018 Guggenheim Fellowship, Foundation for Contemporary Arts Grant 2015, the Casinos Austria 2016 Prix Jardin d'Europe, and a Robert Rauschenberg Foundation Residency 2017. Rawls has taught and lectured at UC Berkeley, Harvard University, ImPulsTanz, tanzquartier wien, Wesleyan University and Williams College. His writing has been published by Artforum, Triple Canopy, les presses du réel, The Museum of Modern Art, The Hammer Museum, and Danspace Project. As an interpreter and performer, Rawls has worked with Marina Abramovic, Jerome Bel, Brian Brooks Moving Company, Alain Buffard, Maria Hassabi, Xavier Le Roy, Nicholas Leichter, Tino Sehgal, and Shen Wei Dance Arts.
Kathy Westwater, the 2017 recipient of the Solange MacArthur Award for New Choreography, has pursued experimental dance forms since 1996. Her latest work, for which she has been awarded a 2018 Maggie Allesee National Center for Choreography residency, will premiere at the Lumberyard in 2019. Westwater's work has been presented at New York Live Arts, Danspace Project, 92nd Street Y, Joyce SoHo, Brooklyn Museum of Art, Franklin Furnace, Dixon Place, Performance Space 122, Movement Research at Judson Church, Brooklyn Studios for Dance, Brooklyn Arts Exchange, Lower Manhattan Cultural Council, Summer Stages Dance Festival, Reed College, Pratt Institute, Temple University, and the New York City Department of Parks and Recreation. Kathy has received commissions from the Lumberyard, Temple University, New York Live Arts, and Danspace Project; and awards from Foundation for Contemporary Art, Puhn Foundation, Franklin Furnace Fund, Meet the Composer, and New York Foundation for the Arts. She is the recipient of numerous residencies: Brooklyn Studios for Dance (2017, 2018), Temple University, Djerassi, Movement Research, NYC Department of Parks and Recreation (2010, 2011), iLAND, The Field, Millay Colony, Lower Manhattan Cultural Council, and Pratt Institute.
---
The Dance Enthusiast Shares News From The Dance World And Creates Conversation!
For more FROM THE PRESS pieces, click here.
If you have important news to share, please send an announcement or press release to info@dance-enthusiast.com!