Related Features
Contribute
Your support helps us cover dance in New York City and beyond! Donate now.
Dance/USA Welcomes New Members to its 2015-2016 Board of Trustees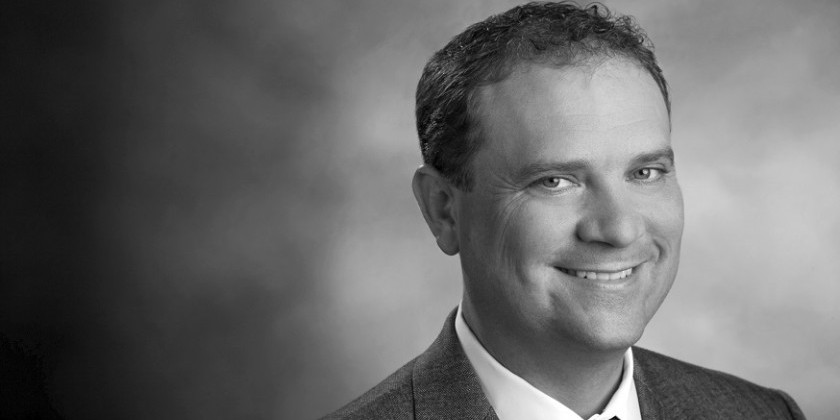 Dance/USA, the national service organization for professional dance, is pleased to announce its 2015-2016 Board of Trustees, featuring four new Executive Committee Members, one new Council Chair, and five new Trustees. The start date for the 2015-2016 Board of Trustees' term was July 1, 2015. For a complete list of the 2015-2016 Dance/USA Board of Trustees and their biographies, read more here.
Douglas Singleton, Dance/USA's new Chair of the Board of Trustees, also serves as Executive Director of Charlotte Ballet.
Photo courtesy of Charlotte Ballet.
Serving as the new Chair of the Board of Trustees is Douglas Singleton (executive director, Charlotte Ballet, Charlotte, NC). Rosemary Johnson (executive director, Alabama Dance Council, Birmingham, AL) is a new Vice Chair, Robert Dorf (consultant, New York, NY) is the new Treasurer, and Matt Wells (chief operating officer, Diavolo, Los Angeles, CA) is the new Secretary. Officers of the Board are elected by the Trustees Committee and serve for two years.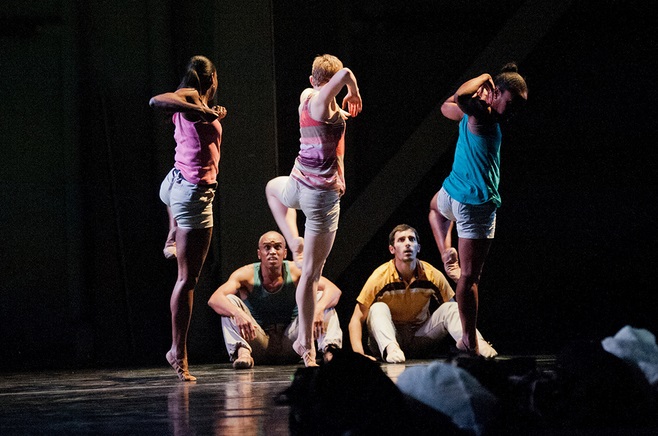 Wideman/Davis Dance in Based on Images. Photo by Jason Ayers.
The Board of Trustees nominated five new members to serve a three year term: Thaddeus Davis (co-artistic director, Wideman/Davis Dance; assistant professor, dance, University of South Carolina, Columbia, SC and Chicago, IL), Thomas DeFrantz (professor of dance and African American studies, Duke University; director, SLIPPAGE, Durham, NC), Allyson Esposito (director of the Arts and Culture Program, The Boston Foundation, Boston, MA), Michelle Ramos-Burkhart (attorney/consultant, New Orleans, LA), and Sixto Wagan (director, Center for Arts Leadership, University of Houston, Houston, TX).
Dance/USA's membership elected one new Council Chair for a one year term: Kristopher McDowell (founding partner and president, KMP, Austin, TX). McDowell is Chair of the Agents/Artist Representative Council.
"The new trustees are a wonderful group of leaders from the across the United States representing different dance genres and dance organizations," commented Dance/USA Executive Director Amy Fitterer. "The Board of Trustees is committed to governing Dance/USA in a way that ensures the organization will continue to evolve and remain relevant. We are excited that the new voices on the Board will help our organization further achieve its strategic priorities."
Image courtesy of Sydney Skybetter / skybetter and associates.
Four Trustees and one Council Chair are rotating off the Board of Trustees this summer: Trustees Meg Booth (director of dance programming, The John F. Kennedy Center for the Performing Arts, Washington, DC), John Malashock (artistic director, Malashock Dance, San Diego, CA), Julie Nakagawa (artistic director and co-founder, DanceWorks Chicago, Chicago, IL), and Sydney Skybetter (founding partner, Edwards & Skybetter | Change Agency) and Council Chair Cathy Pruzan (artist representative, Pruzan Dance Arts, Tiburon, CA).
"We wish to acknowledge and thank the Trustees for their outstanding service to the field of professional dance," added Fitterer.
The Dance/USA Board of Trustees is committed to the greater good of the national professional dance field. The guiding responsibility of the Board is to provide sound leadership and guidance that addresses the field as a whole.