Dance News: Dancers Over 40 Presents The 40th Anniversary And Reunion Of Bob Fosse's "Dancin'"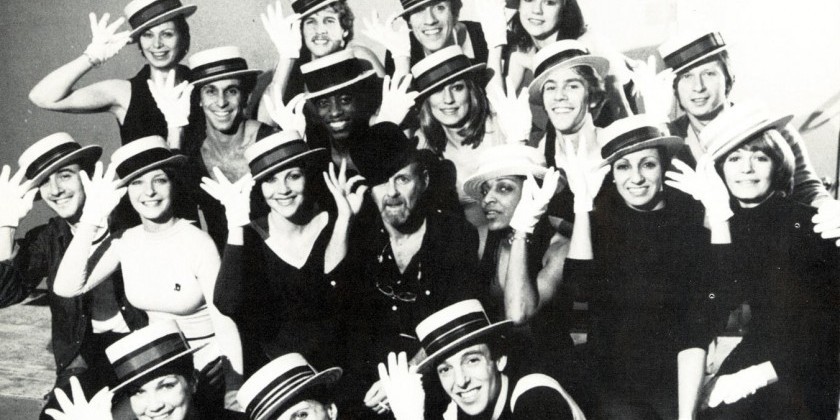 "Big Deal: Bob Fosse And Dance In The American Musical" Will Be Published On March 8, 2018
DANCIN' opened on Broadway on March 27, 1978 and ran for four years, and was Bob Fosse's only all-dancing and all-singing musical. To mark this historic event, Dancers Over 40 will assemble a spectacular "once-in-a-lifetime" panel of original cast members almost exactly to the day of their 1978 debut – March 26, 2018, 7pm at St. Luke's Theater, 308 West 46th Street.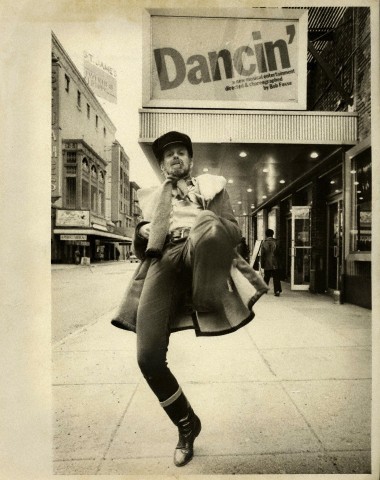 Bob Fosse struts outside the Broadhurst Theatre, in April of 1978, when Dancin' had just opened.
Expect original cast members (in alphabetical order): Gail Benedict, Sandahl Bergman, Wayne Cilento, Christine Colby, Jill Cook, Rickard Korthaze, Ann Reinking, William Whitener and Fosse DANCIN' assistant and long time DO40 member, Kathryn Doby. Nicole Fosse, daughter of Bob Fosse and Gwen Verdon, will also be at the celebration.
There will be two panels, the reunion with original cast members, moderated by author, theater historian and now documentary filmmaker Ken Bloom (BROADWAY MUSICALS: The 101 Greatest Shows of all Time and the upcoming documentary on Gwen Verdon) and a panel hosted by DO40 member and author of the new book on Bob Fosse, Kevin Winkler, and include DANCIN' cast replacements including Eileen Casey, Lloyd Culbreath, Clif de Raita, James Horvath, Michael Kubala and Valerie Miller. DANCIN' cast members we have lost, including DO40 founding member John Mineo, as well as Rene Ceballos, Chris Chadman, Ed Love and Charles Ward, will be acknowledged. 
A side-by-side comparison of Bob Fosse's "Sing, Sing, Sing" from DANCIN' on the 1978 Tonys and FOSSE on the 1999 Tonys.
 
---
The Dance Enthusiast Shares News From The Dance World And Creates Conversation!
For more FROM THE PRESS pieces, click here.
If you have important news to share, please send an announcement or press release to info@dance-enthusiast.com!