Dancing While Black: Black Bodies | White Boxes offers Robust Platform for Virtual Learning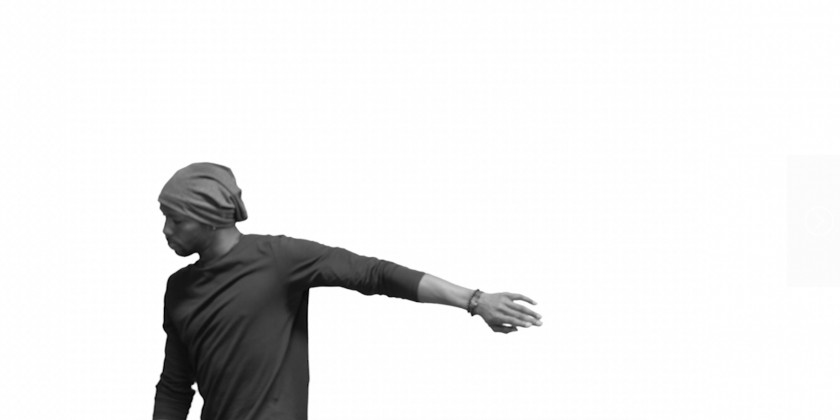 The Angela's Pulse inaugural Digital Journal offers a robust platform for virtual learning:
Dancing While Black: Black Bodies | White Boxes 
produced in partnership with NYU's Hemispheric Institute of Performance and Politics and PURPOSE Productions with funding from The Surdna Foundation

(New York, NY - May 20, 2020) - At a time when many educational experiences have become virtual, Angela's Pulse shares our inaugural digital journal, Dancing While Black: Black Bodies | White Boxes, a publication dedicated to the voices and visions of Black dance artists.

Experience the Journal at DWBjournal.angelaspulse.org.

Developed with HemiPress, Dancing While Black: Black Bodies | White Boxes is the collaborative effort of 33 contributors, editors, artists, advisors and designers including historian Dr. Brenda Dixon-Gottschild, choreographer jumatatu m. poe, writer and curator Eva Yaa Asantewaa, and icon Dianne McIntyre. The Journal is part of our ongoing efforts to amplify the voices of Black dance makers while strengthening our connections across geography and generation, and was produced in partnership with NYU's Hemispheric Institute of Performance and Politics and PURPOSE Productions with funding from The Surdna Foundation. "This inaugural issue of Dancing While Black's digital journal was born from collective visioning and laboring, two practices essential for building both a dance and a community," reflects Angela's Pulse Director and Dancing While Black Founder Paloma McGregor. Intentionally keeping Blackness at the center, the Journal explores themes of Black bodies, Black space and white boxes. As David Thompson writes, "[Blackness is] a term that was transformed by Black people during the 1960s into an idea that embraced the complex space of power, love, and identity."
Joya Powell in Marguerite Hemmings' white space is-?

Dancing While Black: Black Bodies | White Boxes launched March 14th, 2019 at NYU's Hemispheric Institute of Performance and Politics with a reception and panel discussion featuring Journal contributors and editors. "Coming here is walking into love," observed Dr. Brenda Dixon-Gottschild during the evening's conversation. Watch the Live Stream of the launch event featuring writers Dr. Dixon-Gottschild and Maria Bauman-Morales, content editor Thomas F. DeFrantz and Editor in Chief Paloma McGregor in conversation at https://youtu.be/zFtu1-fauuI.

In the Journal's introduction, McGregor goes on to write, "This journal is us, Black and centered, with white at the edges." As iconic Black publications like Essence and The Root have focused on digital content, this Journal engages online audiences with dance as the lens for conversations around identity, tradition, taking up space and telling Black stories. As DeFrantz reflected during the launch event, "We're not trying to write ourselves into a history that's disinterested. We're trying to write ourselves for ourselves." McGregor affirms this reflection when she writes, "This formation, this coming together to collect ourselves, is an exercise of great will, imagination, trust, and courage. Though Black dance artists are currently receiving unprecedented opportunities in white spaces, we know from history, the news, and our own bodies' fatigue, that these 'opportunities' are too often conditional and too rarely nourishing. How often do we get to simply be together – in all our clarity and contradiction, across generation and gender? And out loud!?" 

"This journal – like dance – is a practice, something we've gotta do a whole lot to get really good at it," proclaims Paloma McGregor. We invite you to stay tuned for future iterations of the Dancing While Black Journal along with continued programming that centers the voices and movement of Black dance artists. As David Thompson articulates, "The cultivation of this space feels essential in a society where the current political regime wants to pull us all backward and has removed the Band-Aids that were meant to heal wounds, revealing that certain ideas and fears continue to scar our minds and bodies."

 
---
The Dance Enthusiast Shares news from the dance world and creates conversation.
For more Dance News pieces, click here.
If you have important news to share, please send announcements or press release to info@dance-enthusiast.com!
---
The Dance Enthusiast - News, Reviews, Interviews and an Open Invitation for YOU to join the Dance Conversation.