Deborah Jowitt Honored By Two Organizations: Mark DeGarmo Dance And The Martha Hill Fund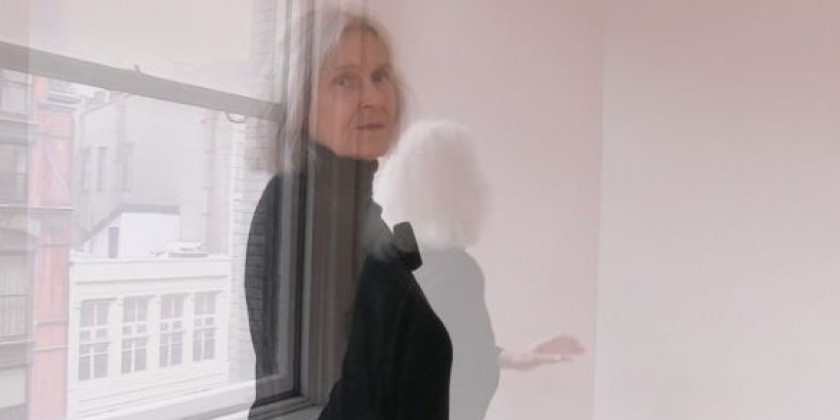 DEBORAH JOWITT
to receive the 2016 "Educational Visionary" Lifetime Achievement Award
from Mark DeGarmo Dance at DANCE for DANCE
Friday November 18, 7 to 11 PM
Flamboyán Theater at The Clemente Center, 107 Suffolk Street
Tickets: $100 and above
Reservations: dancefordance2016.eventbrite.com
Mark DeGarmo Dance will honor dance writer DEBORAH JOWITT with the 2016 "Educational Visionary" Lifetime Achievement Award to celebrate her many accomplishments.  Ms. Jowitt danced with notable names such as José Limon and Anna Sokolow, choreographed works shown in venues in both the United States and overseas, published articles in The New York Times, The Village Voice and Dance Magazine, among others, and has lectured, taught and conducted workshops at universities in the U.S. and abroad.  The award is presented to "visionaries who have promoted innovation in education through the arts." Fellow dance writer, dancer and choreographer, Gus Solomons, jr., will present Ms. Jowitt's award and comedian Nat Towsen, host of Nat Towsen's Downtown Variety Hour, will serve as Master of Ceremonies throughout the evening. New York's "Dance Party of the Year" includes hors d'oeuvres, drinks, a performance by our students, a dance lesson from our teaching artists and a silent auction featuring gift certificates, dinners, vacations, and more.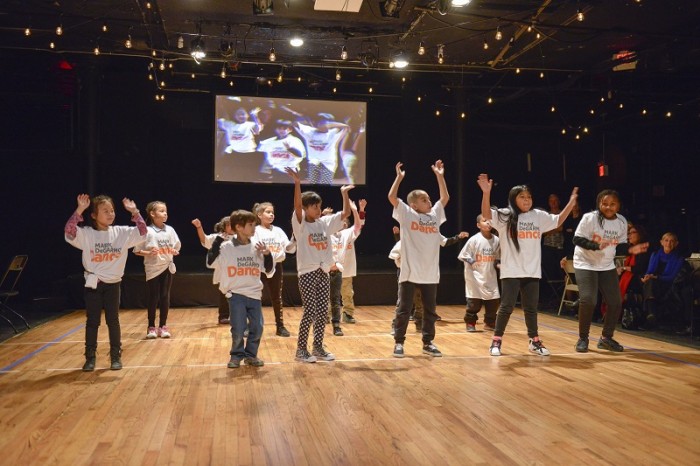 Mark DeGarmo Dance's Dance for Dance event.
The 2016 "Educational Visionary" Award is the fourth annual honoring of dance, theater, and educational legends and luminaries by Mark DeGarmo Dance (MDD).  Launched nine years ago, Dance for Dance is a fundraising event that raises critical awareness and financial support for the company's educational programs.  Since its founding in 1987, MDD has provided dance education and literacy programs where none would otherwise exist in some of New York City's most challenged Title 1 PreK-5 schools.  Our schools are located in the Lower East Side of Manhattan, Far Rockaway, Queens, and as of this year, as we expand to four new partnership schools, the East Village and Hell's Kitchen in Manhattan and Williamsburg, Brooklyn.
Past recipients of the "Educational Visionary" Lifetime Achievement Awards have been Oleg Briansky and Mireille Brianne, partners in life and dance and founders of The Briansky Ballet Center (2015), Judith Malina, film actress, writer, director and co-founder of The Living Theatre (2014), and educational theorist and social activist Maxine Greene (2013). All have contributed to the USA's arts and culture.
---
THE MARTHA HILL DANCE FUND, LTD.
announces
THE 2016 MARTHA HILL AWARDS GALA
Manhattan Penthouse, 80 Fifth Avenue (at 15th Street)
Tickets: from $175 to $2500 (for table for ten)
Reservations/Information: info@marthahilldance.org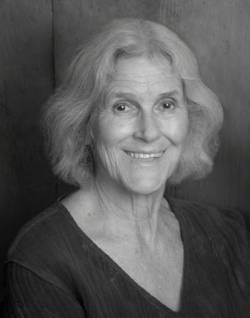 American dance critic, author and choreographer Deborah Jowitt.
The Martha Hill Dance Fund is pleased to announce The 2016 Martha Hill Awards Gala, which will take place Monday November 21, 6 to 10 PM, at the Manhattan Penthouse in New York City.  This year the Lifetime Achievement Award recipients are movement and dance researcher ANN HUTCHINSON GUEST and author/critic DEBORAH JOWITT.  The 2016 Mid-Career Award recipient is EARL MOSLEY, and pianist REED HANSEN will receive a special citation for his 56 years as a dance accompanist.  The Martha Hill Dance Fund continues to perpetuate the legacy of a remarkable woman whose influence in the world of dance and performance knew no bounds.