From the Press: Gibney Names Eva Yaa Asantewaa Curatorial Director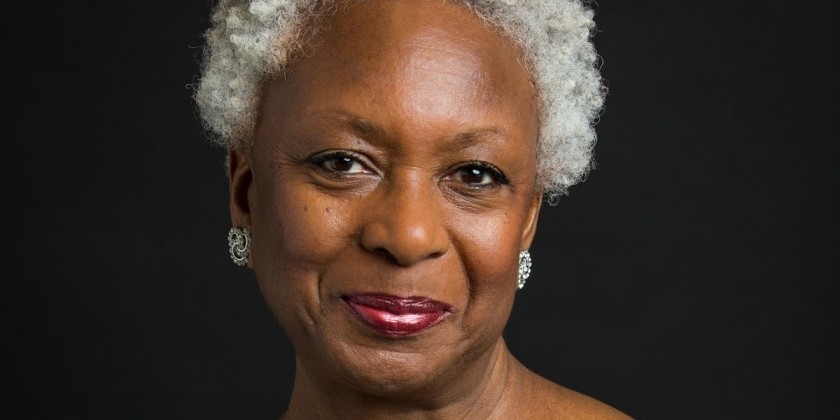 Newly Created Position Expands Gibney's Presenting and Public Performance Model
Leading performing arts and social justice nonprofit organization
Gibney
has appointed longtime arts commentator, esteemed curator and NYC cultural leader 
Eva Yaa Asantewaa
 to the newly created position of 
Curatorial Director
. In this role, Yaa Asantewaa will lead all public performance, residency and discourse programs at Gibney, with a focus on putting forth an expanded public performance plan that builds on Gibney's existing momentum as a presenter and deploys new resources in response to the ever-shifting needs of artists and audiences. Yaa Asantewaa will expand Gibney's presenting and public performance model to focus on four distinct areas designed to both sharpen Gibney's curatorial focus and broaden its impact: 
Signature Series
, 
Collaborative Curation
, 
Presenting Partnerships
 and 
Performance Opportunity Project (POP)
. 
"Art is an urgent force that transforms individual lives, preserves and expresses the core values of communities, and speaks truth to power," Yaa Asantewaa says. "Dance has been the center of my professional life for over four decades. Now, I take great joy and honor in joining the Gibney network — dedicated students, educators, choreographers, performers, designers, tech experts, advocates and activists with a proven record of making a difference in dance and in our society. I look forward to listening deeply and tapping into the intelligence, wisdom and caring of this vital network."
"Eva brings to this role such tremendous knowledge of and dedication to the dance field, and a deep interest in raising the voices of NYC dance artists," says Artistic Director and CEO Gina Gibney. "We at Gibney are thrilled to join forces with her to build this new model for public performance."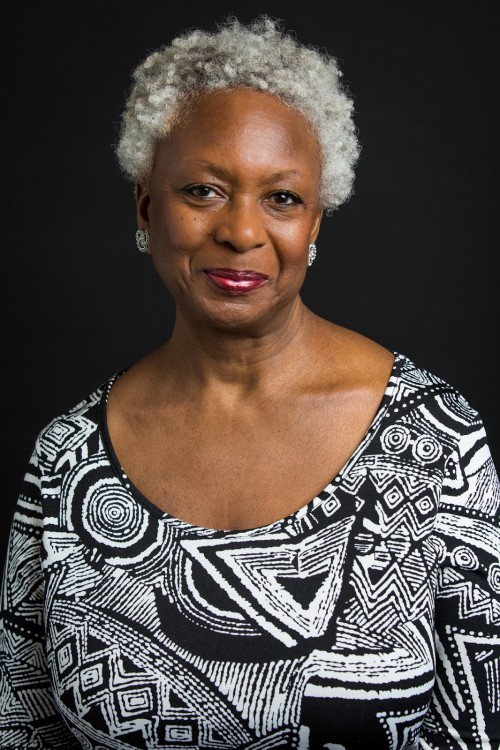 Eva Yaa Asantewaa; Photo: Scott Shaw
ABOUT EVA YAA ASANTEWAA 
Eva Yaa Asantewaa (2017 Bessie Award winner for Outstanding Service to the Field of Dance) is a writer, curator and community educator. Since 1976, she has contributed journalism on dance to 
Dance Magazine
, 
The Village Voice
, 
SoHo Weekly News
, 
Gay City News
, 
Time Out New York
, 
The Dance Enthusiast
 and other publications and podcasts. She has blogged on the arts, with dance as a specialty, for 
InfiniteBody
, which she launched in 2007.
As a member of the curatorial team for Danspace Project's Platform 2016: Lost and Found, Ms. Yaa Asantewaa created the skeleton architecture, or the future of our worlds, an evening of group improvisation featuring 21 Black women and gender-nonconforming performers. Her cast was awarded a 2017 Bessie for Outstanding Performer. Her most recent curatorial project was Q(here)magiQue, an evening of improvisation for La MaMa's Squirts, an annual festival of queer performance. She has partnered with organizations such as Gibney, Abrons Arts Center, Dance/NYC, BAX and Dancing While Black to curate and facilitate Long Table conversations on topics of concern in the dance/performance community.
Ms. Yaa Asantewaa was a member of the inaugural faculty of Montclair State University's MFA in Dance Program and served on the faculty for New England Foundation for the Arts' Regional Dance Development Initiative Dance Lab 2016 for emerging Chicago-area dance artists. She also served on the faculty for the Maggie Allesee National Center for Choreography's inaugural Forward Dialogues Dance Lab for Emerging Choreographers in spring 2017. Ms. Yaa Asantewaa was a member of the New York Dance and Performance (Bessie) Awards committee and has been a consultant or panelist for numerous arts funding or awards organizations including the New York State Council on the Arts and the National Endowment for the Arts.
Her background also includes arts and LGBTQ activism through alternative media and educational service to over sixty health and social service, spiritual, feminist, people of color, and LGBTQ organizations in the New York metropolitan area.
She is a proud native New Yorker of Black Caribbean immigrant heritage.
---
The Dance Enthusiast Shares News From The Dance World And Creates Conversation!
For more FROM THE PRESS pieces, click here.
If you have important news to share, please send an announcement or press release to info@dance-enthusiast.com!