Related Features
Contribute
Your support helps us cover dance in New York City and beyond! Donate now.
A Holiday Gift Guide for Every Dance Enthusiast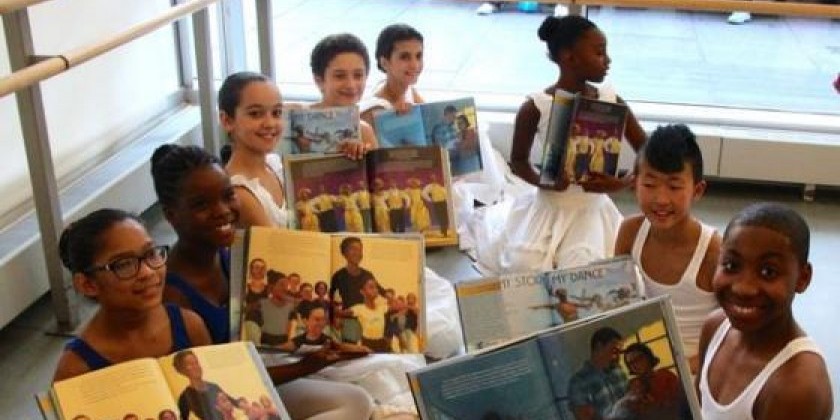 For the Bookworm
2015 saw the release of a slew of dance-related page turners. Here are several titles that we can't wait to see on our bookshelves (hint,hint).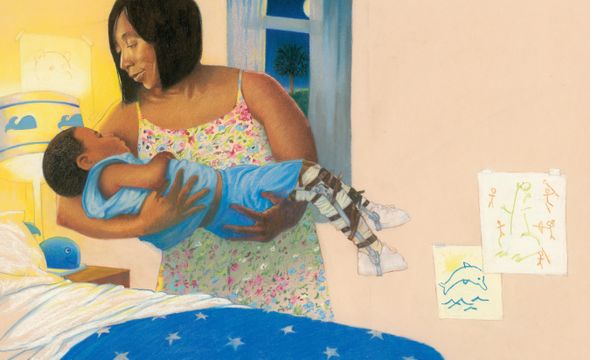 MY STORY, MY DANCE: Robert Battle's Journey to Alvin Ailey (Simon & Schuster). Copyright © 2015 by James E. Ransome.
Did you know that Robert Battle, Artistic Director of the prestigious Alvin Ailey American Dance Theater, wore leg braces as a boy? Or that his passion prior to dance was martial arts? MY STORY, MY DANCE: Robert Battle's Journey to Alvin Ailey chronicles the artist's late discovery of dance and his rise to leadership at AAADT. Published by Paula Wiseman Books, a division of Simon & Schuster Children's Publishing, and writen and illustrated by husband-and-wife team Lesa and James Cline-Ransome, the book is best suited for reading aloud to young dancers aged 5-10. The foreword by Battle himself made our eyes brim with tears.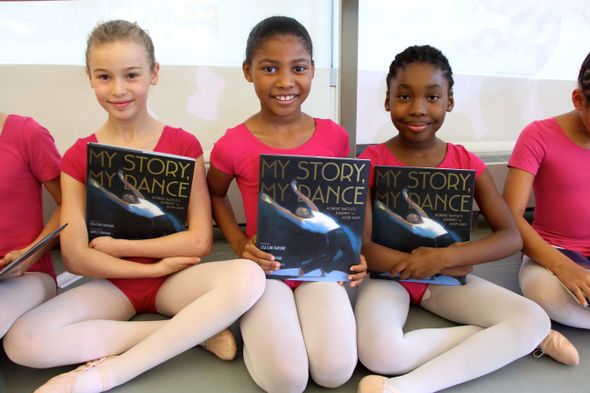 Students from The Ailey School. Photo: Naya Samuel.
Purchase the picture book at any Ailey performance, the Ailey boutique, www.AileyShop.com, bookstores nationwide or Amazon.
---
Photos courtesy of Louis Greenfield.

Known for working with the cream of the crop, iconic dance photographer Lois Greenfield makes it her mission to memorialize the fleeting art form that is dance. Greenfield's third volume of photographs features works from the past twenty years as well as her first forrays into color photography. Lois Greenfield: Moving Still makes an elegant table book for dance enthusiasts and photography fans alike.

Signed or personalised copies of the book are available for purchase directly from Lois. Email greenfieldstudio@loisgreenfield.com with any inquiries. Lois Greenfield: Moving Still is also available via Amazon, Barnes and Noble, Thames and Hudson (UK), and Chronicle Books (US).
---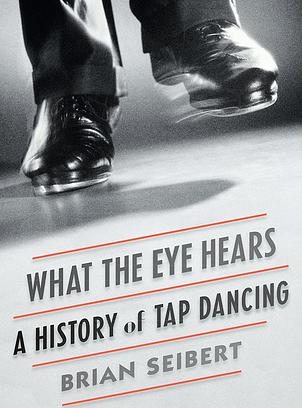 What the Eye Hears authored by Brian Seibert.

Brian Seibert, a dance critic for The New York Times, released What The Eye Hears: A History of Tap Dancing just in time for the holidays. In addition to quirky historical tidbits about the American dance form (look out for the part about clog dancing from the British isles), the volume shines the spotlight on tap's darker side including its link to blackface minstrelsy. What The Eye Hears is a throwback to the time tap blossomed on Broadway and the silver screen, its deterioration during WWII, as well as its revival and reinterpretation by tap stars; tap enthusiasts will recognize names such as Shirley Temple, Ginger Rogers, Gene Kelly, Fred Astaire, Gregory Hines, Savion Glover and more.
Purchase the book on Amazon.
---
For the Non-Stop Mover
What better gift to give a dance enthusiast than the chance to dance? Say it 10 times fast!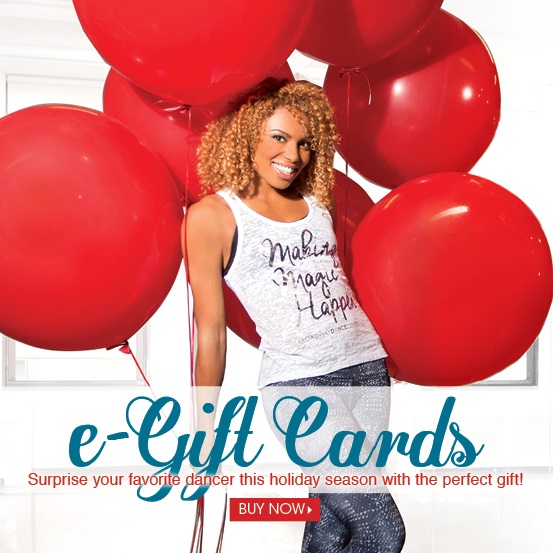 Image courtesy of Broadway Dance Center.
Broadway Dance Center is offering particularly juicy dance packages, which are good for any class from Broadway Dance Center's drop-in Class Schedule unless otherwise noted. Improve your skills in ballet, contemporary dance, hip-hop, jazz and more.
---
Active Resistance Training® (ART Method). Photo courtesy of Terri Walsh.

Easily enthused by new dance and fitness routines? Look into Terri Walsh's Active Resistance Training®. Dancers will benefit from the ART Method because of its joint friendly no-impact multi-joint layered combinations that tone, strengthen and lengthen simultaneously with no added bulk. The ART method, which can be done at home with two foam yoga blocks, a mat and a few pairs of light dumbbells, enables dancers to expand their movement vocabulary in a way that doesn't overuse their 'job' muscles.
Walsh, a professional celebrity fitness trainer, author, spokesperson and visionary entrepreneur, created the groundbreaking A.R.T. Method as the essential foundation of a total lifestyle makeover. The concept, 'fitness as a practice' elevates the most basic of fitness elements as its' most important and gives pushups, lunges, squats a new level of reverence heretofore only seen in dance, yoga and martial arts. 
"Since the explosion of high intensity 'everything' in the consumer fitness arena, we've lost the essential basics that a good high intensity program is built on… mastery, study and yes, reverence of essential elemental fitness motions that are required in everyday life," said Walsh. "I find them beautiful, and created the ART Method around a ten minute 'fitness vinyasa' or Technique Study that's performed before every workout. Performing the Technique Study everyday will not only get you in shape but it will help you find engage and maintain the four Active Resistance Points that make the ART Method more and more challenging the better you get at it."

Dance Enthusiast readers get 10% off their first month of the ART Virtual Studio! Simply apply the discount code TheDanceEnthusiast2016 through Jan 1, 2016.
 
---
For the Fashionista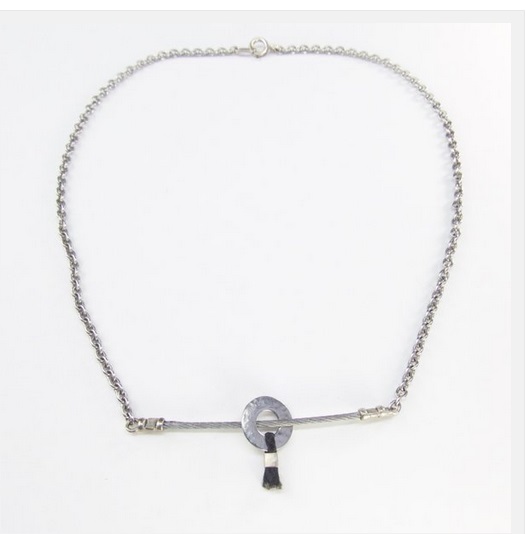 Sliding Trapeze Pendant designed by Steve Riley.

Sometimes dancers need a little sparkle. We especially like Steve Riley Designs, founded by a British-born, Brooklyn-based jeweller. Specializing in contemporary art and jewelry including rings, bracelets, necklaces and earrings, Riley creates original designs and specially commissioned pieces for clients. The artist often uses old silver or gold, hence producing rare 'recycled jewelry.' Most of Riley's pieces are one-off, so you won't find duplicates elsewhere.

Visit Riley's Brooklyn studio or visit the 'Events' tab on his website to keep track of upcoming weekend markets.
---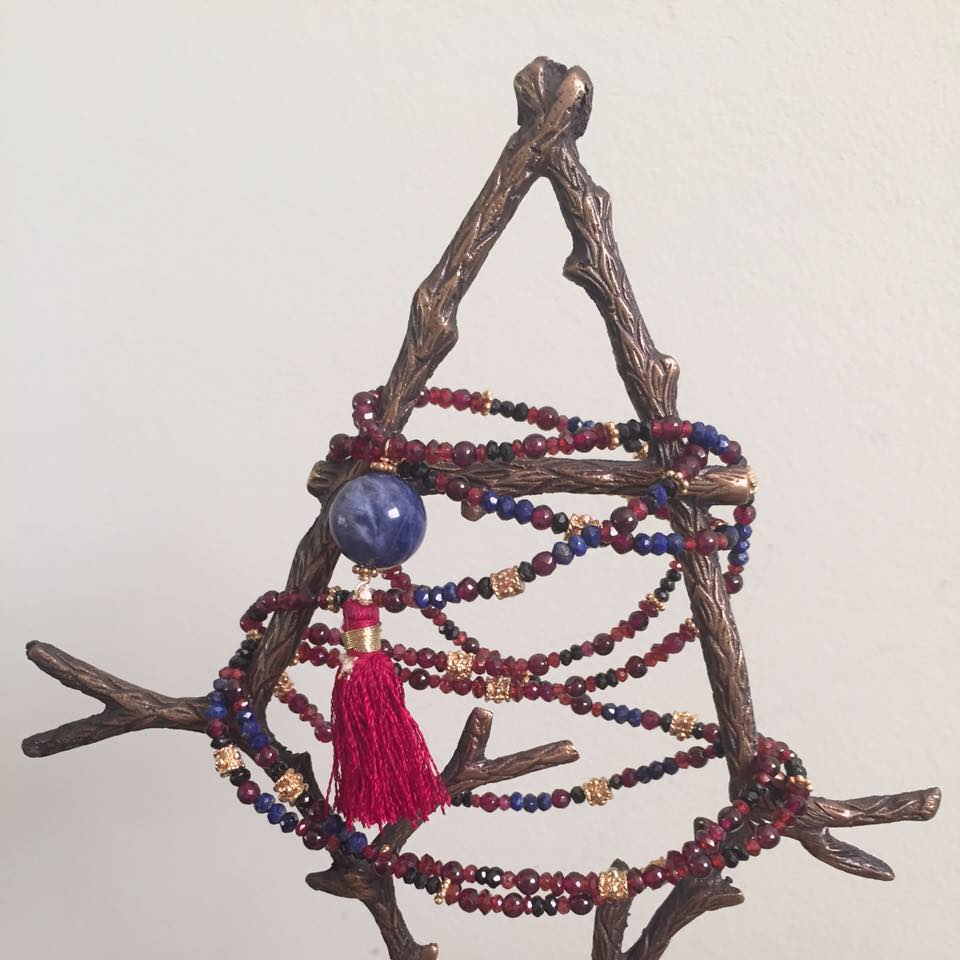 A 'dancing AMulet' by dancer AnnaMaria Mazzini.

While on the topic of bling, be sure to check out Dancing AMulets, a jewelry line founded by dancer AnnaMaria Mazzini. Browse Mazzini's ready-made designs on her Facebook page AMulets, jewelry by Annmaria Mazzini and swiftly place an order if you're pressed for time. However, the artist's favorite thing to do is to custom make amulets based on a special intention that the wearer would like to manifest. How's that for bespoke?
---
We instantly fell in head over heels in love with Cloud & Victory when they popped up on our dance-fueld Instagram feed. Though based in Singapore, the dancewear company offers worldwide shipping. In addition to using organic cotton, the brand is recognized by the Fair Wear Foundation.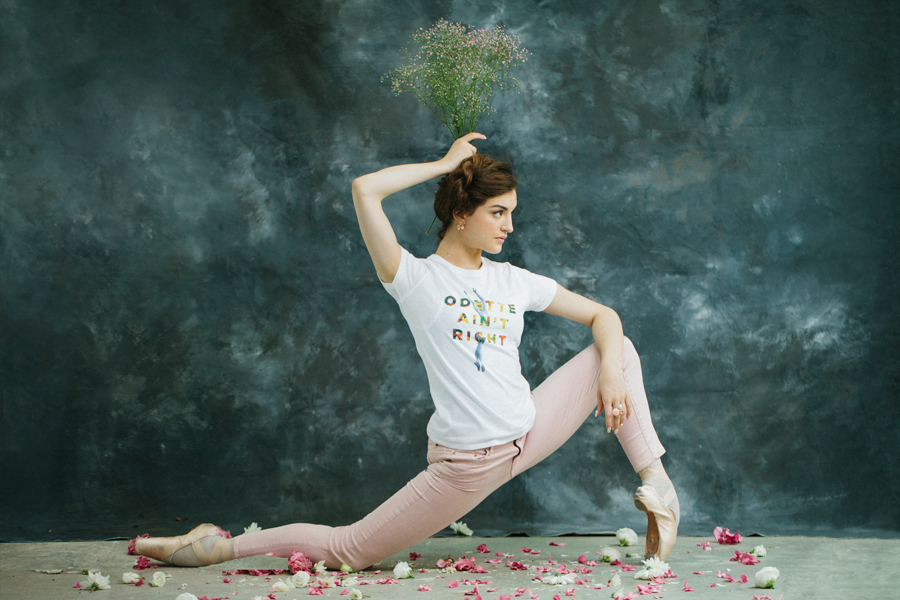 Joy Womack modelling Cloud & Victory's Swan Lake-inspired tee. Photographer: Lenne Chai.
Joy Womack modelling Cloud & Victory's 'stretch tee.' Photographer: Lenne Chai.

From airy tutus to sleek tights, Cloud & Victory offers a wide range of products, but we can't get enough of are the graphic tees, which feature playful puns on dance history references, inspirational quotes and popular culture (it's all too apparent that founder Min has an affinity for the cult classic Mean Girls). Menswear is also available!
Visit Cloud & Victory's website, Instagram and Facebook page.
---
For the Homemaker
Postcard Pillow (Maiden) - By Charles Wilkin for Interior Provisions.

Founded by Teri Brajewski of twb DESIGN, on-line design store Interior Provisions stocks gorgeous curiosities for home improvement.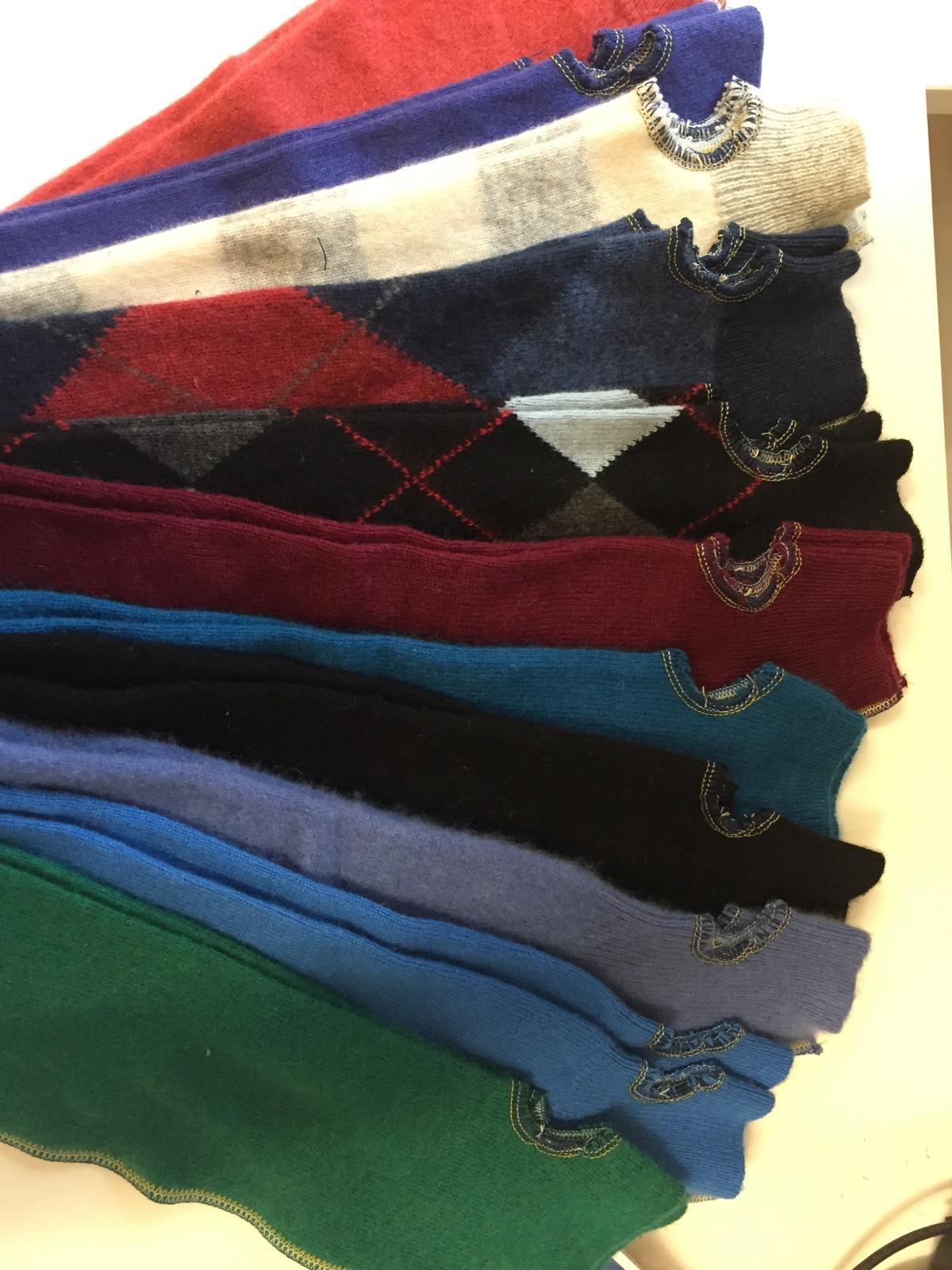 this is a photo credit
In addition to the items displayed online, Interior Provisions is offering reclaimed cashmere fingerless gloves this blustery season. Handmade in Seattle, there gloves are soft, soft, soft!