Hollerin Space Wins Queer|Art's Second Annual Eva Yaa Asantewaa Grant for Queer Women(+) Dance Artists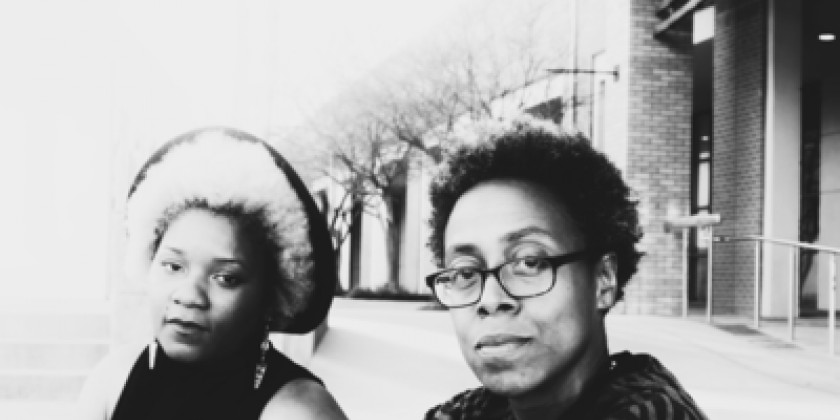 The Philadelphia-Based Duo Will Receive $10,000 Cash Grant To Develop "Hold On"
Queer|Art, New York City's home for the creative and professional development of LGBTQ+ artists, is pleased to announce the winner of the second annual Eva Yaa Asantewaa Grant For Queer Women(+) Dance Artists, Hollerin Space. Philadelphia-based duo Hollerin Space will receive a $10,000 cash grant to support the development of Hold On, a new work that researches algorithms of black assembly and theories and practices of being free. This particular work traces black gathering and migrations in the broad period between 1919 and into some optimistic future. Development of this work will include study and enactment of the Juneteenth tradition of call, drum & step as part of the group's training for the premiere of an ensemble production set for 2020 in Philadelphia. The ensemble will convene for 10 workshops over a 9 month period, centering research and world building, at House of Black Infinity located in Philadelphia.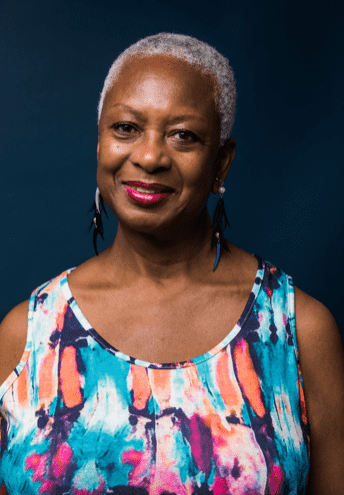 Eva Yaa Asantewaa. Photo courtest of the artist.
Hollerin Space was one of 59 applicants who applied for the Yaa Asantewaa Grant in its second year. Four other dance artists were acknowledged as finalists for this year—Xianix Barrera, ChE Ware, Taja Will, and Anna Martine Whitehead.
The judges, who were selected by Queer|Art to review applications for the grant, include dance and movement-based performers and curators from around the country: Gabrielle Civil (LA), Jasmine Hearn (NYC), and Jane Jerardi (Chicago). Named in honor of visionary dance curator, critic, and educator Eva Yaa Asantewaa, the grant seeks to highlight the important contributions queer women and gender non-conforming dance artists have made to dance throughout history.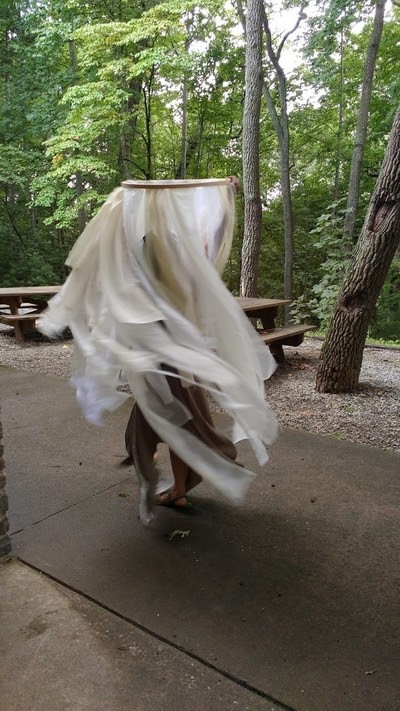 Photo credit: Hollerin Space
"Folks who care about the art of dance—an art of the moving body in time and space—try to preserve its wonders against disappearance," Yaa Asantewaa writes. "With this award, we seek to record and honor the creative innovation and labor of queer women(+) dance artists. To acknowledge them as full humans and artists informed and nourished by love, by experience, and by culture. To support and revere our artists for exactly and completely who they are; so they know a fierce community of peers, elders, and ancestors has got their back; and to make our world a safer, more empowering place for queer artists and, in truth, for all artists and for all people."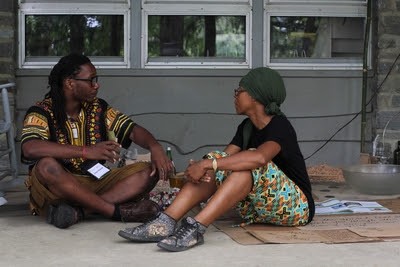 multhi reed & Angela Davis-Johnson will conduct "Hold On."
Hollerin Space is initiated by artists muthi reed and Angela Davis Johnson. They make dream culture. They collaborate to unpack shared preoccupations with data, objects, materials, space, displacement, embodiment. Black life is a particular lens through which they center their work. They study and reproduce cultural ways and artifacts, generating a Hollerin Space "happening." They world-build, evoking blood memory, love, kinship, Black women, and Queer sensibility. Their combined tools for making include paint, found objects, trash, fabric, light, sound, photo and video technology, the QR code, public practice, migration, dreaming, and speculation.
"Hold On: devotions for hotfoot living is a series of site responsive performances that explore algorithms of black assembly, philosophy, and acts of being free," commented multhi reed and Angela Davis-Johnson. "Hold On follows a wayward cryptograph unmapping of sacred sites of significance for Black folx, a journey through black and indigenous geographies. We enter the work to engage the deep study and practices of infinite kinship through play, with sound, objects, scene, gesture, adorning, portraiture, time and dream keeping. Hold On is a Hollerin Space conducted by a dream reader (Angela Davis Johnson) and a seed keeper (muthi reed) in collaboration with an ensemble of masculine presenting queer Black feminists, me/we les flameurs Sirenes. The Eva Yaa Asantewaa grant will support an incubation period for ensemble development at House of Black Infinity located in the historic abolitionist neighborhood called LaMott, Philadelphia, PA. We are so happy to be receiving funding support and inclusion in the Queer|Art network. "
---
The Dance Enthusiast Shares news from the dance world and creates conversation.
For more Dance News pieces, click here.
If you have important news to share, please send announcements or press release to info@dance-enthusiast.com!
---
The Dance Enthusiast - News, Reviews, Interviews and an Open Invitation for YOU to join the Dance Conversation.