DANCE NEWS: James Cousins Company presents "In Search of Sanctuary," an Online Exhibition & Short Film Conceived with Camilla Greenwell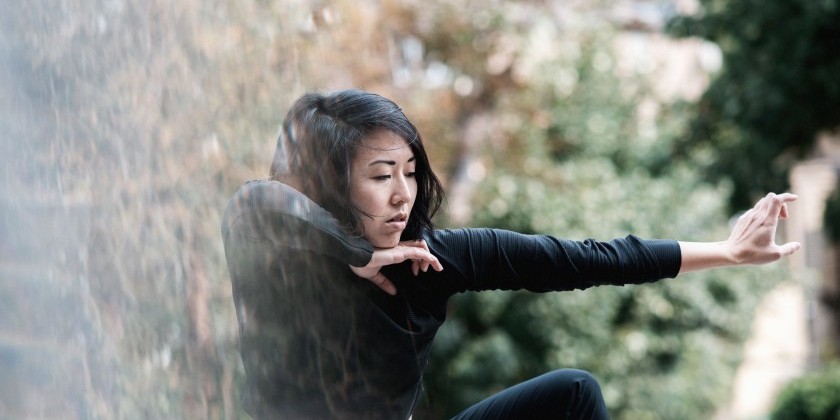 From Tuesday, December 1 - 14, 2020
Everyone's lives have changed. Confined to our houses we have had to adapt to new ways of working and interacting. For dancers, whose daily lives involved hours of being in close proximity with each other, this shift has felt monumental.
 
In Search of Sanctuary, a new collaboration between choreographer James Cousins and photographer Camilla Greenwell, follows four dancers as they explore their changing relationship with dance over the past year.
 
James Cousins Company set out to capture this moment in the lives of the dancers, photographing and filming them dancing in their homes, as well as in the places which have provided moments of sanctuary during the months of lockdown, and hearing their individual stories.
Photo credit: James Cousins Company 
 
The result is an intimate series of photographs and a six-minute film which capture the vulnerability of this particular time in the dancers' lives and gives a look beyond the polished and perfected performance which audiences are used to seeing. It speaks of current realities as the dancers process events over lockdown including the recent Black Lives Matter movement. 
 
In Search of Sanctuary was conceived by James Cousins and Camilla Greenwell and created in collaboration with dancers Jemima Brown, Rhys Dennis, Anna-Kay Gayle and Julie Ann Minaai. It features a specially commissioned sound score by regular company collaborator Torben Lars Sylvest. The commission was made possible with support from Arts Council England and National Lottery players.  

In Search of Sanctuary is available to view from Tuesday 1 to Monday 14 December from £3 per viewer at www.jamescousinscompany.com/sanctuary.
 
Limited edition  prints from the exhibition will be available to purchase.
About The Artists / Organizations
James Cousins Company create high quality, compelling dance productions across a range of scales which inspire and entertain audiences worldwide by transporting them into unique worlds on stage, screen and beyond. The company, set up in 2014 by James and Creative Producer Francesca Moseley, is the vehicle through which James explores new ideas with his team of internationally renowned dancers and collaborators. At the company's heart is a rich a participation and insight programme, driven by James' passion for nurturing and enabling young talent to grow. 
 
James Cousins won the inaugural New Adventures Choreographer Award in 2011, and quickly made his mark on the dance world; recognised by Time Out magazine as one of the future faces of dance and with a string of high profile international commissions already to his name.
 
Camilla Greenwell is a Leeds born, London based photographer. With a background in fine art, and a brief stint on stage, she now specializes in portraiture and performance photography working with clients including Sadler's Wells, The Guardian and Wellcome Collection.
 
Torben Lars Sylvest is a music producer and sound designer creating original scores for hip-hop dance theatre and film. He is a longtime collaborator of Botis Seva and created the sound-score for the Olivier Award-winning BLKDOG.
---
The Dance Enthusiast Shares news from the dance world and creates conversation.
For more Dance News pieces, click here.
If you have important news to share, please send announcements or press release to info@dance-enthusiast.com!
---
The Dance Enthusiast - News, Reviews, Interviews and an Open Invitation for YOU to join the Dance Conversation.