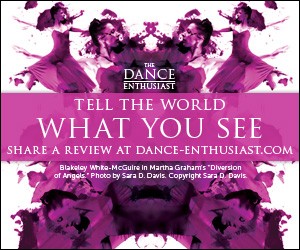 Related Features
The Bessies Announce Nominees for 2017 Outstanding Emerging Choreographer Award and Juried Bessie Award Recipient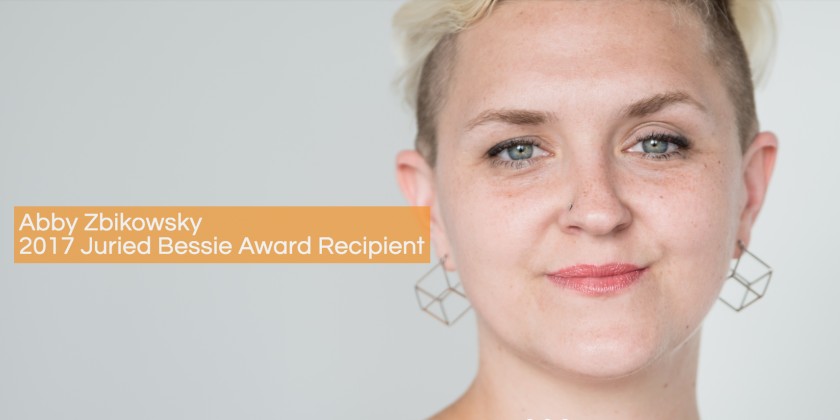 The Awards Will Be Presented At The Bessies Press Conference On July 12 along with further announcements...
The NY Dance and Performance Awards, the Bessies, New York City's premier dance awards honoring outstanding creative work in the field, today announced that the nominees for the 2017 Outstanding Emerging Choreographer Award are Lela Aisha Jones, Niall Jones, Will Rawls, and Katarzyna Skarpetowska. The Bessies are also thrilled to announce that Abby Zbikowski will receive the 2017 Juried Bessie Award.
The Juried Bessie Award and Outstanding Emerging Choreographer Award will be presented at the Bessies Press Conference on July 12, along with the announcement of the 2017 nominees for Outstanding Production, Outstanding Revival, Outstanding Performer, Outstanding Music Composition or Sound Design, and Outstanding Visual Design. Nominations are made by the 38-member Bessie Awards Selection Committee.
The Juried Bessie Award is chosen by a trio of acclaimed choreographers, which changes each year. The 2017 jury was comprised of choreographers Kyle Abraham, Brenda Bufalino, and Beth Gill—herself a Juried Award recipient in 2011. Zbikowski is being recognized for using her unique and utterly authentic movement vocabulary in complex and demanding structures to create works of great energy, intensity, surprise, and danger.
The Bessies Jury is responsible for selecting a choreographer who exhibits some of the most interesting and exciting ideas in dance in New York City today. The award provides the honored dance maker with touring and residency opportunities outside of New York City through a partnership with the New York State DanceForce, a statewide network of arts organizers and presenters.
The 33rd Annual Bessie Awards will be held on Monday, October 9, 2017, at NYU's Skirball Center for the Performing Arts.
 
About the Honoree and Nominees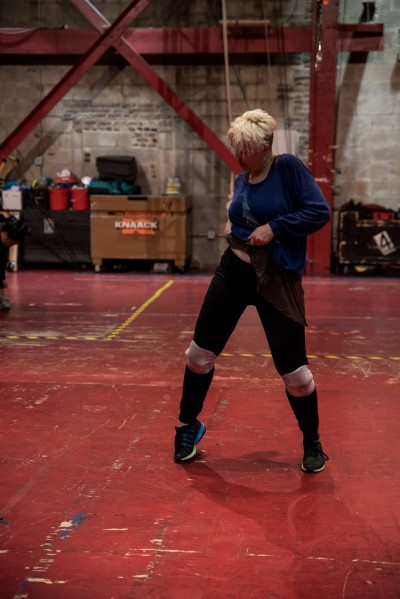 Abby Zbikowski, founder of Abby Z.
Abby Zbikowski is a choreographer, an assistant professor of dance at the University of Illinois, Urbana-Champaign, and on faculty at the American Dance Festival. Her choreographic work with her company, Abby Z and the New Utility, has been presented by the Gibney Dance Center, Movement Research at Danspace Project, and most recently the Abrons Arts Center with a sold out run of its latest piece, abandoned playground. She has been an artist-in-residence as part of the American Dance Festival and the Bates Dance Festival, and has been chosen as one of the inaugural artists selected to take part in the Caroline Hearst Choreographer-in-Residence program at Princeton University. Zbikowski has studied intensively at Germaine Acogny's L'École de Sables in Senegal, holds a BFA in dance from Temple University, and an MFA in dance from Ohio State University, where she worked closely with mentor Bebe Miller. As a performer Zbikowski has worked with Charles O. Anderson/Dance Theater X and Vincent Mantsoe. She has also been on faculty at the Ohio State University and has taught abroad at the Academy of Culture in Riga, Latvia as part of GPS (Global Practice Sharing), sponsored by Movement Research.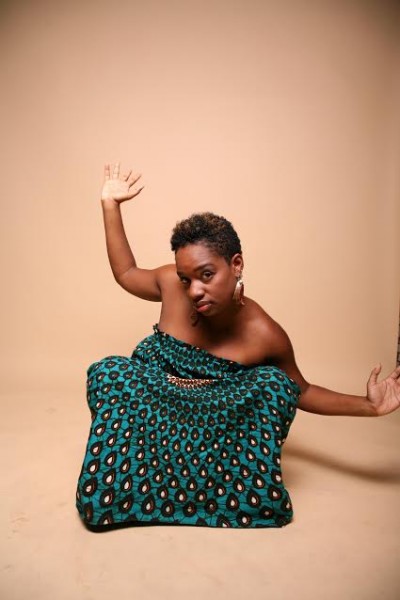 Lela Aisha Jones, Founder of FlyGround.
Lela Aisha Jones is a movement performance artist who intertwines personal history, diasporic movement, and social commentary. She is a proud native of Tallahassee, FL, and is honored to live and create in Philadelphia. The foundation of her artistic work is the individual and collective lived experiences of blackness as archived in and excavated from the body through dance. As the founder of her creative home, FlyGround, she directs her own artistic projects, the Dancing for Justice Philadelphia Initiative, and The Requisite Movers Program and Performances. She credits being in choreographic process with the renowned Nia Love as the space where she truly learned how to be an artist and sees her time as a child at Margo Blake's School of Dance "as a conjuring of conscious, beautiful magic by fierce little black girls." Jones earned her master of fine arts in dance at Florida State University and is a current doctoral candidate at Texas Woman's University. She is a 2015 Leeway Transformation awardee, and also a member of the inaugural 2015 Innovative Cultural Advocacy Fellowship program at CCCADI. In 2016, Jones was awarded a Pew Fellowship in the Arts.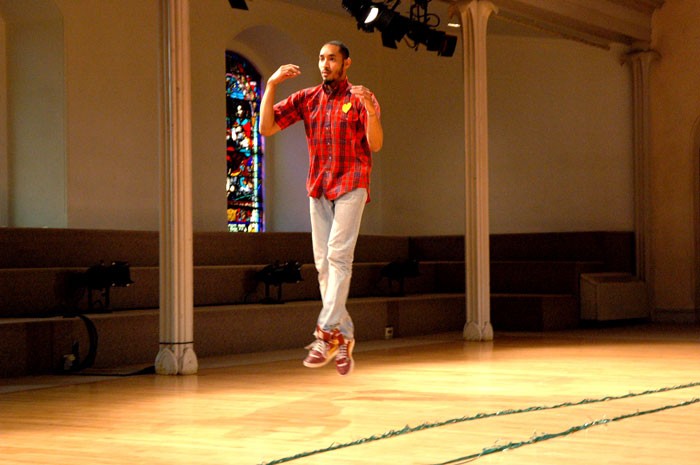 Niall Jones, NYC dance artist and educator. Photo by Sarah Holcma.
Niall Jones is a dance artist and educator working in New York City and Philadelphia as a visiting professor in the Performance + Performance Studies graduate program at Pratt Institute and is assistant director for the School of Dance at the University of the Arts. Jones works between dance, performance, and visual art practices, exploring time and impermanence with an unruly fascination in affective environments, disorientation, seriality, and labor. Jones' work has been presented in New York by New York Live Arts, the Invisible Dog Art Center, the Kitchen, Gibney Dance Center, Roulette, Movement Research, Danspace Project, Abrons Arts Center, Dixon Place, Dance Theater Workshop, Jack Art Center, Chez Bushwick, Center for Performance Research, and the New Museum, as well as the Krannert Center for the Performing Arts in Illinois. Jones was a Studio Series Artist-in-Residence at Dance Theater Workshop during the 2010–2011 season; a 2014–2015 New York Live Arts Fresh Tracks Residency recipient; and a 2016 Dance and Process Artist-in-Residence at the Kitchen. Jones received a BFA in dance from Virginia Commonwealth University and a MFA in dance from the University of Illinois at Urbana-Champaign.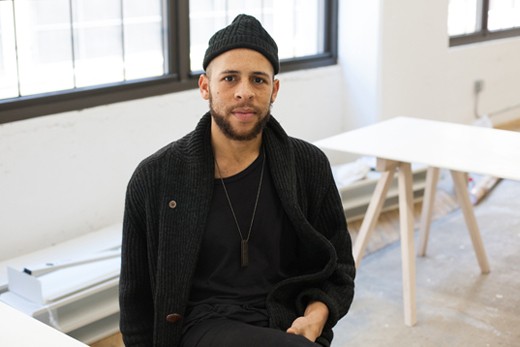 Will Rawls, Brooklyn-based multimedia artist and writer.
Will Rawls is an artist and writer based in Brooklyn. Working with dance, objects, sound, and speech, he creates solo and group performances that unravel and reconfigure around the idea of self and becoming. He has presented work at the Chocolate Factory Theater, Danspace Project, the Emily Harvey Foundation, Performa 15, PS 122, Tanzquartier Wien, and the Greater New York Exhibition at MoMA PS1. He is editor-at-large for Critical Correspondence, and his writing and interviews have appeared in Artforum, ArtSlant, Triple Canopy, les presses du réel and The Museum of Modern Art. In fall 2016, with Ishmael Houston-Jones, he co-curated Danspace Project's Platform: Lost & Found, exploring themes of AIDS, absence, and queer performance. He also co-edited Lost & Found, a catalogue of essays and artist projects to accompany the Platform. 
As a performer, Rawls has worked with Marina Abramovic, Jérôme Bel, Alain Buffard, Maria Hassabi, Nicholas Leichter, Xavier Le Roy, Tino Sehgal, and Shen Wei Dance Arts. He is currently an LMCC Extended Life Fellow, a Mellon Creative Campus Fellow at Wesleyan University, a Levitt Artist-in-Residence at Williams College, and a recipient of a 2015 Foundation for Contemporary Arts Grants to Artists Award.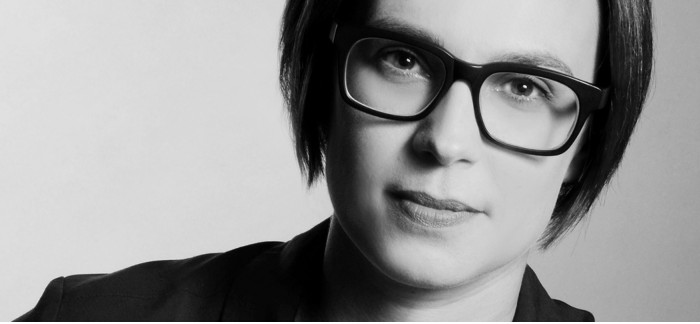 Katarzyna Skarpetowska, Warsaw-born, New York City-based dancer and choreographer.
Katarzyna Skarpetowska is a native of Warsaw, Poland. She is an alumna of the New York City's High School of Performing Arts and received a BFA from the Juilliard School in 1999 under Artistic Director Benjamin Harkarvy. She was a member of Parsons Dance from 1999 to 2006 and the Lar Lubovitch Dance Company from 2007 to 2014. Over the years, she has appeared as a guest artist with many companies, including Battleworks Dance Company and Buglisi Dance Theater. In 2007 she was one of two featured dancers during the Glimmerglass Opera Festival. In 2008 she toured Italy with Why Be Extraordinary if You Can Be Yourself, a show by Daniel Ezralow. Skarpetowska has worked as a repetiteur and assistant choreographer to Lar Lubovitch, David Parsons, and Robert Battle setting works on Alvin Ailey American Dance Theater, Introdans, Ballet Austin, and most recently at the Mikhailovsky Theater in Saint Petersburg, Russia. Her own choreography has been performed by Richmond Ballet, Alvin Ailey American Dance Theater II, Lar Lubovitch Dance Company, Parsons Dance, Buglisi Dance Theater, Houston METdance, Hubbard Street 2, and the Juilliard School, among others. Skarpetowska was named one of Dance Magazine's "25 to Watch" in 2016. Skarpetowska has been on the faculty of the American Dance Festival, American Ballet Theater, School of American Ballet, Key West Modern Dance, Peridance, and UC Irvine.
The 2017 Bessie Awards Steering Committee: Cora Cahan, Beverly D'Anne, Lane Harwell, Jeanne Linnes, Stanford Makishi, Nicky Paraiso, Carla Peterson, Tamia B. Santana, Laurie Uprichard, and Martin Wechsler.
The 2016−17 Bessie Awards Selection Committee: Diana Byer, Tymberly Canale, Leah Cox, Maura Donohue, Boo Froebel, Angela Fatou Gittens, Diane Grumet, Joseph Hall, Caleb Hammons, Zhenesse Heinemann, Jerron Herman, Iréne Hultman, Celia Ipiotis, Robert LaFosse, Matthew Lopez, Matthew Lyons, Harold Norris, Craig Peterson, Rajika Puri, Susan Reiter, Walter Rutledge, Sue Samuels, George Emilio Sanchez, Risa Shoup, Sally Sommer, Risa Steinberg, Carrie Stern, Kay Takeda, Catherine Tharin, Muna Tseng, Kay Turner, Tony Waag, Eleanor K. Wallace, Edisa Weeks, Ryan Wenzel, Adrienne Westwood, William Whitener, and Tara Aisha Willis.
---
The Dance Enthusiast Shares News From The Dance World And Creates Conversation!
For more FROM THE PRESS pieces, click here.
If you have important news  to share, please send an announcement or press release to info@dance-enthusiast.com!