Related Features
Contribute
Your support helps us cover dance in New York City and beyond! Donate now.
Choreographer Nejla Y. Yatkin and Video Artist Enki Andrews Go Dancing Around The World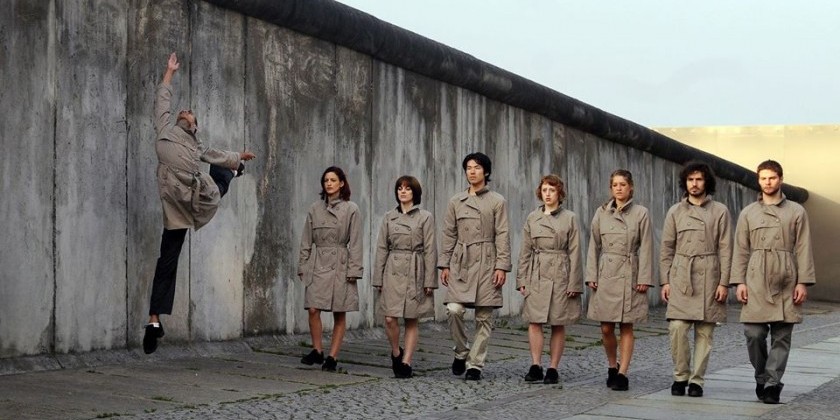 Starting on April 12th 2015 and Ending at Dance Place in Washington D.C. in April of 2016
Dancing Around The World with NY2Dance
Through the power of crowd funding and institutional support, choreographer Nejla Y. Yatkin and Video Artist Enki Andrews embarked on a year long journey around the world on April 12th, 2015. Dancing Around the World is a year-long dance project that encourages and engages local communities by cultivating interdisciplinary arts and community through dance workshops. The goal is to explore and make people become aware - both intimately and broadly, of the interaction of people, movement and the environment through dance, movement and video.
Throughout this journey, the artists want to understand what moves people and how people express themselves physically, emotionally and spiritually in diverse spaces. When teaching workshops in public spaces, the artists want to empower people by making them self aware of the impact their movement and body language has upon the social environment and themselves. This project is available to a global audience to follow in a bi-monthly Youtube video at ny2dance.com.
---
In 2007 Nejla Yatkin started creating dances in public spaces because she felt that as an artist who was interested in freedom of movement and expression, she needed to make her art available to people from all walks of life and not just people who could afford to go to theaters and opera houses. The first project happened in Washington, DC. For several weeks the dancers and Nejla would go to Dupont Circle and dance in front of the public. The reactions of the people walking by were eye -opening. The second week, she interviewed people who passed by the performances to get some more insight. Some commented that putting the dance in the space altered the perception of this location. The project opened up a means for people to look at Dupont circle from a new perspective.
Compelled by the mantra: Think globally. Act locally. NY2Dance is traveling to communities in different international cities, and unite community members and leaders in an interdisciplinary art practice that uses dance and movement as a centerpiece to enrich the social-behavioral architectural interaction of people with their environment. They are engaging, connecting and collaborating with people, community leaders, centers, sites and the environment through collaborative dance workshops, interactivity, improvisations, conversations and dialogue.
NY2Dance
NY2Dance has already created dances in public spaces in New York, Berlin, Avignon, Istanbul, Tegucigalpa, Krasnoyarsk, Panama City, San Salvador and Lima.  Other cities the company plans to visit over the rest of the year include Santiago, San Salvador, Pyhäjärvi, Berlin, Istanbul, Bologna, Paris, Nairobi, Antananarivo, Kyoto, Tokyo, Hong Kong, Quezon City, Mazatlan, St. Louis and Washington. Venues are subject to change as regular updates will be made throughout the journey. Stay in the loop by following NY2Dance's journey on their Facebook page.