Call For Applications! Join The Performing Arts Japan (PAJ) Program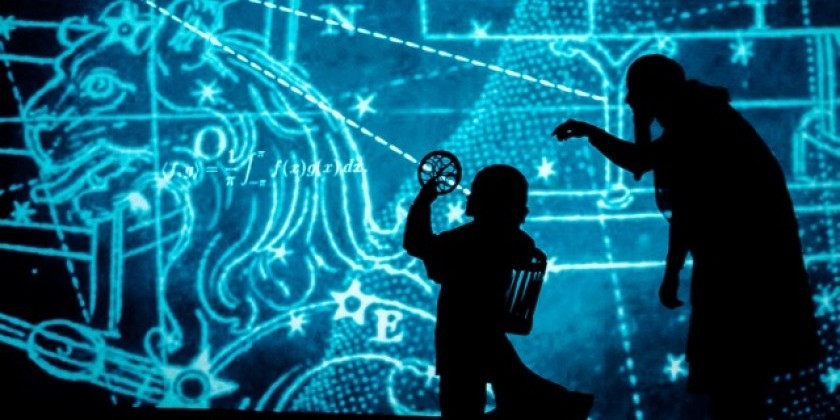 The Japan Foundation Is Now Accepting Proposals
The Japan Foundation is now accepting project proposals for Performing Arts Japan (PAJ) touring and collaboration grants for the 2017 - 2018 fiscal year. This program is designed to provide financial assistance for non-profit organizations in the U.S. and Canada that aim to introduce Japanese performing arts to local audiences.
The touring Grants assists with the presentation of Japanese performing arts at multiple locations in the U.S. and/or Canada, with an emphasis on locations outside major metropolitan areas, where there is little exposure to the Japanese performing arts. 
The collaboration Grants facilitates the collaboration of Japanese and American/Canadian artists so that they may create a new work through research, residencies, artists' discussions etc. with the potential to develop into a touring project and further an appreciation of Japanese culture when presented to audiences in the United States and Canada.
To be eligible for an award, project must be to present Japanese performing arts and/or to conduct performing arts collaboration between Japanese and American/Canadian artists.  Grants are awarded only to U.S.-based or Canada-based nonprofit organizations. The proposed project must commence between July 1, 2017 and June 30, 2018.  For tours, the project must tour to at least two locations outside New York and Los Angeles.  For collaborations, the project must be a new work jointly explored and created by Japanese artists and American/Canadian artists.
For information on eligibility, grant coverage, review criteria and the application form, please visit: http://www.jfny.org/arts_and_culture/paj.html.
The deadline to apply is 5PM on October 31, 2016.
---

PREVIOUS GRANTEES FROM PERFORMING ARTS JAPAN 2015-2016:
It Was Moving At First by Tetsuya Umeda.
Fuse Box Austin + US Tour of Tetsuya Umeda's It Was Moving At First
It hisses, rolls, bubbles, growls and ticks. Japanese sound and visual artist Tetsuya Umeda turns his working space into an unpredictable laboratory. As a physicist he messes with time, light and sound. Inspired by the location and by natural scientific phenomena, he indulges in small-scale experiments based on installations that consist of common, garden and kitchen equipment, and which work on hydraulic power, gravity, electricity or steam. The outcome of such experiments is not always certain, so Umeda's investigations in space invariably produce unique performances with their own individual sound, form and timespan. Natural science has never been as theatrical as this.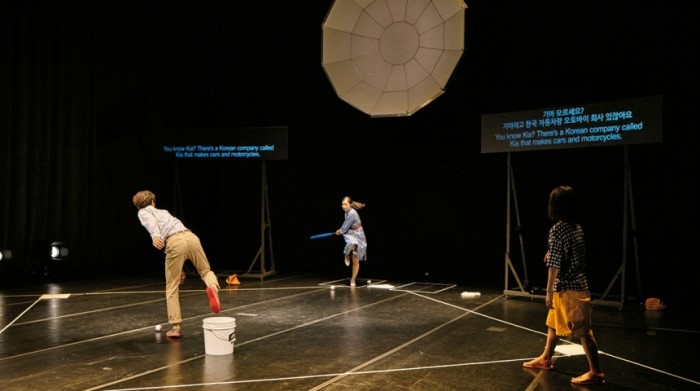 God Bless BAseball by Toshiki Okada.
Museum of Contemporary Art + Toshiki Okada: God Bless Baseball
The sport of baseball, an iconic American symbol, takes center stage in this newest work by visionary Japanese playwright/director Toshiki Okada (chelfitsch theater company). Positioning the U.S. as the parent and Japan and Korea (where baseball is now deeply rooted in popular culture) as brothers, Okada depicts with humor and cynicism, the naïve adoration that the brothers have for their parent and the parent's influence on their lives. God Bless Baseball features a cast of Japanese and Korean actors and a stage set created by acclaimed visual artist Tadasu Takamine. Performed in Japanese and Korean with English titles.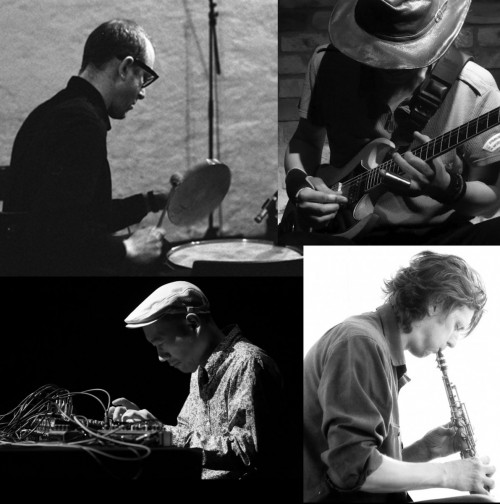 Tetuzi Akiyama/Bryan Eubanks/Jason Kahn/Toshimaru Nakamura.
The Elaine Summers Experimental Intermedia Foundation + Toshimaru Nakamura / Jason Kahn / Tetuzi Akiyama / Bryan Eubanks
A sixteen-city U.S. tour of the quartet of Toshimaru Nakamura (no-input mixer), Jason Kahn (drums, percussion), Tetuzi Akiyama (acoustic guitar), and Bryan Eubanks (saxphone, open circuit boards).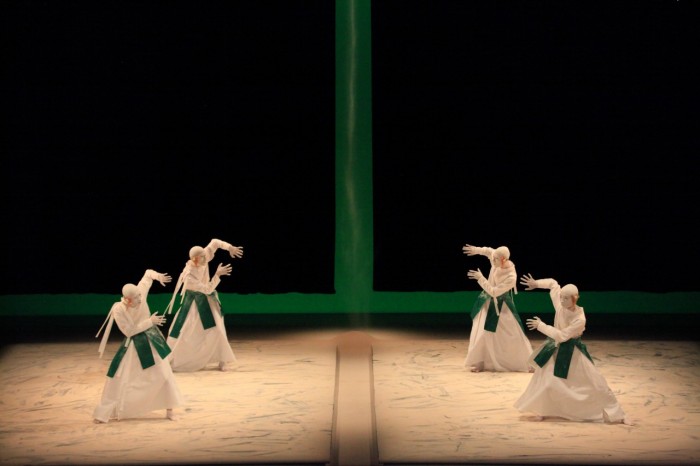 Umusuna by Sankai Juku.
University Musical Society + Sankai Juku's UMUSUNA
Japanese choreographer/director/designer Ushio Amagatsu and his company Sankai Juku are revered around the world for their contemporary butoh creations—sublime dance-theater experiences steeped in elegance, technical precision and emotional depth. Influenced by French surrealist theater, German expressionist dance and Japanese forms such as kabuki, the butoh movement philosophy arose from Japan's experimental performances of the 1960s. In an ever-unfolding, color-saturated landscape, the monumental Umusuna delves into the mystery of the creation of the world—a mystery that has haunted mankind since the beginning. This transcendent meditation on time features music by Kako Takashi, YAS-KAZ and Yoshikawa Yōichirō.
COLLABORATION GRANT
Photo courtesy of SKIP City Visual Museum
The Graduate Center, CUNY dba The Martin E. Segal Theatre Center  Performance Robot Dramaturgy
Join the Segal Center's investigation into Performance Robot Dramaturgy, which examines new concepts of theatre through performance-based explorations of liveness and the dialogue between man and machine. Influential Japanese theatre artists Keisuke Takahashi and Mikuni Yanaihara (Nibroll), will join with Marianne Weems (The Builders Association), and Japanese theatre and contemporary performance specialists Peter Eckersall (Professor of Theatre, GC CUNY), Shintaro Fujii (Professor of Theatre, Waseda University/Tokyo), Katherine Mezur, Cody Poulton (Professor of Japanese, Victoria University/Canada), and Krisztina Rosner (Postdoctoral Fellow, Waseda University/Tokyo) to explore contemporary aesthetic practices of Performance Robot Dramaturgy.

Musicians rehearsing for Ten Thousand Leaves.
The Jazz Gallery + Ten Thousand Leaves
Inspired by Japanese culture that came to light during its classical period (ca. 550-1185) such as women's literature, and imperial court music — TEN THOUSAND LEAVES renders a cross-cultural bridge connecting people from the past and the present, through songs of timeless human emotions, and reverence for nature.
Shank's Mare by Tom Lee and Koryu Nishikawa.
Yara Arts Group + Shank's Mare by Tom Lee and Koryu Nishikawa
Created by Tom Lee and Japanese Master Puppeteer Koryu Nishikawa V, Shank's Mare is the story of two wandering travelers whose paths intersect in time and space. Using traditional Kuruma Ningyo puppetry, video projection and live music, the piece explores themes of life and death and how tradition is passed on.  A workshop production at Sarah Lawrence College in April 2014 will be followed by a World Premiere in 2015.