Related Features
Contribute
Your support helps us cover dance in New York City and beyond! Donate now.
Park Avenue Armory Announces 2017 Season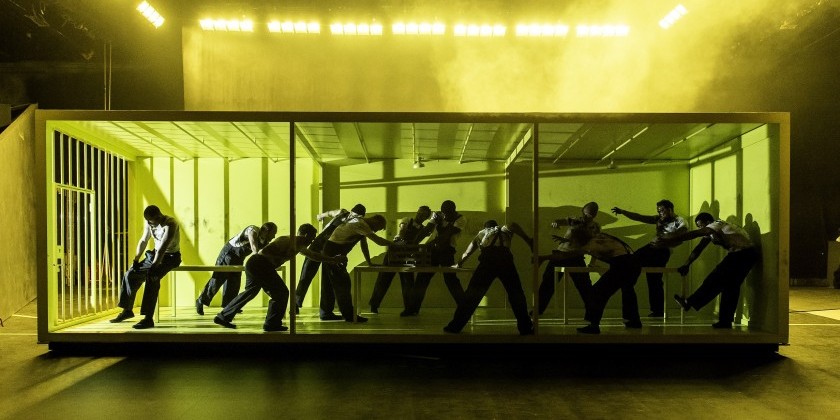 Marking 10th Year of Programming and First Full Season Curated by Artistic Director Pierre Audi
Park Avenue Armory announced its 2017 season, deepening the institution's commitment to presenting groundbreaking unconventional programs that take full advantage of its soaring Wade Thompson Drill Hall and intimate historic rooms. Marking the first full season at the Armory programmed by Artistic Director Pierre Audi, and the 10th anniversary of programming for the pioneering nonprofit arts organization, the year features a range of immersive and thought-provoking theater, street dance, visual art and installation, and a mix of classical and contemporary music from jazz and lieder to contemporary Chinese compositions, American spirituals, and beyond. With a world-class roster of artists, the Armory will offer two new commissions, several world and North American premieres, North American and U.S. recital debuts, and major new projects that utilize both the visual and sonic elements of the Armory's spaces like never before.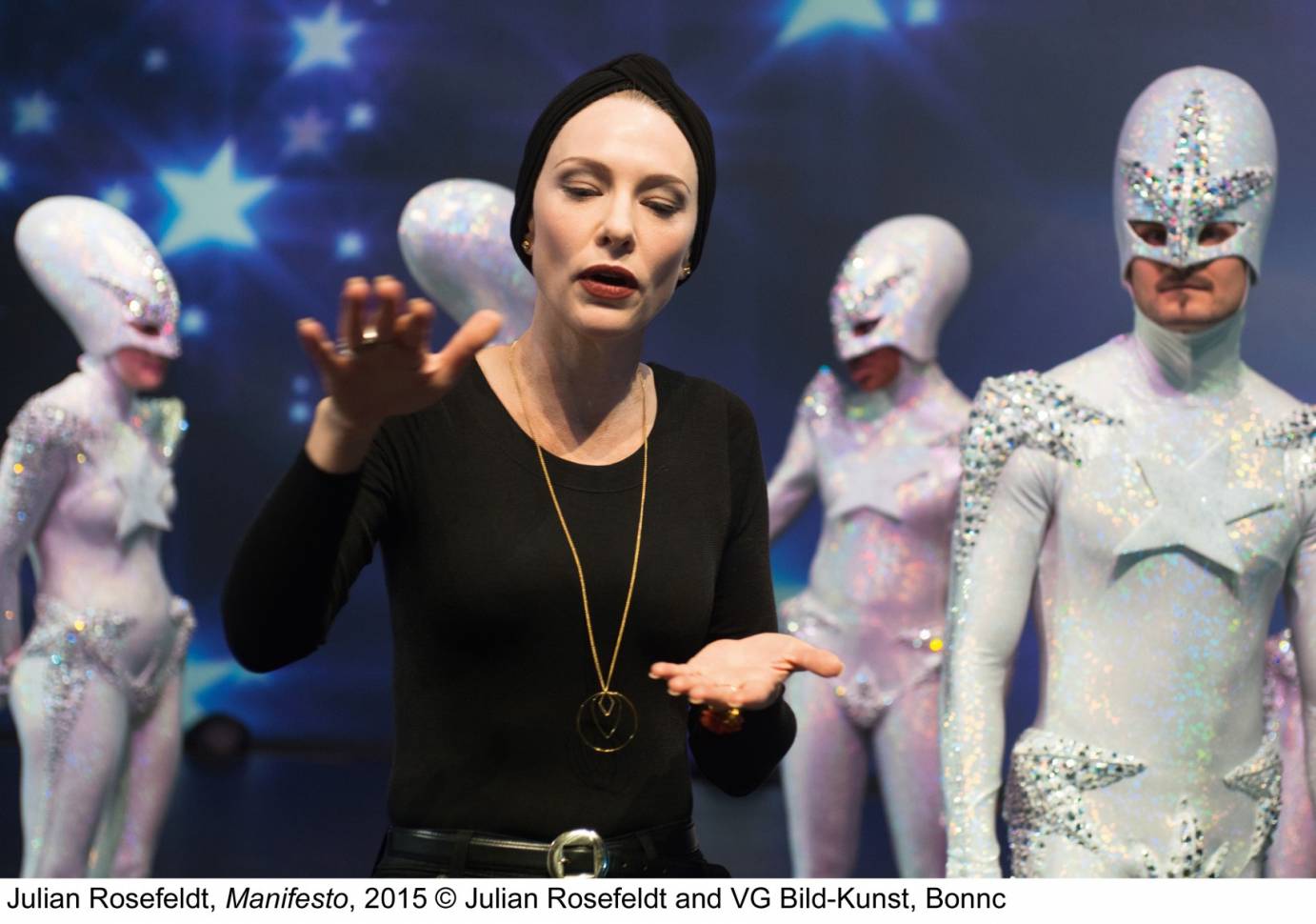 Julian Rosenfeldt's Manifesto staring Cate Blanchett.
"Our 2017 season brings together an eclectic mix of internationally celebrated visionaries and rising talent in the creation of works that promise to be bold, unexpected, and thought-provoking. The season marks a decade of supporting artists in the creation of new work within the unique architectural setting of our building, and we are thrilled to have some of the most inventive creative minds with us this year," said Rebecca Robertson, President and Executive Producer of Park Avenue Armory. "Our historic spaces act as a transformative agent for these daring artists and our intrepid audiences, who have come to expect to be challenged and moved by our provocative cross-disciplinary programs."
The North American premiere of Julian Rosefeldt's cinematic installation, Manifesto, will kick off the season in the Armory's drill hall in December 2016. The highly theatrical work features more than 50 artist manifestos reimagined as dramatic soliloquies and brought to life by Cate Blanchett in a kaleidoscopic series of characterizations. In March 2017, Olivier Award-winning director Richard Jones will helm Eugene O'Neill's classic tale of industrialization and classism, The Hairy Ape, starring Tony nominee Bobby Cannavale. The production reimagines Jones' acclaimed staging at The Old Vic in London, and places the audience in the center of the action, which unfolds on a rotating stage built as an extension of the muscular drill hall's floor. In June, the Armory's visual art commission brings together collaborators Jacques Herzog, Pierre de Meuron, and Ai Weiwei for the creation of a new, large-scale installation, immersing visitors in an intriguing and disquieting rumination on issues of modern-day surveillance.
Miah Persson and Roderick Williams in Blank Out. Photo by Marco Borggreve.
Fall 2017 will bring contemporary composer Michel van der Aa to the Armory for the North American premiere of his latest work, Blank Out, a chamber opera for soprano and 3D film that combines traditional musical elements with live action and innovative film techniques in an exploration of the life and work of poet Ingrid Jonker. The Armory's commitment to presenting spatial music will continue in October with Pierre Boulez's Répons, a 45-minute work that is rarely performed due to the demands of its non-conventional configuration. Marking the first New York performance of a major work by the composer since his passing earlier this year, the composition will be played twice in succession each evening with audience members switching seats to hear the work from different locations, thus changing the sonic dimensions of their experience. The season will conclude with a first for the legendary Le Théâtre du Soleil, as the company opens itself up to an outside director, celebrated avant-garde director Robert Lepage and his company Ex Machina. Lepage will lead the world premiere of the ambitious new commission that explores the fate of aboriginals across Canada from the early 19th century to contemporary times.
Throughout the year, in the Armory's historic head house, audiences will have opportunities to experience intimate engagements and performances featuring artists and art forms from around the globe as part of the ongoing Recital Series and Artists Studio. Established and emerging vocalists, some in their recital debuts, offer concerts as part of the Recital Series in the Board of Officers Room. The Artists Studio, curated by Jason Moran, draws inspiration from the variety of cultural and ethnic influences in the design of the Veterans Room, one of the most important historic interiors in the country, to explore cultures of sound from around the globe. In addition, the Armory will host four artists in residence in the building's historic period rooms: playwright and screenwriter Lynn Nottage, Cuban installation and performance artist Tania Bruguera, composer and guitarist Marvin Sewell, and choreographer and Flexn dance pioneer Reggie "Regg Roc" Gray. Periodically throughout the year, these artists will open what can often be an insular process by sharing their studios and practice with the public.
Pierre Boulez composing Répons. Photo by Marian Kalter, AKG Images.
 
"The Armory provides once-in-a-lifetime experiences for artists and audiences, offering almost limitless opportunities to realize artworks that transcend convention and that engage with the power of the Armory building, classic and interdisciplinary art forms, and contemporary cultural dialogues all at once," said Pierre Audi, the Armory's Artistic Director. "It has been a tremendous pleasure to curate the 2017 season—my first full season as Artistic Director—with programs and commissions guided by the institution's rich creative history, its inspiriting physical spaces, and the imaginations of brave artists from around the world."
Alongside its visual and performing arts programs, the Armory will expand its public programming through a new series of conversations, Interrogations of Form. The series features artists, scholars, cultural leaders, and social trailblazers leading public conversations, encouraging discourse beyond conventional interpretations and perspectives on themes addressed in Armory programming and the cultural world more broadly. The institution's Malkin Lecture series will also continue, focused on illuminating the Armory's rich history and its role in the civic, cultural, and aesthetic evolution of New York in the 19th and early 20th centuries, as will the organization's robust education initiatives, which serve public school students from throughout the five boroughs and offer production-based programs and ongoing engagement through in-school residencies.
FLEXN Evolution. Photo by Clementine Crochet.
Highlights Include:          
North American premiere of Julian Rosefeldt's Manifesto, a multi-channel cinematic installation featuring Cate Blanchett assuming numerous personas who recite iconic artist declarations in contemporary situations
An epic and resonant staging of Eugene O'Neill's classic expressionist play, The Hairy Ape, directed by Richard Jones in a reimagining of The Old Vic production for the Wade Thompson Drill Hall and starring Bobby Cannavale
Reggie (Regg Roc) Gray, Peter Sellars, and members of the FLEXN community return to the Armory with FLEXN Evolution, in which dance and conversations are used to express and talk about critical issues of social justice
Hansel and Gretel, a new commission by Jacques Herzog, Pierre de Meuron, and Ai Weiwei that transforms and activates the drill hall to explore the meaning of publicly shared space in the era of surveillance
Blank Out, a 3D chamber opera based on the life and work of poet Ingrid Jonker by composer/director Michel van der Aa, featuring Miah Persson and Roderick Williams on film in its North American premiere
Pierre Boulez's rarely performed spatial masterpiece Répons with Ensemble intercontemporain and six soloists, led by Matthias Pintscher, in a staging that allows audience to experience the work from multiple locations
KANATA, a commissioned, three-part theater work that confronts the treatment of indigenous peoples across Canada, directed and conceived by Robert Lepage and developed by Le Théâtre du Soleil and Ex Machina
Eclectic, intimate concerts from lieder and art songs to jazz and American spirituals with the continuation of the acclaimed Recital Series in the exquisitely restored Board of Officers Room and Artists Studio, curated by Jason Moran in the newly revitalized Veterans Room
Interrogations of Form, a series of conversations and talks that provide commentary and insight into Armory productions and related issues of our times.