Park Avenue Armory, National Black Theatre & Others Announce Commissioned Artists For 100 Years | 100 Women Initiative
A Response To The Centennial of The 19th Amendment
At its fourth annual "Culture in a Changing America" symposium on Saturday, February 15, 2020, Park Avenue Armory, together with lead partner National Black Theatre and nine additional New York City-based cultural institutions, announced the lead group of artists they commissioned as part of the 100 Years | 100 Women initiative. In addition to the Armory and National Black Theatre, the commissioning institutions are: Apollo Theater; The Julliard School; La MaMa Experimental Theatre Company; The Laundromat Project; The Metropolitan Museum of Art; Museum of the Moving Image; National Sawdust; New York University (Department of Photography and Imaging, Tisch School of the Arts; Office of Global Inclusion, Diversity and Strategic Innovation; and Institute of African American Affairs & Center for Black Visual Culture); and Urban Bush Women.

Missouri became the 11th state to ratify the 19th Amendment with the signature of Governor Frederick Gardner. Suffragists worked from the grassroots up to accomplish their mission.  Photo: Library of Congress
The discipline-spanning group of artists, who self-identify as women or gender non-binary, will create works in response to the centennial of the ratification of the 19th Amendment, which gave some women the right to vote. The commissioned projects—spanning visual arts, music, dance, film, photography, and performance—will be showcased in a major event on May 16, 2020 in the Armory's Wade Thompson Drill Hall and historic rooms. Commissioned artists include: Sama Alshaibi, Murielle Borst-Tarrant/Safe Harbors Indigenous Collective, Zoë Buckman, Lady Dane Figueroa Edidi, Karen Finley, Ebony Noelle Golden, Chanon Judson, L'Rain, Shola Lynch, Meshell Ndegeocello, Toshi Reagon, Jaime Sunwoo, Sahar Ullah, Carrie Mae Weems, Deborah Willis, and many more.
100 Years | 100 Women is part of the Armory's Interrogations of Form conversation series, which unites artists, thought leaders, and social trailblazers for creative, multidimensional explorations of today's social and cultural landscape. This year's "Culture in a Changing America" symposium, also part of the series, included conversations, performances across artistic genres, and intimate salons reflecting on womanhood, citizenship, intersectional feminism, and the myriad ways in which artists navigate these issues.
100 Years | 100 Women is the latest Armory-hosted convening of creatives, cultural leaders, and community members, following Theaster Gates' "Black Artists Retreat 2019: Sonic Imagination," which brought together more than 300 black artists and allies for a weekend of conversations, performances, and reflections; a Lenape Pow Wow in 2018, the first gathering of Lenape leaders on Manhattan Island since the 1700s; and 2017's "The Shape of Things," a day-long creative reflection on the political and social climate in America, curated by former Armory Artist-in-Residence Carrie Mae Weems.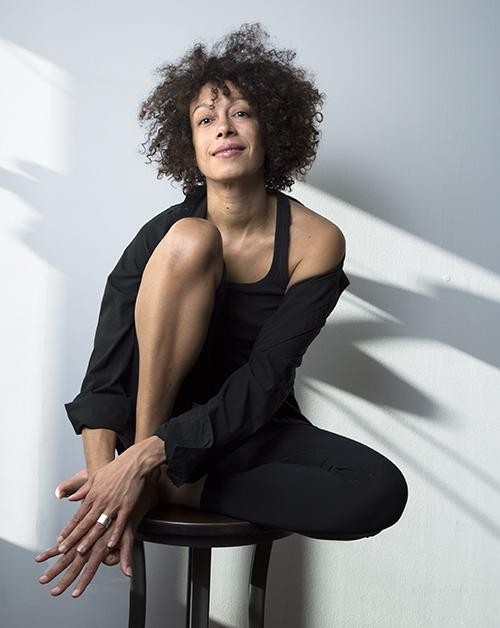 Stefanie Batten Bland. Photo courtesy of the artist.
"The Armory is so pleased to be able to bring together artists and thought leaders to respond to the issues that shape our society. We, along with our dynamic group of partner organizations, are excited to see how these diverse artistic voices will respond to the realities and consequences of the 19th Amendment, passed a century ago," said Rebecca Robertson, Founding President and Executive Producer of Park Avenue Armory.
"We are excited to work alongside Park Avenue Armory to empower these artists whose work will enrich and educate the public," said Sade Lythcott, CEO of National Black Theatre. "As with the symposium, this celebration helps place the spotlight on artists whose work is in keeping with NBT's tradition of using art and culture to help push forward messages of healing and liberation for all."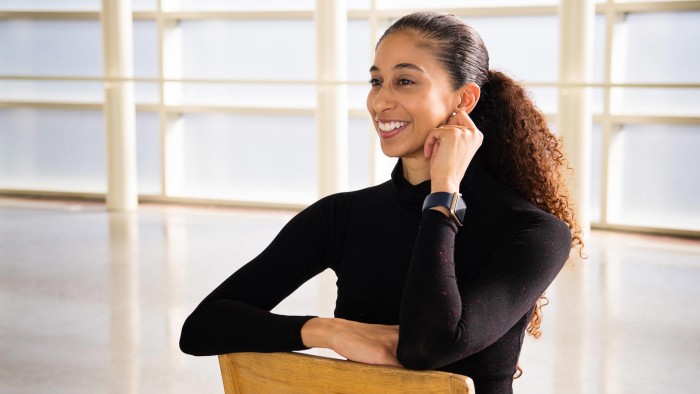 Alicia Graf Mack. Photo: The Juillard School
Together, this cohort of institutions has commissioned work from the following artists, some of whom are creating solo works, while others are collaborating with other artists, ensembles, and collectives. Additional artists will be named in the lead up to the event:
Abdu Ali, Music & Literature
Sama Alshaibi, Visual Art
Ngozi Anyanwu, Theatre
Armory Arts Education, Multi-disciplinary
Zalika Azim, Visual Art
Stefanie Batten Bland / SBB Company, Dance Theatre
Stephanie Berger, Photography
Hope Boykin, Dance
Mahogany L. Browne, Poetry & Literature
Zoë Buckman, Visual Art
Rashida Bumbray, Performance & Visual Art
Xu Cheng, Music
Elizabeth Colomba, Visual Art
Courtney Cook, Performance & Dance
Renee Cox, Visual Art
Lady Dane Figueroa Edidi, Performance Art & Literature
Jennifer Ling Datchuk, Visual Art
Helga Davis, Music
Rose DeSiano, Visual Art
LaTasha N. Nevada Diggs, Multi- disciplinary
Abby Dobson, Conceptual & Performing Art
Nekisha Durrett, Visual Art
Adama Delphine Fawundu, Visual Art
Gayle Fekete, Dance
Jingyi Feng, Dance
Karen Finley, Performance Art
Ebony Noelle Golden & Betty's Daughter Arts Collaborative, Multi-disciplinary
Jasmine Hearn, Performance & Dance
Marguerite Hemmings, Dance
Charlene Incarnate, Drag & Performance
Val Jeanty and Risha Rox, Sound Art & Performance Art
Chanon Judson, Dance
Tendayi Kuumba, Dance
L'Rain, Music
Thapelo Masita, Music
Muriel Miguel / Spiderwoman Theater, Theatre & Performance
Vernice Miller / A Laboratory for Actor Training, Theatre & Performance
Briana Del Mundo, Dance
Love Muwwakkil, Performance & Dance
Meshell Ndegeocello & Staceyann Chin, Music & Poetry
Lorie Novak, Visual Art
Lindsay Phillips, Dance
Toshi Reagon, Music
Kyle Ritenauer, Music
Yelaine Rodriguez, Visual Art
Huang Ruo, Music
Hannah Rosenzweig & Wendy Sachs, Film
Lois Weaver and Peggy Shaw / Split Britches, Theatre & Performance
Karina Aguilera Skvirsky, Multi-disciplinary
Dianne Smith, Visual Art
Sonic and Womxyn Amplify Vibrations Collective, Music
Samantha Speis, Performance & Dance
Amy Rox Surratt / Mistakes Made Theatrical Co, Theatre & Performance
Jaime Sunwoo, Multimedia & Performance
Lourdes Kalichi'naru Lebron, Michelle Lopez & Kasibahagua Taíno Cultural Society, Ceremonial Taino dance
Murielle Borst-Tarrant/Safe Harbors Indigenous Collective, Theatre & Performance
Cyrie Topete, Choreography
Katherine Toukhy, Mixed Media
Carmelita Tropicana, Performance Art
Sahar Ullah, Theatre
Imani Uzuri, Music
Elaisa Van Der Kust, Performance & Dance
Mikaila Ware, Performance & Dance
Angela Wee, Music
Carrie Mae Weems, Muliti-disciplina
Mimi Lien, Architecture & Set Design
Shola Lynch, Film
Alicia Graf Mack, Dance
Tsedaye Makonnen, Visual Art
Deborah Willis, Visual Art
Zhou Yi, Music
Bora Yoon, Music
Pamela Z performed by Amanda Gookin (Forward Music Project), Music
---
The Dance Enthusiast Shares news from the dance world and creates conversation.
For more Dance News pieces, click here.
If you have important news to share, please send announcements or press release to info@dance-enthusiast.com!
---
The Dance Enthusiast - News, Reviews, Interviews and an Open Invitation for YOU to join the Dance Conversation.