DANCE NEWS: Ralph Lemon Receives The Whitney's 2022 Bucksbaum Award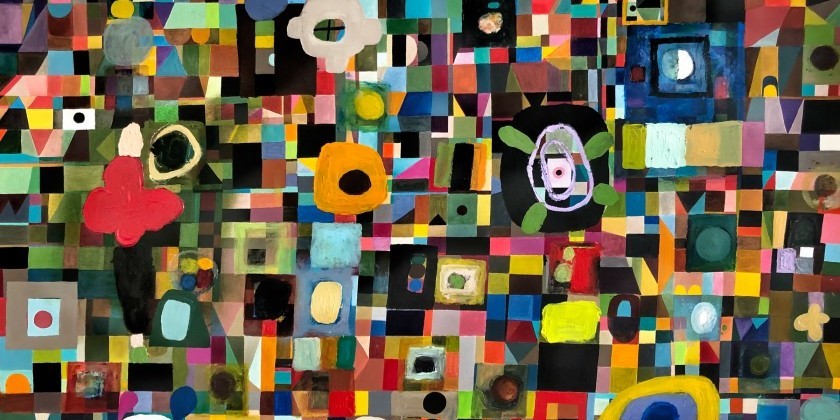 NEW YORK, September 22, 2022 — The Whitney Museum of American Art announces that Ralph Lemon is the recipient of the 2022 Bucksbaum Award. Lemon was chosen from the sixty-three intergenerational artists and collectives working across disciplines and media in Whitney Biennial 2022: Quiet as It's Kept.
An interdisciplinary artist who works primarily in performance, Ralph Lemon has made drawings throughout most of his creative life. He has described the purpose of these works, which have been constant and mostly private, as "a mapping akin to an anthropological practice," involving research and art making in places such as Japan, Haiti, Côte d'Ivoire and, for many years, the Mississippi Delta. Themes in Lemon's work range from elaborate visual meditations and the nature of the artistic process itself to experiments refracting Black American culture, symbols, cons, music, and joy.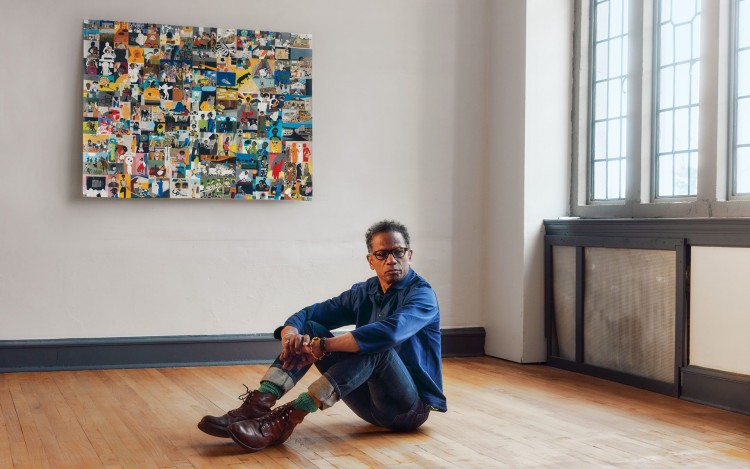 Interdisciplinary artist Ralph Lemon sits near one of his mosaic-like works composed using a deeply personal lexicon of images; photo by Emiliano Granado (see accompanying article by Ted Loos in Galerie Magazine)
"Ralph Lemon's talent and range over a career dedicated to performance, drawing, educating, and the pursuit of an imaginative creative process make him one of the most compelling American artists working today," said Adam D. Weinberg, the Alice Pratt Brown Director of the Whitney. "I am thrilled that he is receiving the Bucksbaum Award, which was initiated by our long time trustee Melva Bucksbaum, and celebrates the excellence of living artists."
"With the Bucksbaum Prize, the Whitney seeks to honor an artist with the promise to make a lasting contribution to the history of American art. In Ralph Lemon's case that has already happened," said Scott Rothkopf, the Nancy and Steve Crown Family Chief Curator of the Whitney. "His body of work has shifted paradigms around performance, sculpture, drawing, and more, as well as the distinctions among them — all with rigor, ethics, humor, and heart.
Ralph Lemon, a choreographer, writer, visual artist, and curator is based in New York, NY. He is currently the Artistic Director of Cross Performance — a company dedicated to the creation of cross-cultural and cross-disciplinary performances and presentations.
---
The Dance Enthusiast Shares news from the dance world and creates conversation.
For more Dance News pieces, click here.
If you have important news to share, please send announcements or press release to info@dance-enthusiast.com!
---
The Dance Enthusiast - News, Reviews, Interviews and an Open Invitation for YOU to join the Dance Conversation.