Dance News: Richard Alston Dance Company Announces the Ensemble will Close in 2020
Dancers Monique Jonas, Elly Braund, Melissa Braithwaite, and Ellen Yilma in Richard Alston's Brahms Hungarian; Photo: Chris Nash
---
Richard Alston Dance Company has announced today that its final tour will take place in 2019-2020. Richard Alston has been creating dance for over 50 years and his company has been resident at The Place for the past 24 years. In that time, Alston has played a major role in the world of contemporary dance, developing a unique and distinct dance language and shaping the art form in this country.
The company's current tour runs until spring 2019 including two nights at Sadler's Wells. It will tour in autumn 2019 including a special 'At Home' programme at The Place in celebration of the company's 25 years of work and its home's 50th anniversary. The company will tour for the last time in spring 2020 including a final Sadler's Wells season.
In addition to the training and development of outstanding dance artists and pioneering makers, The Place will continue its commitment to new work and this includes touring and producing the next generation of successful young artists, so that they too can benefit from the expertise and investment of the organisation.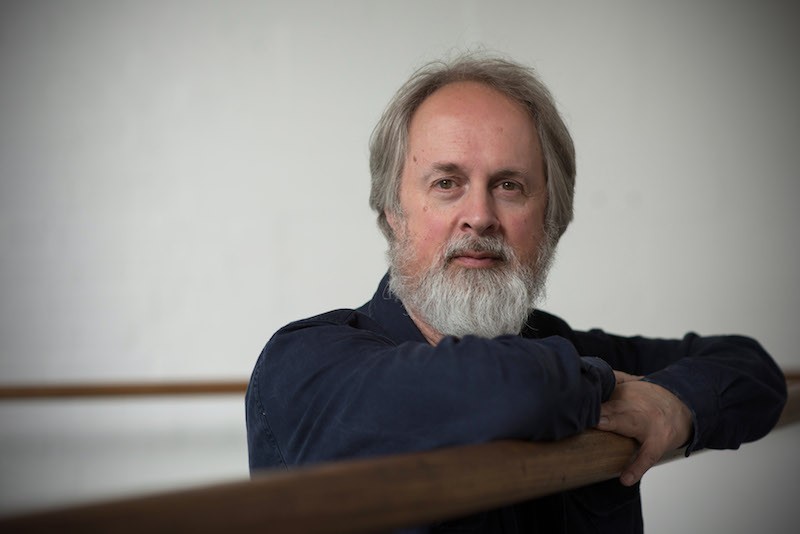 Richard Alston; Photo: Hugo Glen Dinning
Statement from Richard Alston, director of Richard Alston Dance Company
"The Place has been my home for almost fifty years and I am nothing but grateful for the invaluable support and encouragement I have received over that time. Now change is very much in the air and inevitably it is the turn of others — I accept that. The Place must embrace change if it is to thrive and I wish these younger artists well. Now I have to try and find new opportunities to make dance because I am not ready to stop. I still have dances in me and I feel strongly that mature artists are an important part of the dance ecology. There are not many of us!"
Dancers Elly Braund and Nicholas Shikkis in Richard Alston's Brahms Hungarian; Photo: Chris Nash
Statement from Claire Connor, Chief Executive, The Place
"Richard has been a part of The Place since the very beginning — he was one of the first students of London Contemporary Dance School under the leadership of Robin Howard and Robert Cohan, our Founders. Like all great leaders, Richard Alston is a lifelong learner and our link to that tradition of innovation and pioneering in contemporary dance. His utter devotion to his craft, dancers and the artist's voice permeate through everything we strive to do. Richard is part of the DNA of The Place and will remain a major influence for the next generation of artists who will undoubtedly follow his exemplary passion and workmanship.
---
The Dance Enthusiast Shares News From The Dance World And Creates Conversation!
For more FROM THE PRESS pieces, click here.
If you have important news to share, please send an announcement or press release to info@dance-enthusiast.com!