DANCE NEWS: The Bessies Announce Recipients of the 2021 NY Dance and Performance Awards
The NY Dance and Performance Awards, The Bessies, New York City's premier dance awards honoring outstanding creative work in the field, announced the 2021 Bessie Award recipients tonight at the 37th annual Bessie Awards ceremony, held again this year on the virtual stage. A complete list of the 2021 awards follows below.
The ceremony was preceded by the Bessies Angel Party honoring the incomparable Charmaine Warren for her extraordinary performing, curating, producing, teaching, and mentorship. Her vision and advocacy in dance is exemplary and revolutionary.
The Bessies ceremony included a video presentation of all of the nominated artists and works. The evening also included tributes to essential dance workers and all those who work behind the scenes and are central to making live and online performance happen in New York. Stories from the new #ArtistSupportStories, a social-media video campaign in which anyone in the community can lift up an individual, group, or organization from the dance community that supported them in some way during the pandemic, were also presented.
BAAD! founders, dancer/choreographer Arthur Avilés and writer and activist Charles Rice Gonzáles, presented choreographer, director, and producer George Faison with the 2021 Lifetime Achievement in Dance Award. The brilliant dance manager Pamela Green presented DanceAfrica with the 2021 Outstanding Service to the Field of Dance Award. Other presenters throughout the evening included Monica Bill Barnes, Tina Croll, Tess Dworman, nia love, Annie-B Parson, Antoine Roney, George Emilio Sanchez, and Bijayini Satpathy.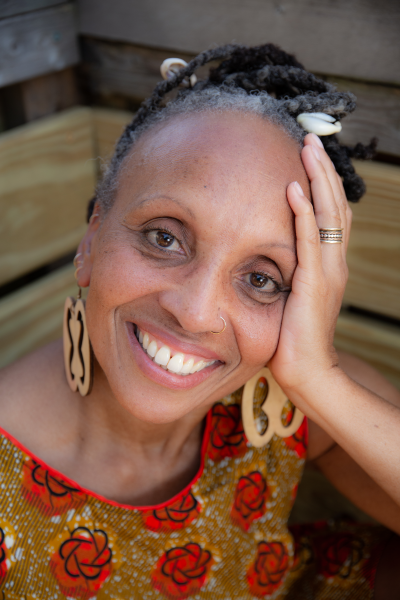 Angel Honoree Charmaine Warren; Photo by Tony Turner
The Brooklyn Academy of Music (BAM) will re-release its 44th annual DanceAfrica presentation titled Vwa Zanset Yo: Y'ap Pale N'ap Danse! ("Ancestral Voices…They Speak, We Dance!" in Haitian Creole) by streaming it for free on YouTube (BAMorg). The production features short dance films inspired by the characteristics of lwa, the divine spiritual forces in Haitian Vodou. The shorts include performances by the 2021 Bessies-nominated troupe The Fritzation Experience (Brooklyn), HaitiDansco (Cap Haïtien, Haiti), Rara Tou Limen (Oakland), Àṣẹ Dance Theatre Collective (Brooklyn), BAM/Restoration DanceAfrica Ensemble (Brooklyn), and DanceAfrica Spirit Walkers (Brooklyn). Brought back by popular demand following its May premiere, the performances will be available on BAM's YouTube channel starting on Monday, October 18, 2021. 
The Bessies also honored those who died this past year. The In Memoriam segment was presented by Emmy and Tony Award winner Bebe Neuwirth, with vocal accompaniment by Samita Sinha.
All of the nominated artists received a $500 honorarium, courtesy of a grant from the Doris Duke Charitable Foundation.
The celebration continued at the Virtual Bessies Afterparty.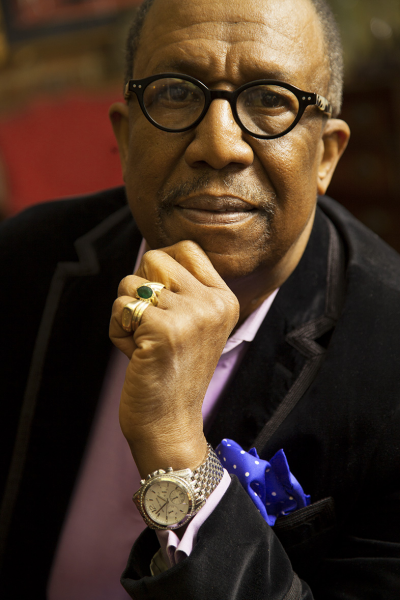 Lifetime Achievement in Dance Award George Faison; Photo courtesy the artist
THE 2021 NY DANCE AND PERFORMANCE AWARD RECIPIENTS AND CITATIONS
LIFETIME ACHIEVEMENT IN DANCE

George Faison
For a life devoted to the splendors of dance's impact on the world, Faison exploded from the ranks of the Alvin Ailey American Dance Theatre, electrified audiences with his ballet Suite Otis, and sailed over to Broadway where he was the first Black male to be awarded a Tony for "Best Choreography" for The Wiz. A beloved dance community ringmaster, Faison scaled his life beyond his own successes to help mentor a new generation, honor his elders, and uplift forgotten dance heroes while simultaneously throwing epic mix parties. After triumphing as a dancer, choreographer, director, producer, educator, and human impresario, Faison took one more momentous step opening The Faison Firehouse Theater in Harlem: a full-service theater, research, and education community center, designed to give back and uplift the many who lacked access to an ecosystem of professional dance and theater facilities. A pillar of the dance community, Faison gave form to a community's dreams.
OUTSTANDING SERVICE TO THE FIELD OF DANCE
DanceAfrica
In addressing the political movements of the 1960s and building on the growth of Black Dance throughout the 1970s and 1980s, the celebration DanceAfrica consistently showcases, nurtures, and augments a public understanding of the many traditional and indigenous dances of Africa and the African Diaspora. With the early implementation of the African styled Bazaar that surrounds the performance venue, DanceAfrica has become as much of a New York City cultural event as it is a series of performances. Thus, in fostering an ongoing relationship with the Bedford Stuyvesant Restoration Corporation's Youth Arts Academy, DanceAfrica has ensured that subsequent generations within the community will benefit from the foundations set forth by its founder, the late Baba Chuck Davis, and current artistic director, Abdel R. Salaam. As such, it remains the nation's largest festival of African Dance.
BESSIES ANGEL AWARD

Charmaine Warren
For being an angel in every way, from her many roles on stage as a remarkable performer, to her many years of service on the Bessies Committee, paying good attention to all kinds of dance in the city. For bringing so many Black Dance Stories to the attention of a wide audience with joy and care and rigor that buoyed our spirits during the pandemic. For being Mama Charmaine to generations of choreographers, dancers, and students while continuing to pave the way of her own mentors and dance ancestors.
Ayodele Casel: Chasing Magic at The Joyce Theater; (l-r) Annastasia Victory, Ayodele Casel, Senfu Stoney Ain't Nothin' Like It - Tap House Directors -- PC Solarc Productions
OUTSTANDING PRODUCTIONS

Ayodele Casel: Chasing Magic at The Joyce Theater
For a brilliant, tuneful invention aligning music, performers, lighting, and filming. For reminding us of and revitalizing the power of connections between rhythm, music, song, and people. For truly creating magic with, and beyond, virtuosity.
Maestro de Barra at The Joyce Theater
Filmed in his neighborhood Spanish bar, Galván's masterfully syncopates flamenco rhythms against everyday sounds of fish searing in a pan, soccer games blaring, or tables being set. In this "tongue in cheek" piece, traditional flamenco is wittily flipped on its heels in a deliciously engaging production that laces ballet and modern dance into Andalusian traditions. Galván's Maestro de Barra is an exhilaratingly joyous piece that bets on hope for the future of dance and humanity.
Photo of Indigenous Enterprise; Photo by Danny Upshaw
Indigenous Enterprise: Powwow Style at The Joyce Theater
With stunning views of both suburban and urban landscapes, Indigenous Enterprise: Powwow Style brings to life a dynamic range of traditional American dances from various tribes. For reminding us that powwows are essential for gathering, sharing, celebrating, and preserving the rich heritage of Native American People. For presenting the authenticity of each style, offering insight into the original connection that exists between humanity and nature's elements, and for speaking boldly to the pure necessity of the arts beyond entertainment.
Saul Williams, Bill T. Jones, Maria Bauman, Kayla Farrish, Marjani Forté-Saunders, d. Sabela grimes, Jasmine Hearn, and Shamel Pitts
The Motherboard Suite at New York Live Arts
The Motherboard Suite is a dynamic collaboration of musicians and choreographers who use their embodied artistry to activate the space in this transformative work. In this creative exploration, time, space, and personal stories are interrogated through multiple lenses, including technology – ancient and contemporary, race and othering, exploitation and activism. The spoken word and the embodiment of text are the conjurers of the then, now and next iterations of who we become. 
LaTasha Barnes Presents The Jazz Continuum; Photo Cherylynn Tsushima
OUTSTANDING PERFORMERS

Sustained Achievement 
Barnes is celebrated globally for her musicality, athleticism, and joyful presence. "Your Favorite Dancer's Favorite Dancer"; this is how Barnes is referred to within the dance community. With a performance history that includes Caleb Teicher & Company, Dorrance Dance, Ephrat Asherie Dance, Ladies of Hip-Hop, Passion Fruit Dance Company, and numerous wins in Lindy Hop, house dance, and hip-hop battles, Barnes is as popular as she is versatile. She is an amazing dancer telling a beautiful and captivating story.
Jasmine Hearn in The Motherboard Suite; Photo by Tony Turner
The Motherboard Suite, Order of Time at New York Live Arts
While each choreographer is invited to explore "the intersection of technology and race, exploitation and mystical anarchy, where hackers are artists and activists," Hearn takes the investigation to another realm. Hearn's performance throughout the work is both ethereal and grounded, skillfully capturing the viewer in the juxtaposition of effort and ease, comfort and discomfort in the discovery of a dynamic sweet spot—somewhere along the journey. In The Motherboard Suite, Hearn brings multidimensional artistic tools to bear, including a choreographic practice based on an interdisciplinary approach to multiple dance forms, the use of embodied and verbal language, and being a receptive thought-partner and collaborator.   
The Motherboard Suite, We get what you deserve at New York Live Arts
In The Motherboard Suite, grimes brings the Africanist presence into the performance space. Upon entering the performance conversation, grimes invokes Africanist ancestral synergy that becomes the vessel (and activist) at the crossroads that interrupts and transmutes the dire premonitions repeated in Williams' haunting poetic verse. grimes' every movement is a declaration of power and agency that reverberates with resistance and liberation. Their skillful use of a fusion of contemporary and traditional African-derived dance forms reunites Orishas from across the oceans and centuries via the brilliant technology of the human body and spirit.  
Annique Roberts in Ronald K. Brown's Grace; Photo by Julieta Cervantes
Sustained Achievement with Ronald K. Brown/Evidence
Roberts is an absolute force in our dance community. Her years of true grit and rigor with Ronald K. Brown/Evidence is profound. She has helped shape the form of the company while also maintaining the mission and philosophy of the group through superb guidance and leadership. She is an astounding performer, one who not only conveys the steps, but embodies every ounce of the work's philosophy. The work doesn't define her, but she has defined the work through connection, steadfast rigor, and clear work ethic. Roberts is celebrated for the dignity brought to the work, but also the ability to explore, teach, and share this work in communities throughout the world.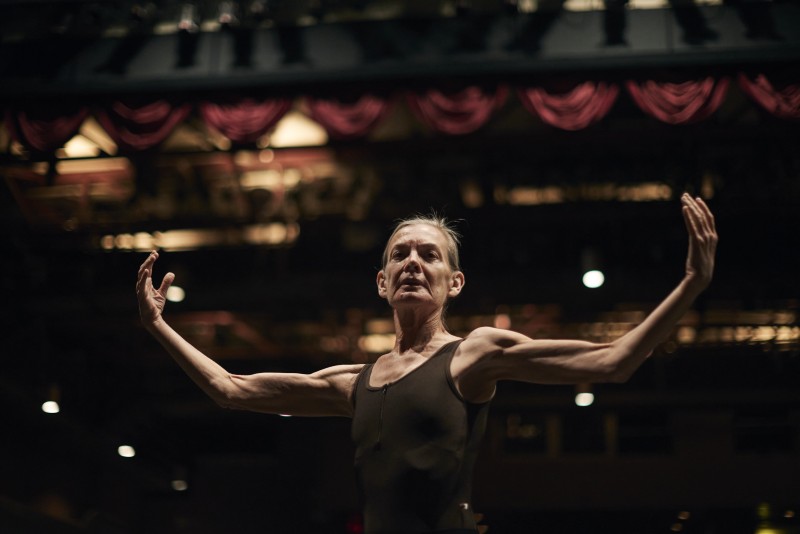 State of Darkness by Molissa Fenley; Photo by Mmamad Sadek
OUTSTANDING REVIVAL
State of Darkness by Molissa Fenley
The Joyce Theater
For a searing interrogation of The Rite of Spring, Fenley's State of Darkness excavates the legendary score's surging rhythms and chilling pockets of dissonance through the expansively economic interpretations of her original solo by seven supremely gifted dance artists.  
OUTSTANDING SOUND DESIGN / MUSIC COMPOSITION

Pedro León and Manu Prieto
For Maestro de Barra by Israel Galván at The Joyce Theater
This work is a meticulous percussion of foot and hand, tapas plate and fork, pinball machine and bathroom door. León and Prieto marry the music of the ballet barre with shoe taps in a tapas bar. There is brilliant invention in singing a menu and a soccer loss as dance music. With the shoosh of a searing grill and the precise sharpness of a knife on a cutting board, they serve up delectable audible courses, a true feast for the ears.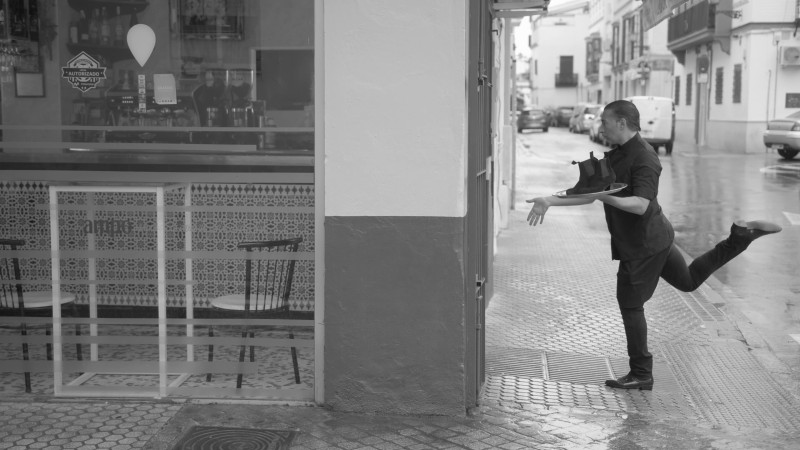 Maestro de Barra by Israel Galván; Photo by Laura Artoni
OUTSTANDING VISUAL DESIGN
Fritzlyn Hector (Director), Catalin Stelian (Director of Photography, Cinematography, Editor), Kofi Assane Opare (Cinematography), and Kweku Amantey Opare (Editor)
For Steel Standing by Fritzlyn Hector
DanceAfrica 2021 at Brooklyn Academy of Music
On a stark palette of grey and white warehouses and heavy machinery come vivid splashes of red costumes, hair, and warehouse piping. The bold color is significant to the daring of the dancers and knowledge of their fierceness. Flames are sparked not only in front of the camera, but in the heart of the viewer. The superb videography captures all the heat of the work. It is impossible not to feel the burn.
OUTSTANDING "BREAKOUT" CHOREOGRAPHER
An immensely multi-talented and multifaceted dancer, choreographer, and educator, Boykin is more than a force of nature. Boykin is a writer who infuses text in her work. In a particular piece, she had singers and dancers together, voices and movement together to create many dimensions. She is a force to be reckoned with in terms of her accomplishments and accolades in the world of dance and theater.
Hope Boykin; Photo by Steve Vaccariello
The Bessies Steering Committee, responsible for setting policy and providing oversight for the Bessie Awards throughout the year, is comprised of Cora Cahan, Judy Hussie-Taylor, Jeanne Linnes, Stanford Makishi, Nicky Paraiso, Carla Peterson, Craig Peterson, Gus Solomons jr, Paz Tanjuaquio (chair), Laurie Uprichard, and Charmaine Warren.
The 2020–2021 Bessies Selection Committee: Ronald Kevin Alexander, Charles Vincent Burwell, Maria Baranova-Suzuki, Michele Byrd-McPhee, Yoshiko Chuma, Sangeeta Ghosh Yesley, Celia Ipiotis, Benjamin Akio Kimitch, Koosil-ja, Anabella Lenzu, Adesola Osakalumi, Pam Pietro, Tiffany Rea-Fisher, Elka Samuels Smith, George Emílio Sanchez, Elgie Gaynell Sherrod, Andrea Snyder, Ivan Talijancic, and Philip Treviño.
ABOUT THE BESSIES
The NY Dance and Performance Awards have saluted outstanding and groundbreaking creative work in the dance field in New York City for 37 years. Known as "The Bessies" in honor of revered dance teacher Bessie Schönberg, the awards were established in 1984 by David R. White at Dance Theater Workshop. They recognize outstanding work in choreography, performance, music composition, and visual design. Nominees are chosen by a selection committee composed of artists, presenters, producers, and writers. All those working in the dance field are invited to join the Bessies Membership and participate in annual discussions on the direction of the awards and nominate members to serve on the selection committee. For more information about The Bessies, visit www.bessies.org.
---
The Dance Enthusiast Shares news from the dance world and creates conversation.
For more Dance News pieces, click here.
If you have important news to share, please send announcements or press release to info@dance-enthusiast.com!
---
The Dance Enthusiast - News, Reviews, Interviews and an Open Invitation for YOU to join the Dance Conversation.