Dance News: The Hartt School Welcomes Netherlands Dance Theater 2 and Paul Taylor 2 This Spring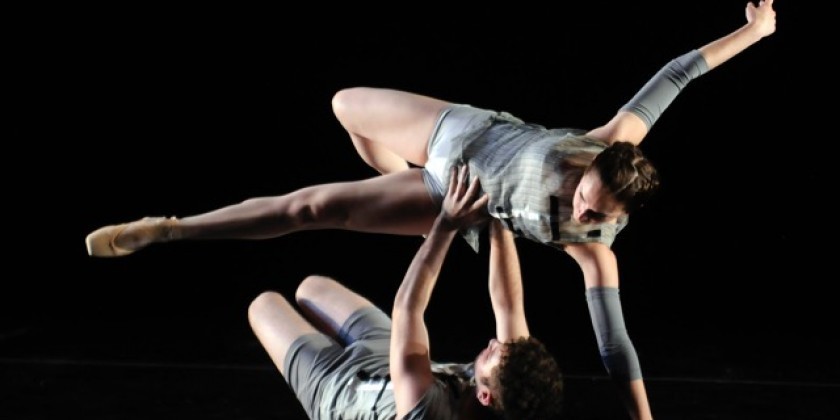 The Hartt School welcomes two internationally acclaimed dance companies to its program this spring, Netherlands Dance Theater 2 (NDT2) and Paul Taylor 2 (T2DC). Both of these companies are renowned not only for their association with their famous main companies but also as stellar performing entities in their own right, populated by extraordinary young artists working with top-ranking choreographers. Both of the companies sought out the Hartt Dance program to initiate these projects because of its reputation for excellence and its forward looking approach to classical techniques in both Ballet, Modern, and Contemporary dance.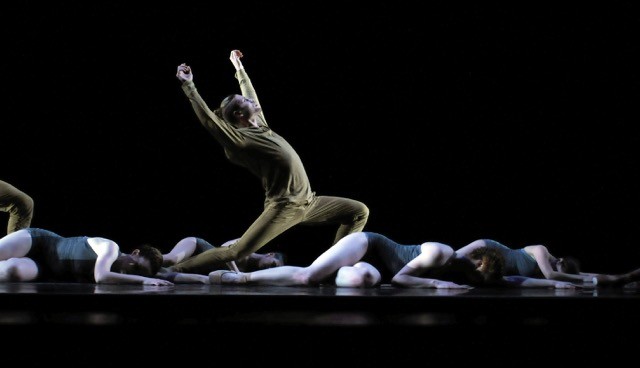 Hartt Dance. Photo © John Long.
The Hartt School Dance Division at The University of Hartford is four year BFA program uniquely designed to incorporate intense professional training with career sustaining aspects of a liberal arts education.  "It's a brilliant opportunity for our dancers to be working alongside the best young professionals in our field today.", said Stephen Pier, Artistic Director of Hartt Dance. "The essence of our art is passed from person to person. There is no substitute for being in the studio with truly great practitioners absorbing every level of nuance and gesture."
NDT2 will send 5 dancers and 2 artistic staff to work for three days in January with the entire Hartt Dance student body. They will give seminars on "Inside NDT", studio performances of selected repertoire, and workshops with the Hartt dancers on several pieces on their NYC and Boston programs.
Taylor 2 will teach technique classes at Hartt while setting Mr Taylor's incomparable work, "3 Epitaphs" on two casts of dancers. They will then perform alongside Hartt dancers in presentations of Hartt Dances, April 26, 27, 28 at Millard Theater, University of Hartford. 
---
The Dance Enthusiast Shares News From The Dance World And Creates Conversation!
For more FROM THE PRESS pieces, click here.
If you have important news to share, please send an announcement or press release to info@dance-enthusiast.com!