Related Features
Contribute
Your support helps us cover dance in New York City and beyond! Donate now.
Enthusiastic Congratulations To The 2015 United States Artist Fellows!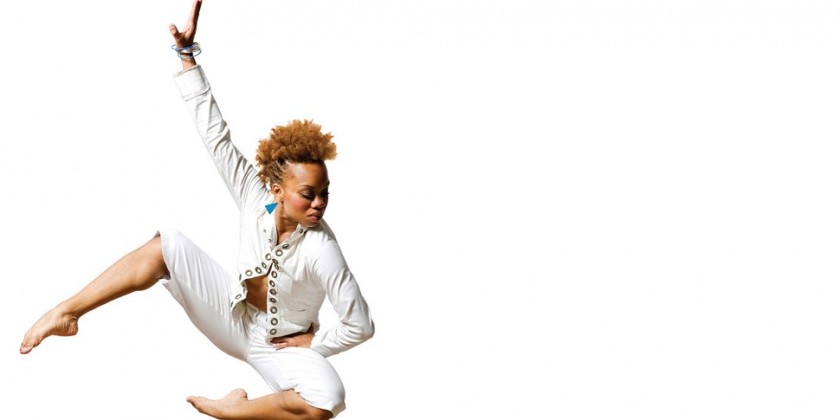 Plus A Special Q&A With The Dance Awardees
The Dance Enthusiast wishes hearty congratulations to the 2015 United States Artists fellows. 37 recipients in total were chosen from over 400 nominated artists living in the United States and US Territories. Artists in nine disciplines (Visual Arts; Architecture and Design; Crafts; Traditional Arts; Dance; Literature; Media; Music; Theater and Performance) will receive $50K in unrestricted grants. View the complete list of fellows here.
---
As for this year's DANCE FELLOWS, they are: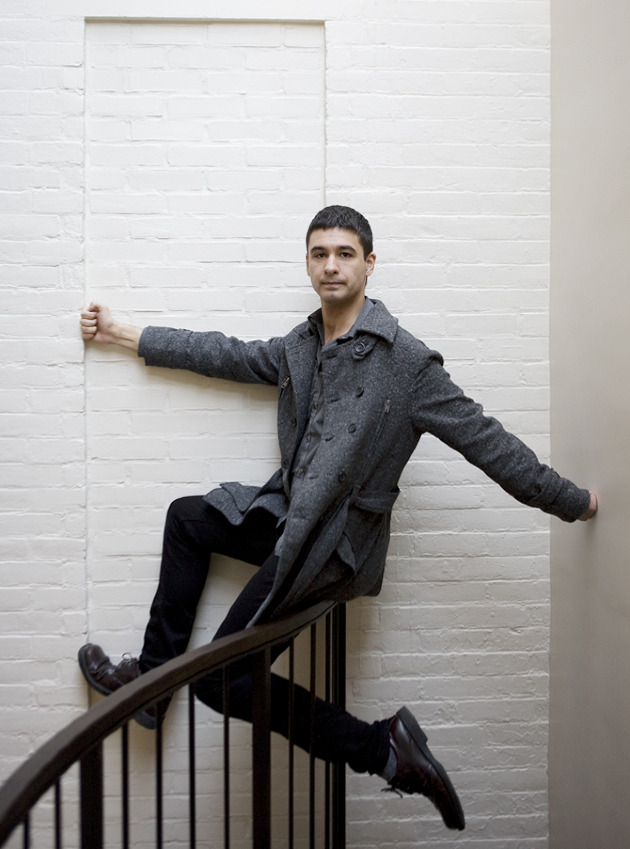 Portrait of Jonah Bokaer. Photographer: Peter Ross.
Q&A with Jonah Bokaer:
Sammi Lim for The Dance Enthusiast: What was your immediate reaction upon hearing that you'd won?
Jonah Bokaer: When CEO Carolina García Jayaram called me, I was extremely happy and believe I said something to the effect of, "No, you can't do this to me, I can't believe it!" Shock aside, I was also deeply grateful. The extraordinary symbol of the Ford Foundation Fellowship was particularly meaningful, because I consider Darren Walker a role model, a champion, and a leader in the field: I admire what Ford stands for, and constantly strive to represent the humanitarian values that their work and mission embodies. Sometimes I struggle, to find exactly how dance as a medium can adequately tackle that. So that was a near-term reaction.
TDE: How will this award enable you to pursue your interests?
JB: It will help considerably in my upcoming projects. Not only for 2016, but for other longer terms projects. From a creative point of view it is life-changing to have time, and this grant offers me more time to work – which is the most valuable thing I could dream of. The United States Artists support will allow me to produce a particular work I have been meaning to create for a long time, which unites many unique performers from throughout the Mediterranean basin. Also, as a choreographer, I happen to work with many collaborators across media, and for me, this award is crowning the successes of all my collaborators who contribute to my work: performers, technicians, artists, curators, engineers, musicians, designers, and our Board who has made this possible.
TDE: What are you presently working on?
JB: I am currently working on two new major productions that will premiere in 2016. Rules Of The Game is a project commissioned by the SOLUNA Festival of the Dallas Symphony Orchestra for its second edition. I will be collaborating on the piece with the visual artist Daniel Arsham as well as Pharrell Williams, who will compose an original score for the Dallas Symphony Orchestra at the Winspear Opera House Dallas. It will be performed by eight dancers: Albert Drake, Laura Gutierrez, James Koroni, Callie Lyons, James McGinn, Szabi Pataki, Sara Procopio, Betti Rollo. This production will also tour a bit in the U.S., and internationally where most of my work is appreciated.
Another important project for next year is an original version Schéhérazade, with live music. I am honored to announce that have been commissioned by the Royal Ballet Flanders in Belgium, newly directed by my colleague Sidi Larbi Cherkaoui, whose vision, aesthetics, and heritage I feel very connected to. I am pleased for the opportunity to work directly with 20 dancers, whom are ballet dancers in that company, born in Flanders – but also Azerbaijan, Aremenia, Brazil – again the cross section of humanity in that company seems to naturally embodies the kind of diversity which I'm gratitated towards, but which is often too rare in the ballet world. It will be an exciting challenge; I like the company and its leadership very much.
TDE: What merits do you think the panelists identified in your works?
JB: It's hard to say or to speculate how panels operate – but one comment I can make is that I was nominated and applied in 2012, but did not receive the fellowship in that round. So I think that experience perhaps gave me an understanding of how many deserving choreographers our country holds, at all ages and experience levels in their careers.
According to United States Artist's CEO Carolina García Jayaram: "artists were selected through a rigorous, highly competitive process."  When I was composing my application, I realized that we were able to submit, document, and describe 55 unique and completed productions, which have been shown in over 30 countries, and 22 of the United States. It's not that I'm fixated on size or quantity, definitely not my point here: but when compiling the worksamples, I realized something about the breadth of my body of work, and so did my team. It was in a way, a nice update for us all on what's been accomplished these years of working together.
So, in one sense, what I'd like to communicate about is that a fellowship like this also represents an occasion to "recollect" what's been achieved, and what ground still remains to be explored. Since 2002, I have brought choreography outside of the proscenium and often into very intense dialogue with the visual arts. I explore dance in a context of museum space, but also digitally through Apps (having created 4), and am trying to build increasing urgent bridges, connections, and lenses of understanding what curators now call M.E.N.A. – the Middle East and North Africa – and increasingly urgent part of the Mediterranean Basin, that is often hard to work in, or tour to.
Really, I guess the gift is to continue all of this. I feel very lucky. And I hope that United States Artist will keep supporting the field of Dance, as profoundly as possible.
Fana Fraser and Beatrice Capote of Camille A. Brown & Dancers. Photo by Christopher Duggan.
 
Q&A with Camille A. Brown:
 
TDE: What was your immediate reaction upon hearing that you were one of the USA Awardees?
Camille A. Brown: Joy, surprise, and excitement! It's always thrilling to be informed that your work is being honored. It being a surprise is the icing on the cake :-)
TDE: How will this award enable you to pursue your interests?
CAB: It's difficult to run a company and pursue a career in theater. This award will help to support that balance and the people on my team who work tirelessly to support my career goals.
TDE: What are you presently working on?
CAB: My company just finished our Fall tour of BLACK GIRL: Linguistic Play, our tour spots included The Joyce Theater (NYC), The Clarice Smith Center (Maryland), Columbia College (Chicago), Dance Cleveland (Ohio), and REDCAT (LA). I am now preparing to choreograph Cabin in the Sky. The musical is directed by Ruben Santiago-Hudson and opens the Encores! season at New York City Center.
Toni Pierce-Sands and Uri Sands. Photo © Ingrid Werthmann

Q&A with Toni Pierce-Sands and Uri Sands, Founders of TU Dance:
TDE: What was your immediate reaction upon hearing the news?
TU Dance: Our immediate reaction upon hearing the news of our USA Fellowship... "UNBELIEVABLE" !! We are both humbled and honored to be awarded such a prestigious fellowship. 
TDE: How will this award enable you to pursue your interests?
TUD: By affording us the necessary time for reflection and research, the award allows us to further develop as individual artists. We are now better positioned to move forward  with a few ideas for  projects and collaborations that have, up to now,  been in their incubation period.
TDE: What are you presently working on?
TUD: Currently, we are in the middle of a significant growth period for our organization. Amongst many other exciting opportunities,The TU Dance Center has recently opened a second studio space allowing for us to expand our programmatic offerings to our community. As well, The Company is preparing for our Joyce Theater debut  in NYC this January 2016 as part of the American Dance Platform.
TDE: What merits do you think the panelists identified in your works?
TUD: We hope that in all the work we do - both as artists and arts leaders - "WHY" we do what we do always prevails. We believe the arts, particularly dance, has the unique power to be able to transform lives and we exist to ensure that ALL people have the opportunity to experience this transformative power.