Related Features
Contribute
Your support helps us cover dance in New York City and beyond! Donate now.
Dance News: For The Love Of Music & Dance At Westbeth Gallery This June 15–July 6, 2019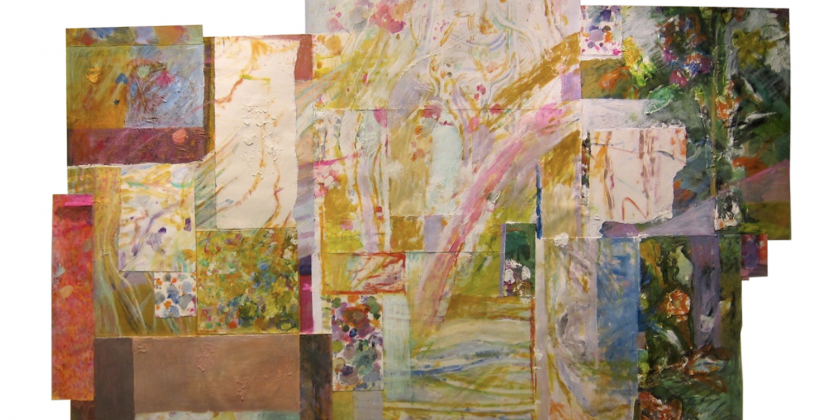 Avri Ohana & Ze'eva Cohen Present Paintings, Photographs, A Documentary & More!
FOR THE LOVE OF MUSIC AND DANCE opens at Westbeth Gallery on 55 Bethune Street, New York at an Opening Reception on Saturday June 15th from 5-7PM and will be on view until July 6th, 2019. Note that gallery hours are every Wednesday – Sunday from 1-6PM.
Avri Ohana and Ze'eva Cohen have been working as artists since their youth. This exhibition will feature them primarily as independent artists exploring their own media and as collaborators who find inspiration from music.
AVRI OHANA was born in Casablanca, Morocco and immigrated to Israel at the age of 12, where he was raised and educated in a kibbutz. As a young man, Ohana was an early member of Ein Hod, Israel's first artist village, and it was there that he started to develop his artistic voice. His main influences during his formative years were the European Dadaist Marcel Janco, Dan Hoffner the director of Bezalel Art School in Jerusalem, the optical and kinetic artist Yaakov Agam in Paris, and primarily – the painter Eric Brauer of the Vienna School of Fantastic Realism. Ohana's exhibitions include solo and group shows in Israel, Europe and the United States. Presently, Avri Ohana lives and works in New York City. 
The multi-style artist whose new body of work presents paintings inspired by his love for classical music, opera and jazz. In following his intuitive response to music, Ohana finds a new sense of freedom as he lets unexpected elements surface in his work. This fresh approach yields mostly abstract paintings, while some are inspired by nature and some by opera. The delicate balance and nuance between color, shape, and form is his interest. What is important to Ohana is not how a painting is defined or classified, but if it is breathing and alive.
ZE'EVA COHEN is a dancer, choreographer, and dance professor emerita at Princeton University, where she founded and directed the dance program for forty years. Cohen grew up in Tel Aviv Israel. She traveled to New York in 1963 to study at the Juilliard School and perform with the Anna Sokolow Dance Company. A founding member of NY Dance Theater Workshop in the late 60's, she was later known for her groundbreaking solo repertory performances. As choreographer, she worked with her NY dance group and with national and international dance companies, including Boston Ballet, Alvin Ailey Repertory, Inbal and Batsheva dance companies of Israel.
At the event, Cohen will show a visual retrospective of her long career as dancer and choreographer containing photographs of her work taken by major dance photographers, as well as posters and videos. Two of her dances, Rainwood and Island, include projections of paintings by Ohana and will be screened continuously during the exhibit. The public will also be able to view her legacy documentary film, Ze'eva Cohen: Creating a Life in Dance, which was featured in the 2015 Dance on Camera film festival at Lincoln Center (Directed & Edited by Sharon Kaufman).
---
The Dance Enthusiast Shares News From The Dance World And Creates Conversation!
For more FROM THE PRESS: Dance News pieces, click here.
If you have important news to share, please send an announcement or press release to info@dance-enthusiast.com!