Dance News : Coming in March "Breaking the Glass Ceiling: A Celebration of Women in Choreography" At Rowan University in New Jersey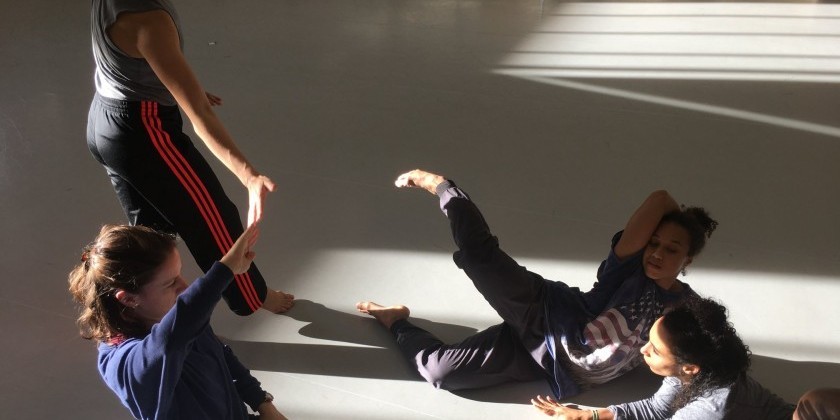 Helen Simoneau, Dawn Marie Bazemore and Leslie Elkins, with Post-Performance Moderated by Dr. Brenda Dixon Gottschild
Breaking the Glass Ceiling: A Celebration of Women in Choreography will showcase original work by three diverse female choreographers as part of the Marie Rader Presenting Series at Rowan University on Thursday, March 28 at 7:00 p.m. in Pfleeger Concert Hall.
This performance event is presented during Women's History Month and focuses on women making an impact as creators and leaders in the world of dance. Helen Simoneau, Dawn Marie Bazemore, and Leslie Elkins each share new or developing pieces.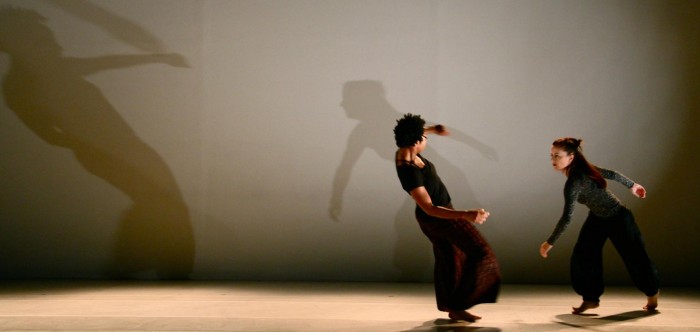 Helen Simoneau Danse in Flight Distance III: Chain Suite. Photo by Travis Magee.
A post-performance artist talk will be moderated by Dr. Brenda Dixon Gottschild, a prolific dance scholar, researcher, performer, author, and Professor Emerita of Dance Studies at Temple University. The program is co-sponsored by the Department of Theatre & Dance, the Women's and Gender Studies Program, and the College of Humanities and Social Sciences.
Simoneau, Artistic Director of Helen Simoneau Danse, has been resident choreographer at Baryshnikov Arts Center, NYU/Tisch, Bates Dance Festival, and Broadway Dance Lab. Her work has been presented nationally and internationally at notable venues in New York, Montréal, Tokyo, Germany, and Greece, among others. In Darling, premiering as part of the showcase, she explores vulnerability and intimacy through the presence and absence of touch. An original score by Mary Kouyoumdjian will support and inspire the work.
Photo credit: Dawn Marie Bazemore/#dbdanceproject.
Bazemore, a Rowan faculty member and Artistic Director of Dawn Marie Bazemore|#dbdanceproject, is a performer, choreographer and teaching artist. She is a former member of Philadanco and has been commissioned to choreograph numerous ballets for the company. Her recent work, The Browder Project, will be featured in the showcase, and is a collaborative piece inspired by the experiences of Kalief Browder who, at 16 years of age, was falsely arrested and forced to spend three years in one of the worst juvenile detention facilities on Rikers Island. The work explores the inherent racial bias that exists in our criminal justice system as well as the catastrophic mental effects of solitary confinement.
Elkins, an Associate Professor of Dance at Rowan, was one of the founding members of Foursome, a collaborative arts ensemble in Philadelphia. Her performance work includes Quick Change (2011), Boom Boom Boom (2012), and What Narwhals Talk About When They Talk About Love (2014). Her contribution to the program is Embracing the Liminal, a structured improvisational work considering transitional spaces and what it feels like "in-between," from undone to finished, uncertainty to clarity, or from indetermination to progress. "We continually question these feelings; how we can feel simultaneously alone but supported, synchronized but messy, energized but afraid to breathe," Elkins says in describing the work.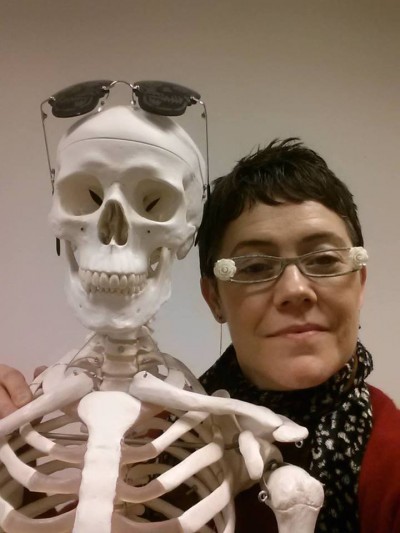 Photo credit: Leslie Elkins.
Tickets are $25 general admission, $20 seniors, military, alumni, faculty, and staff, $10 non-Rowan students, and $5 for Rowan students with valid ID. Pfleeger Concert Hall is located in Wilson Hall on the university's Glassboro campus, Route 322 in Glassboro. Purchase tickets online at rowan.tix.com. For additional information, call the box office at (856) 256-4545 or email arts@rowan.edu.
This project was made possible by funds from the New Jersey State Council on the Arts, a partner agency of the National Endowment of the Arts.
---
The Dance Enthusiast Shares News From The Dance World And Creates Conversation!
For more FROM THE PRESS pieces, click here.
If you have important news to share, please send an announcement or press release to info@dance-enthusiast.com!