DANCE NEWS: World Theatre Day Falls On March 27th! Which Musical Has The Most Spotify Streams?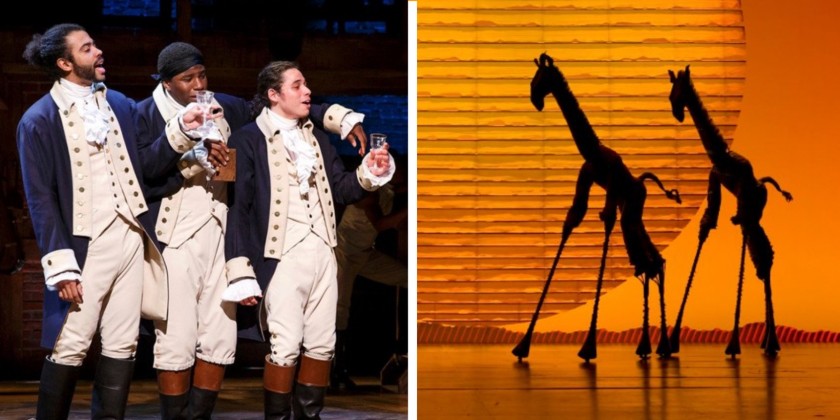 World Theatre Day is on March 27th, and with theatres still closed around most of the world, Money.co.uk wanted to find out which musical soundtracks we have been streaming most at home. They analysed 15 of the highest grossing musicals' soundtracks on Spotify to see which musicals we love to listen to over again.
Most Streamed Musical Soundtracks: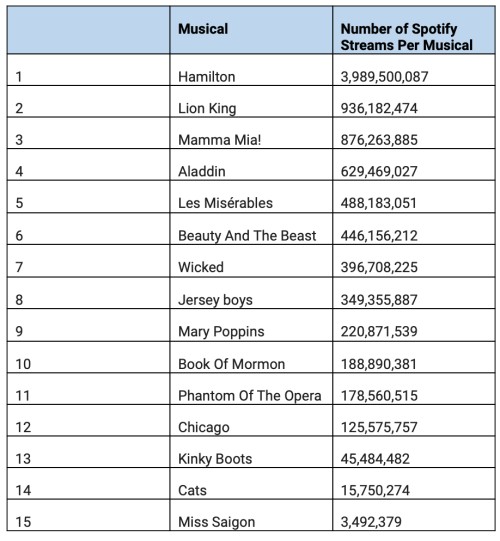 Money.co.uk revealed that the most streamed musical is Hamilton with a whopping 3,989,500,087 streams for all of its songs on Spotify. Hamilton's most streamed song is its classic opening song Alexander Hamilton which has been streamed 184,576,667 times so far.
Our second favourite soundtrack to stream is The Lion King with 936,182,474 total streams, followed by Mamma Mia! with 876,263,885.
Disney classic Aladdin makes number four with 629,469,027 song streams, and the list wouldn't be complete without Les Misérables placing fifth with a grand total of 488,183,051 streams.
Graeme Isaako as Aladdin with Shubshri Kandiah as Jasmine on the flying carpet for Disney's "Aladdin" musical. (Disney/James Green)
Most Streamed Songs:

The overall most streamed song is A Whole New World (End Title) from Aladdin with 236,991,593 total streams on Spotify. 
Second is December, 1963 (Oh What A Night) from the Jersey Boys musical with 229,992,892 streams, and then Alexander Hamilton from Hamilton with 184,576,667. 
The Lion King completes the top five with I Just Can't Wait To Be King (167,763,615 streams), and Can You Feel The Love Tonight? (163,951,301 streams).
Methodology:
Money.co.uk pooled a list of the 15 top grossing musicals. They then found the official album for each musical on Spotify and the number of streams for each song. They ordered this data to find the musical with the most streamed songs in total and as an average per song. All data was collected on March 16th and is correct as of then.
---
The Dance Enthusiast Shares news from the dance world and creates conversation.
For more Dance News pieces, click here.
If you have important news to share, please send announcements or press release to info@dance-enthusiast.com!
---
The Dance Enthusiast - News, Reviews, Interviews and an Open Invitation for YOU to join the Dance Conversation.