YAGP Announces Virtual Scholarship Program for Ballerinas Worldwide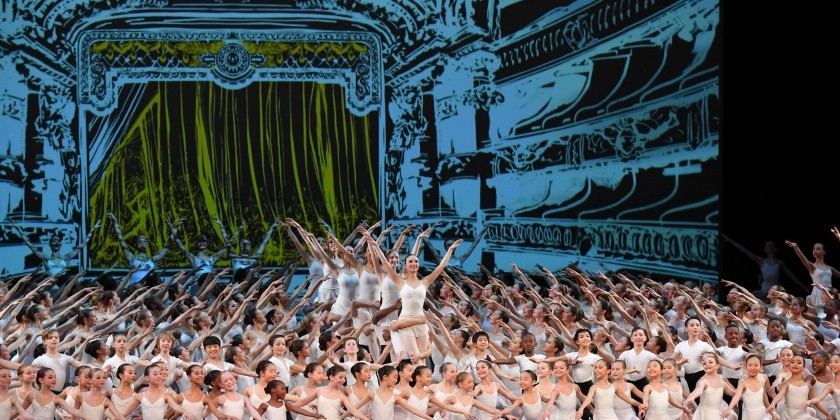 YAGP Moves Digital With Online Classes & Scholarships To Ensure The Future Of Dance
Youth America Grand Prix (YAGP) announces a new Virtual Scholarship Program. The world's largest ballet scholarship competition will continue its mission to ensure the future of dance. This past year, over 12,000 aspiring dancers – ages 9 to 19 – auditioned at YAGP semi-finals around the globe; 34 cities in 14 countries. Every dancer who placed in the top 12, Classical Category, is eligible to apply for scholarships to top dance institutions through YAGP. "For 20 years YAGP has been committed to assisting students with the next steps in their dance careers", said YAGP Founder and Artistic Director Larissa Saveliev, "and even in these challenging circumstances, we continue our mission of facilitating as many scholarships as possible."
YAGP has engaged its extensive global network of partner dance institutions, including Paris Opera Ballet School, Princess Grace Academy (Monaco), American Ballet Theatre's Jacqueline Kennedy Onassis School, and The John Cranko School of Stuttgart Ballet. A representative from each has relayed specific criteria to YAGP. Students have been given the opportunity to create a "personal profile" including videos of recent work, the school they currently attend, and results from their YAGP auditions. YAGP applicants are offered Year-Round, Short Term, and Summer Program scholarships, as well as placement opportunities, and have the ability to choose schools or companies to which they apply. As the largest global network of dance, YAGP is uniquely positioned to take information from both sides to facilitate a connection; in 2019 The New York Times touted YAGP as "Ballet's Biggest Matchmakers".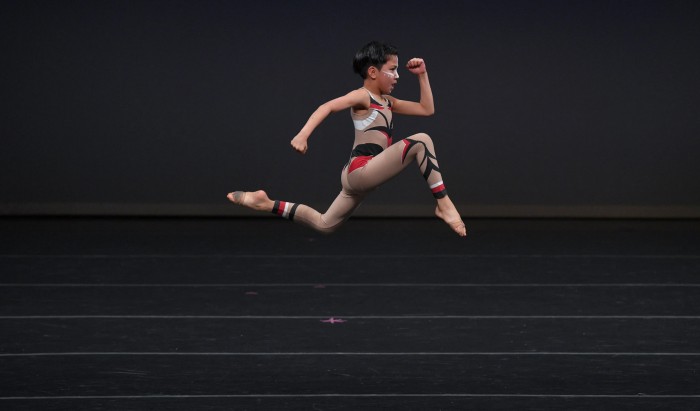 Anthony Juo, 9, competing in the finals of the Youth America Grand Prix at SUNY Purchase. Credit: VAM Productions
 
YAGP 2020 SCHOLARSHIP PRESENTING SCHOOLS AND COMPANIES:
UNITED STATES
The Ailey School (NY)
American Ballet Theatre JKO School (NY)
Ballet West Academy (UT)
Bolshoi Ballet Academy Summer Intensive (NY)
Boston Ballet School (MA)
Colorado Ballet Academy (CO)
The HARID Conservatory (FL)
The Houston Ballet Academy (TX)
Joffrey Academy of Dance (IL)
The Juilliard School (NY)
Next Generation Ballet (FL)
Orlando Ballet School (FL)
Peridance Certificate Program (NY)
The Rock School for Dance Education (PA)
San Francisco Ballet School (CA)
The Sarasota Ballet School (FL)
Tulsa Ballet (OK)
University of North Carolina School of the Arts (NC)
The Washington School of Ballet (Washington, D.C.)
INTERNATIONAL
Alberta Ballet School (CANADA)
The Australian Ballet School (AUSTRALIA)
Berlin State Ballet School (GERMANY)
Canada's National Ballet School (CANADA)
Canada's Royal Winnipeg Ballet School (CANADA)
Dutch National Ballet Academy (NETHERLANDS)
Elmhurst Ballet School (UNITED KINGDOM)
English National Ballet School (UNITED KINGDOM)
European School of Ballet (NETHERLANDS)
John Cranko School of The Stuttgart Ballet (GERMANY)
La Scala Ballet Academy (ITALY) 
New Zealand School of Dance (NEW ZEALAND)
Palucca University of Dance Dresden (GERMANY)
Paris Opera Ballet School (FRANCE)
Princess Grace Academy (MONACO)
Rosella Hightower International Dance Center (FRANCE)
The Royal Ballet School (UNITED KINGDOM)
Royal Ballet School of Antwerp (BELGIUM)
Ballet School of the Basel Theater, Switzerland (SWITZERLAND)
Ballet Academy, University of Music & Performing Arts Munich (GERMANY)
The Vienna State Opera Ballet Academy (AUSTRIA)
Zurich Dance Academy (SWITZERLAND)
YAGP online classes
YAGP has also begun offering dancers an array of free online ballet classes. YAGP is unique with its extensive global repertoire of alumni and affiliated dance professionals. Teachers include Luca Masala (Artistic Director of Monaco's Princess Grace Academy), Sasha De Sola (YAGP Alumna and Principal Dancer at San Francisco Ballet), Maria Khoreva (Mariinsky Ballet), Kathryn Morgan (Miami City Ballet), Skylar Brandt (American Ballet Theatre), Peter Stark (Boston Ballet), Oliver Matz (Zurich Dance Academy), Jason Beechey (Palucca School Dresden), and TONY-nominated Broadway performer Karine Plantadit (YAGP Judge and Emcee, former dancer with the Alvin Ailey American Dance Theater) teaching a special class on the Horton technique for ballet dancers. As the YAGP community practices social distancing, its social media channels (Instagram, Facebook, YouTube) are providing these daily classes at 12pm EST, which will remain available on each channel permanently.
YOUTH AMERICA GRAND PRIX (YAGP) is the world's largest student ballet scholarship competition, and global dance network; connecting students, teachers, schools, companies, sponsors, dancers, choreographers and audiences worldwide. Over 12,000 young dancers from more than 40 countries participate in YAGP's competition, master classes, and educational events each season. Over the past 20 years, YAGP has facilitated more than $4 Million in scholarships to the world's leading dance institutions. Over 450 YAGP alumni are currently dancing in 80 of the world's leading dance companies, including American Ballet Theatre, Dutch National Ballet, Mariinsky Ballet, New York City Ballet, Paris Opera Ballet, Stuttgart Ballet, and many more.
More information, at WWW.YAGP.ORG.
---
The Dance Enthusiast Shares news from the dance world and creates conversation.
For more Dance News pieces, click here.
If you have important news to share, please send announcements or press release to info@dance-enthusiast.com!
---
The Dance Enthusiast - News, Reviews, Interviews and an Open Invitation for YOU to join the Dance Conversation.