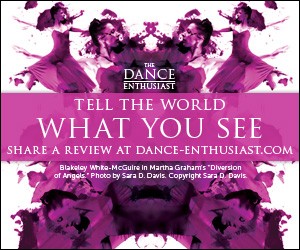 Related Features
Dance News: Yoko Shioya to Receive 2019 Bessies Presenter Award for Outstanding Curating
Congratulate Her At The 2019 Annual Bessies Presenter Gathering!
Enthusiastic congratulations to Yoko Shioya of Japan Society for being awarded the 2019 Bessies Presenter Award for Outstanding Curating! Celebrate with the arts community and honor her contributions to the entire field of dance and performance. There will be drinks, nibbles, and a much needed chance to relax and enjoy with your colleagues and friends at this invaluable annual gathering. The evening is free and open to all. More details below.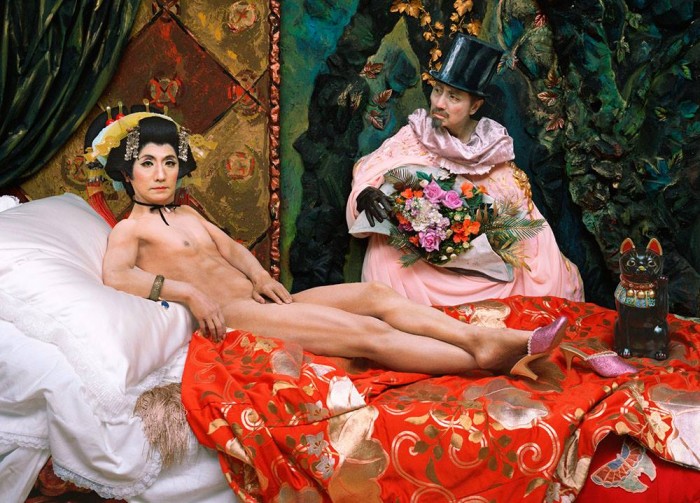 From Japan Society's exhibition YASUMASA MORIMURA: EGO OBSCURA, October 12, 2018 - January 13, 2019. "Une Moderne Olympia, 2018." Courtesy of the artist and Luhring Augustine, New York. © Yasumasa Morimura.
Yoko Shioya became Artistic Director of Japan Society in 2006, overseeing JS's Performing Arts and Film departments. Since assuming the position of Director of Performing Arts in 2003, she has enlarged the scale and number of commissions for the creation of new works related to Japanese culture by non-Japanese artists, and increased the number of tours of Society-produced works throughout North America. Shioya also launched new initiatives, including co-producing commissioned work by international artists with presenting organizations in Japan, presenting works from East Asian countries, and establishing artists' residency projects in New York City. Known in Japan as a writer/researcher on the public and private arts support systems in the U.S. and Japan, Shioya has been invited to speak at numerous symposia, lectures, and TV programs presented by the Agency for Cultural Affairs of the Japanese government, Keidanren, the Academy of Cultural Economics and the Japan Council of Performers' Organizations, among others. She has been a regular contributor to arts columns on performing arts and exhibitions for the Asahi newspaper, and has served as a committee member and selection panelist for numerous programs, including The Bessie Awards, Rolex Mentor and Protege International Program, and the Toyota Choreography Awards. Shioya holds BAs in musicology and dance history from Tokyo National University of the Arts.
Bessies Presenter Gathering
Date: Sun, January 6, 2019
Time: 5-7pm
Venue: 47 Great Jones St, New York, NY 10012
Eventbrite link
---
The Dance Enthusiast Shares News From The Dance World And Creates Conversation!
For more FROM THE PRESS pieces, click here.
If you have important news to share, please send an announcement or press release to info@dance-enthusiast.com!