Apply For The 31st Performance Mix Festival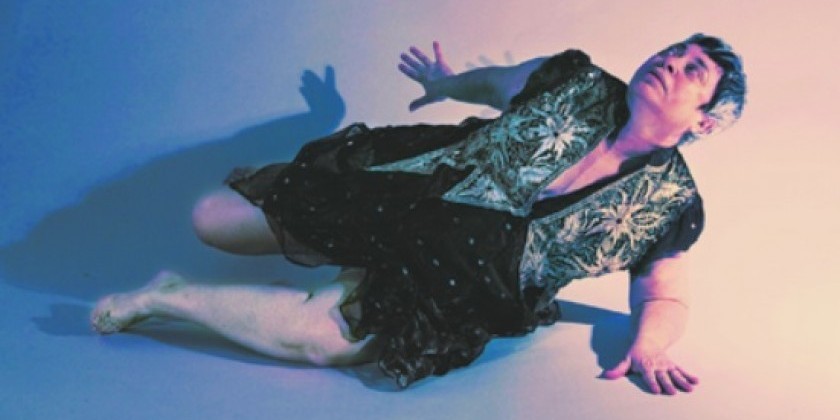 The first Performance Mix Festival took place in 1986 at Henry Street Settlement and from 1988-2012 found a home at Dia Center for the Arts and Joyce SoHo. Since the closing of Joyce SoHo the Festival has been nomadic and has been presented at many venues in Lower Manhattan including Dixon Place, HERE and The Flea. In 2017 the Festival will be presented at the new Flea complex in Tribeca. New Dance Alliance's Performance Mix Festival presents the work of over 30 artists annually in contexts ranging from traditional theater performances to site-specific installations to open-rehearsals to video screenings to artist talks. The Performance Mix Festival offers a wide range of avenues for audiences to engage in new explorations in dance, music, video and interdisciplinary performance by emerging and mid-career choreographers.
The first Performance Mix Festival (1986) was groundbreaking in that it was the only festival at that time exclusively dedicated to performance art in lower Manhattan. Its continuing success is testimony to its vital necessity in New York's cultural community. In 2016, NDA celebrated the 30th anniversary of the Performance Mix Festival. The New York arts community honored NDA's Director Karen Bernard with a BAX10 Award for the founding and development of the Performance Mix Festival. The award acknowledges her distinct achievements, "providing emerging artists with the ingredients to continue to develop work and launch the next phase of their career, giving them the resources, exposure, and confidence they need to go forth with their individual goals."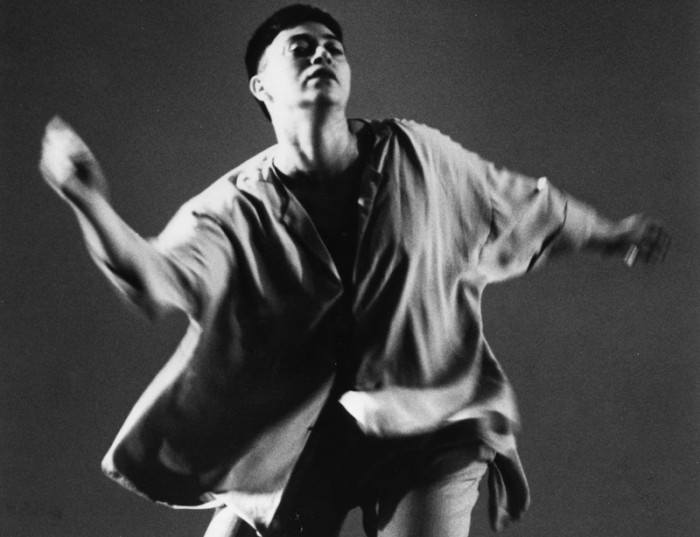 Karen Bernard in Footsteps on the... (1992). Photo: Carolina Kroon
Read our interview with Founder Karen Bernard on taking the Festival back to its beginnings.
Words of wisdom from a few artists who participated in the previous Performance Mix Festival (June 6-11, 2016):
 
Jil Guyon. Photo: Valerie Barnes.
...it's an interesting challenge for me to work with a movement vocabulary I wouldn't otherwise explore, and to bring to the surface contradictory aspects within myself.

— Multidisciplinary artist Jil Guyon
Roxane Butterfly; Photo by Fred Fogherty
I really appreciate the efforts made on bringing such diverse forms of dance together in a privileged environment (small theaters) where the connection with the other artists and the audience is so intimate. I think we need more of that.

— Underground tap icon Roxanne Butterfly
Arthur Avilés; Photo by Francis Giacobetti.
I had no idea what I wanted to do, yet I decided to do whatever came to me. I wanted to take my body to the hilt of it's powers…

— Arthur Avilés - Former Bill T. Jones/Arnie Zane dancer, choreographer and co-founder of BAAD! (Bronx Academy of Arts and Dance)
---
Applications are now being accepted for Performance Mix Festival 2017!

The Performance Mix Festival presents physically based experimental performance, as well as video works. We program works up to 15 minutes for one evening, but we will consider  longer works, as well as multiple performances. Artists receive a fee, complimentary video documentation, and rehearsal space. The 31st Annual Performance Mix Festival will be held in spring 2017 (dates and venue TBA).
Find out more HERE.