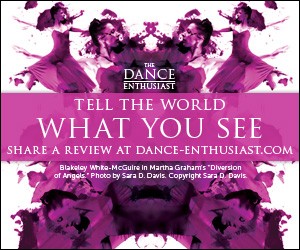 Related Features
Dance News: Complexions Contemporary Ballet and Pennsylvania Ballet Expand...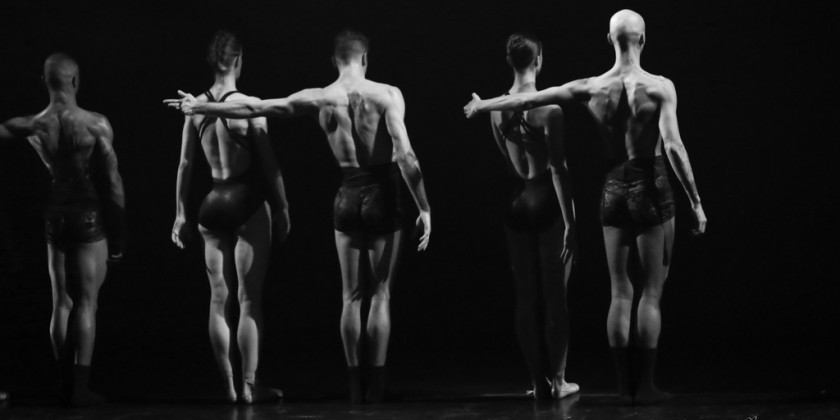 New Cities, New Dancers, New Ballet Masters = Great News for Dance
Complexions Contemporary Ballet Expands to Atlanta
Pennsylvania Ballet Welcomes Ballet Masters: Kyra Nichols and Charles Askegard and new dancers for the 2015-2016 Season 
---
Complexions Contemporary Ballet celebrates the kick off of the company's 21st season with the roll out of the first phase of the BEYOND 20 campaign, a strategic long term plan for the company's growth on a national scale. As part of this plan, Complexions is proud to announce its expansion outside of its home in New York City with the opening of a new office in Atlanta to bring its unique form of multicultural inspired dance to broader audiences nationwide. In commemoration of its new presence in Atlanta, the company will also launch its inaugural season at Gwinnett's Infinite Energy Theater from October 8-10 as the first of many shows all across the country during its upcoming 2015-2016 season.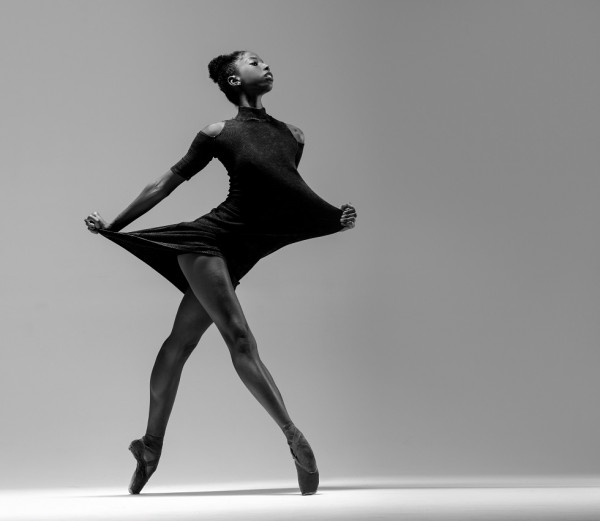 Dancer: Ashley Mayeux. Photographer: Rachel Neville
"We are ecstatic to expand our operations from New York City to the Atlanta market and look forward to it being a permanent home for our distinctive brand of contemporary ballet. It is our hope to become a force within the dynamic artistic fabric of the region and to share our level of creative excellence with the local community." said Desmond Richardson, Co-Founder and Co-Artistic Director of Complexions Contemporary Ballet.
"Atlanta is a perfect location for Complexions to expand its brand because of the city's growing performing arts scene. As a company, Complexions is known for pushing the boundaries and with the ardent support of Atlanta philanthropist and board member Su Longman and Tony Conway, we were able to support our mission of bringing our distinctive vision of dance to new audiences." said Dwight Rhoden, Co-Founder, Co-Artistic Director and Choreographer of Complexions Contemporary Ballet.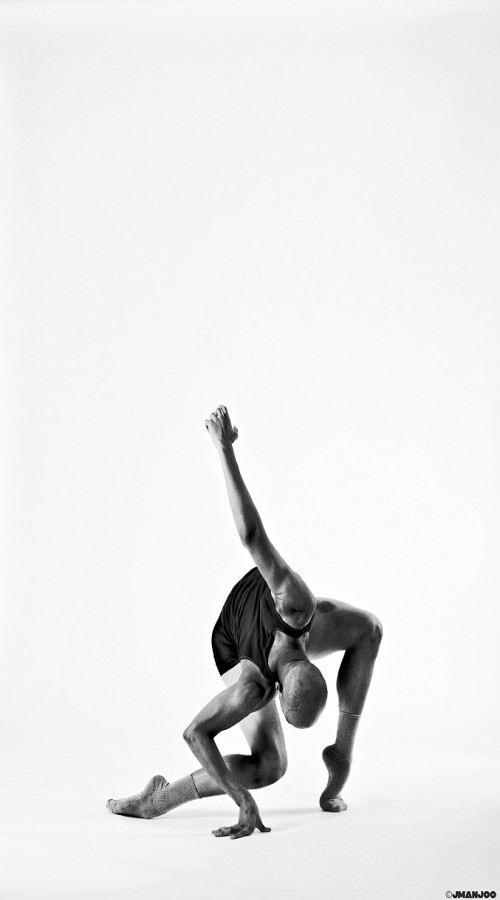 Dancer: Tercell Waters. Photographer: JManJoo
On a program consisting of four premieres, Complexions continues to lead the way with its unprecedented approach to contemporary ballet. For its inaugural season in Atlanta, the company will premiere STRUM, a world premiere set to the famous songs of Metallica; AND SO IT IS… a work about unrequited love set to Johann Sebastian Bach's Chromatic Fantasy and Fugue, and Partita #2 - Chaconne; CRYIN' TO CRY OUT an excerpt inspired by the legendary voice and lyrics of famed Jazz singer Jimmy Scott;and the debut of the company's Icon Series, an annual new piece dedicated to the artists that continually inspire Complexions. This season, the company pays tribute to Dr. Maya Angelou in a new work, IMPRINT/MAYA featuring a solo performance by Complexions' own Desmond Richardson. In addition to these new works the company will also include various pieces from the company's 20-year history, including INNERVISIONS, a suite featuring the music of Stevie Wonder. To view the event listing, click here.
---
Pennsylvania Ballet and Artistic Director Angel Corella are pleased to announce that Charles Askegard, former Principal Dancer at New York City Ballet and American Ballet Theater, will be joining the Company as Ballet Master. Kyra Nichols, former New York City Ballet Principal Dancer, will also expand her role by becoming a Ballet Master.
Charles Askegard, newly recruited Ballet Master for Pennsylvania Ballet.
"I'm pleased to have Charles Askegard bring his wealth of knowledge and perspective to our artistic team," said Angel Corella, Pennsylvania Ballet Artistic Director. "As I work to diversify the programs while honoring the Balanchine tradition of the Company, Charles is the perfect fit. He has danced a variety of styles in his career, from modern to the Company's beloved Balanchine works."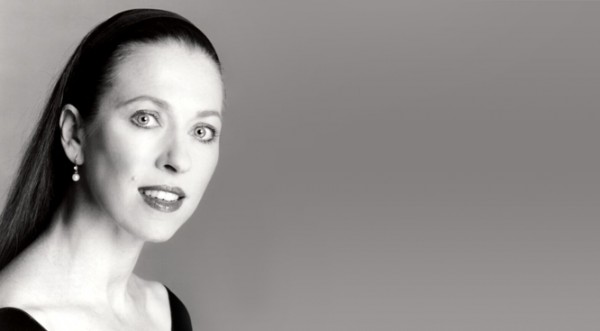 Kyra Nichols, newly recruited Ballet Master for Pennsylvania Ballet.
Kyra Nichols began her professional career performing with Alan Howard's San Francisco based Pacific Ballet before moving to New York where she became an apprentice at NYCB in 1974 and quickly became a member of the corps de ballet.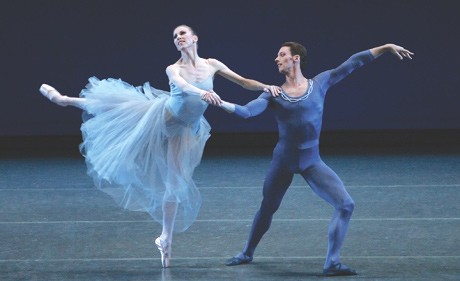 Kyra Nichols and Philip Neal in George Balanchine's Serenade.
photo by Paul Kolnik
In 1979, George Balanchine promoted her to the rank of Principal Dancer. Her early years in the company were enlivened by the presence of George Balanchine and Jerome Robbins, both of whom were choreographing on the Company. Kyra Nichols danced numerous leading roles in the Company repertory, ranging from pyrotechnic displays of bravura skill in ballets such as Tchaikovsky Piano Concerto Number 2 and Stars and Stripes to more lyrical and dramatic roles such those in Liebeslieder Walzer and Robert Schumann's Davidsbundlertanze.
In addition, five new dancers - Nicolai Gorodiskii, Ana Calderon, Marjorie Feiring and Kathryn Manger - have joined the Company for the 2015-2016 Season. Nicolai Gorodiskii will join the company as a Soloist, Ana Calderon will become a member of the Corps de Ballet, and Aaron Anker, Marjorie Feiring and Kathryn Manger join as apprentices. The dancers will bring their diverse backgrounds and talent to Pennsylvania Ballet's ever-growing repertoire.
Nicolai Gorodiskii, new soloist for Pennsylvania Ballet.

"I'm excited to see what our new dancers will bring to the Company," said Angel Corella, Pennsylvania Ballet Artistic Director. "Both Nicolai Gorodiskii and Ana Calderon have  impressive professional international dance experience that will further diversify the culture, style and technique of the Company."

For more information, visit Pennsylvania Ballet's website to read the full Press Release.