Jacob's Pillow Dance Hosts First Ever Inside/Out: Chance to Dance Contest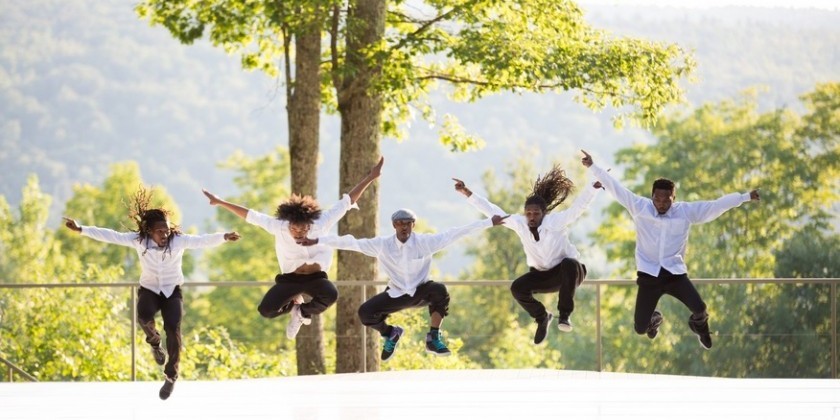 Online Contest Allows Viewers To Vote for Dance Companies to Perform at the Pillow in July
Jacob's Pillow Dance Festival invites artists of all styles to participate in the first ever Inside/Out: Chance to Dance viewers' choice contest. An exciting opportunity to perform on the Pillow's iconic outdoor stage, the Chance to Dance contest is a viewer-selected online competition that allows the public, peers, and fans of artists to vote on their inclusion in the Inside/Out Performance Series for Festival 2017. Submissions to the contest will be accepted from February 6-20, 2017; voting is open to the public on PillowTV, the Jacob's Pillow YouTube channel, from February 21-26. Winners will be announced on Tuesday, March 7 and will perform on July 21, 2017 as a part of Jacob's Pillow Dance Festival's 85th Anniversary Season. Video submissions must be no more than three minutes in length. Content of submissions must be family friendly, and suitable for the outdoor setting.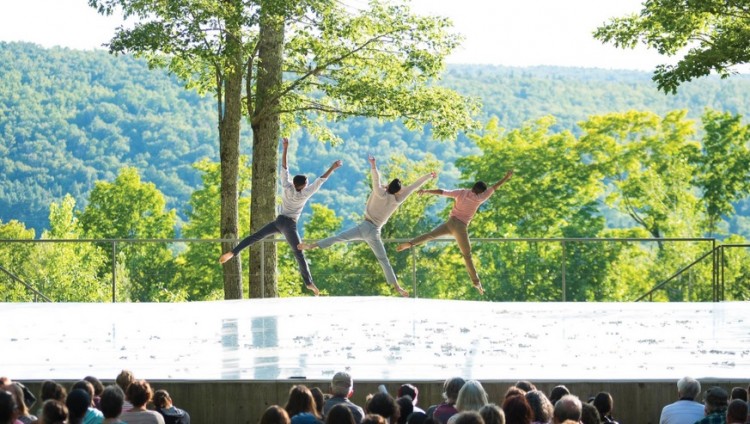 Photo Credit: Jacob's Pillow.
Inside/Out performances occur every Wednesday, Thursday, Friday, and Saturday from 6:15-7pm throughout the annual Festival. Performances take place at the Marcia & Seymour Simon Performance Space on the outdoor Henry J. Leir Stage, a setting that is described by The New Yorker as "a breathtaking outdoor stage overlooking the lush Berkshire hills." An essential part of the Pillow's mission and beloved tradition, Inside/Out is free and open to the public, featuring dance styles ranging from classical ballet and hip-hop to tap and folkloric dance. It is a venue geared especially toward educating audiences about dance in a casual outdoor setting, and giving the opportunity to all people, regardless of their financial means, to experience dance.
The Inside/Out Performance Series includes both new and established dance companies in a variety of genres from across the United States. The highly-selective series receives hundreds of applications each year, offering approximately 30 positions to artists. During Festival 2016, Inside/Out performances included tap, swing, and lindy-hop fusion company Caleb Teicher & Dancers; Gaga-based artist Danielle Agami's Ate9 dANCEcOMPANY; traditional Indian dance artist Preeti Vasudevan & Thresh Performing Arts; Utah-based ballet ensemble Christopher Ruud & The Stars of Ballet West; the folkloric Voloshky Ukrainian Dance Ensemble; and a lecture demonstration by Urban Bush Women, among many others.
---
The Dance Enthusiast Shares News From The Dance World And Creates Conversation
If you have important news -- relevant to the dance community -- to share, please send an announcement or press release to info@dance-enthusiast.com!