Related Features
Contribute
Your support helps us cover dance in New York City and beyond! Donate now.
A Day in The Life of Dance-Kun Yang Lin/Dancers Officially Open Their New Home - Chi Movement Arts Center, Philadelphia, PA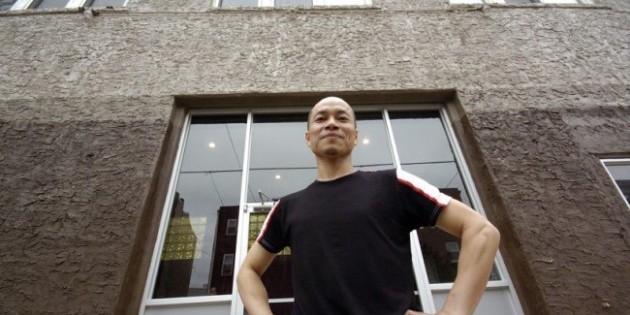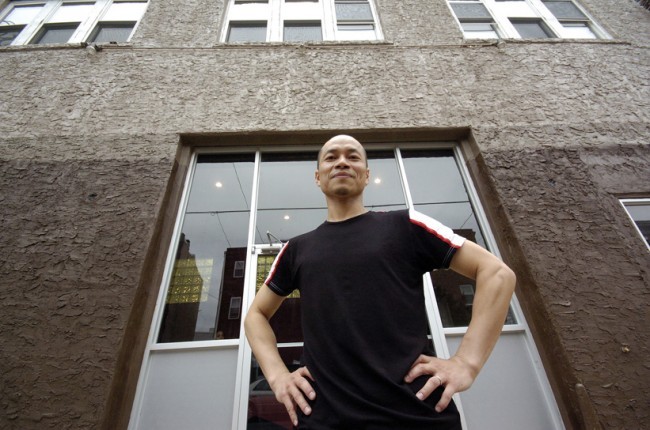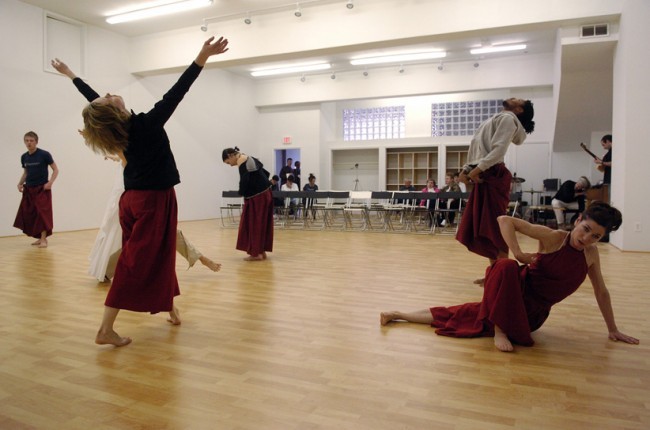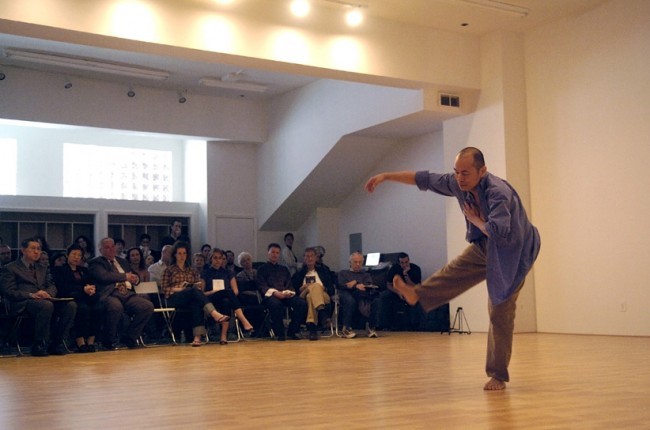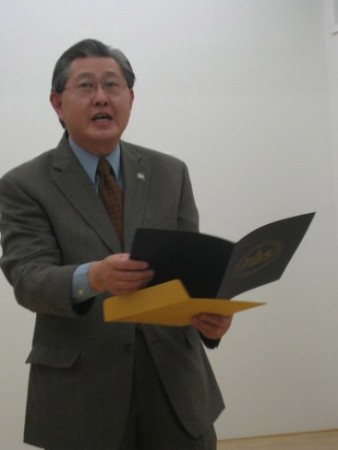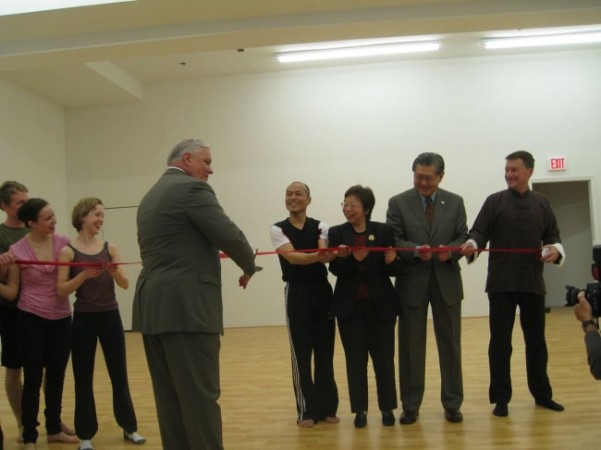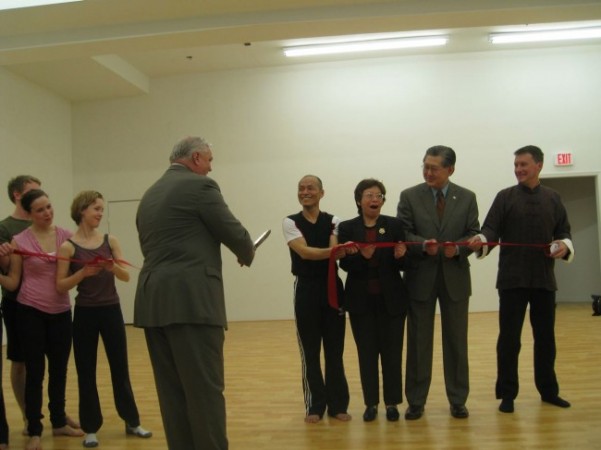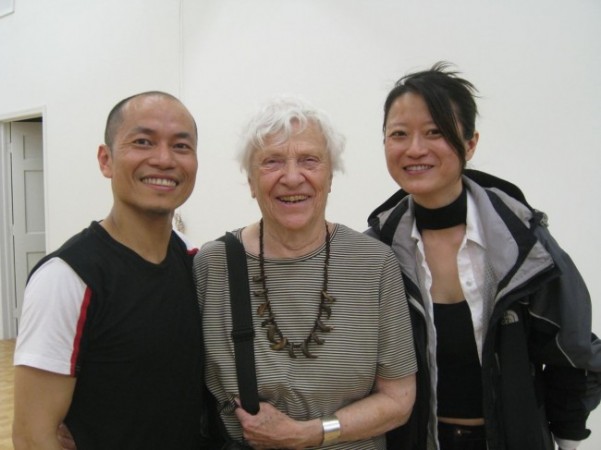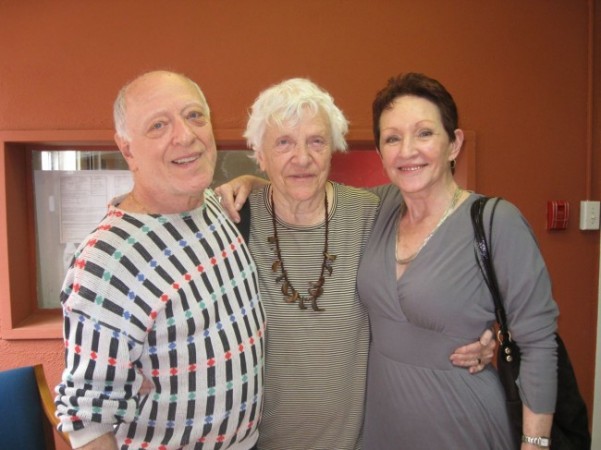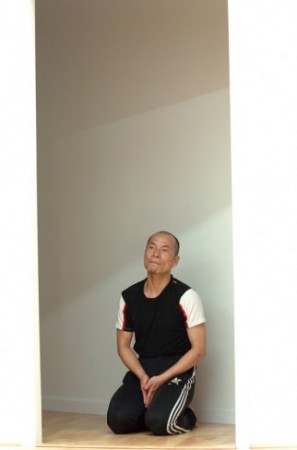 Photos Mike Apice, courtesy of Mike Apice
Story Christine Jowers, The Dance Enthusiast
---
Kun-Yang Lin, dancer, choreographer, teacher and coach, has spent his artistic life offering people a home in his work, giving them the breathing space needed to grow as artists.

When he was a child in Taiwan he directed his three sisters in performances in their shared bedroom. At twelve years of age he created an all male dance ensemble to perform in his native village, Hsin Chu. When he arrived in New York City in 1994, he found a home with such classic American companies as The Mary Anthony Dance Theater, Martha Graham, Anna Sokolow, and Jennifer Muller/The Works, all the while creating a home for dancers in his classes and choreographic creations.

KYL/Dancers, born in 2002,was almost immediately recognized for its "deeply spiritual, remarkable" (Dance Magazine) work. In addition to his company choreography, Lin continued to juggle requests to choreograph work for artists outside his group. He has traveled the world to teach and create dances. From Taiwan to London, from Singapore to Vienna, from Mexico City to Michigan, Lin is in demand.

Lin brings ease and joy to the study of technique and choreography by teaching his dancers to be aware of the relationship of breath to movement. The body can sing dynamically if one is tuned into the rhythms that breath can create. Of course the first thing to slip away from a dancer (or anyone, for that matter) when they are harried at work, is a healthy use of breath. Constant attention is required for the body to remember its music.

A devoted gardener, Lin tends to his dancer's artistry in the studio. He will ask questions in order to discover how to better deliver his message, or he will simply listen. His lack of Premiere Danseur ego is disarming. He is all about the work – teaching others to become the spirit of the dance (as he does) and give their best effort. This attitude has built him a loyal following of students, artists, and audience members.

In 2003, Lin was offered a post as Assistant Professor of Dance at Temple University in Philadelphia – an amazing opportunity to work consistently with eager students, and have a salaried position in modern dance. There was great cause for joy, yet a tinge of panic struck. How could he maintain the New York based KYL/Dancers?

The Chinatown Bus from Philly to New York City came in very handy. It provided a great, cheap way for Lin and his New York dancers to shuttle back and forth to work with each other. Still, it was trying. The dancers labored alone during the week, and then on Sunday the company would get together with Lin for an epic rehearsal. While the company was fortunate to have a consistent, donated, rehearsal venue at Radu Physical Culture on West 55th street, the pace was frantic. It became clear that the company needed more quality time together – they needed a home.

As fate would have it, last April, Lin and life partner/Executive Director, Ken Metzner, were strolling around South Philly when they happened upon an abandoned warehouse for sale. It was located in a non-artsy neighborhood best known for cheese-steaks. It was too expensive. It needed lots of work... It was perfect. The bustling Italian market location reminded Lin of the busy streets in his homeland.

A year later – after some haggling on the price, dealing with neighborhood zoning, obtaining permits, and renovating – the 3,000 square foot warehouse at 1316 South 9th Street has become Chi Movement Arts Center. (Chi is Mandarin for "breath" or "vital life source").

At last, Kun Yang Lin, an artist who helps artists feel safe at home in his work, has found a home that he can breathe in.
---
Footnotes:

"The mission of Kun Yang Lin/Dancers is to draw upon our unique Asian American perspective to create work that transcends cultural boundaries and enriches our community. Chi, Mandarin for 'breath' or 'vital life source', is at the core of our artistry and educational activities. Chi Movement Arts Center, the home of Kun-Yang Lin/Dancers, is the centerpiece of our mission- a place of learning, exploration, growth, artistic excellence and vitality."

For more information about Chi Movement Arts Center or Kun-Yang Lin/Dancers www.kunyanglin.org