A Day in the Life of elements - Keigwin+Co Prepare for Joyce Premiere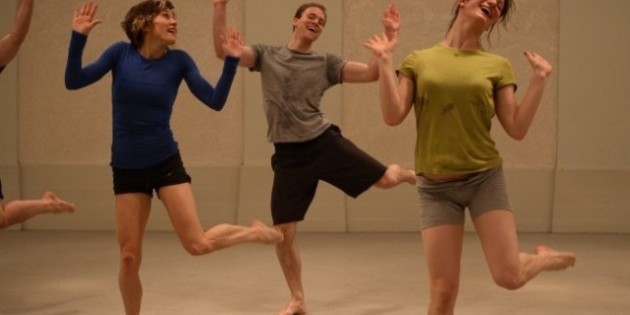 4 Shows - July 28th at 7:30 pm
July 30 th at 2 pm Family Matinee and 7:30 pm
August 1st at 8pm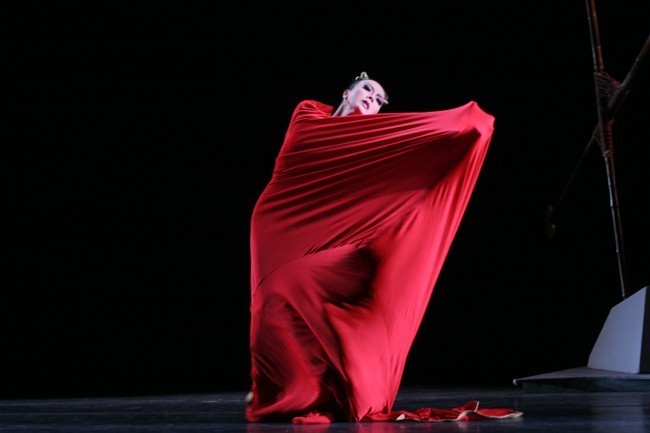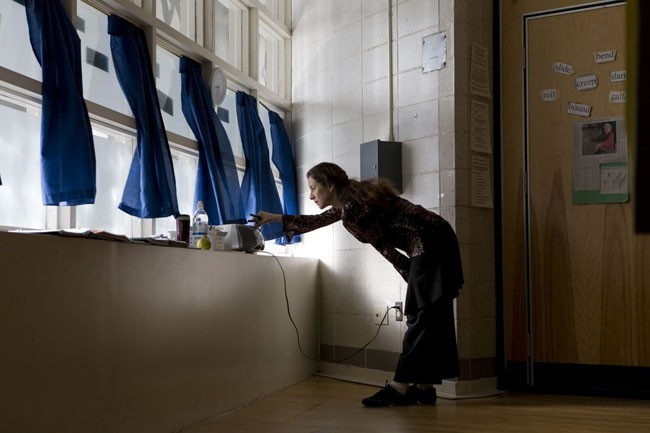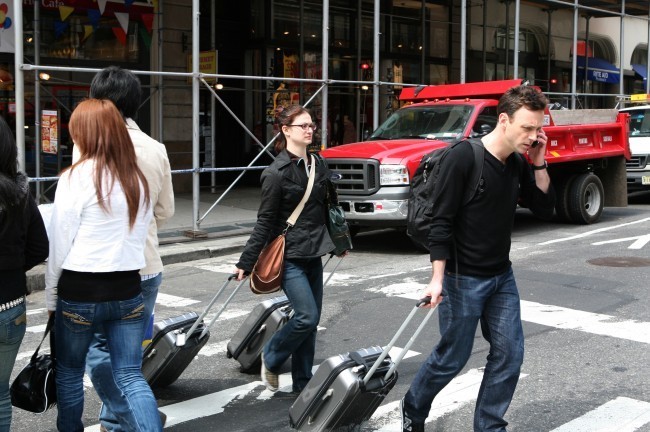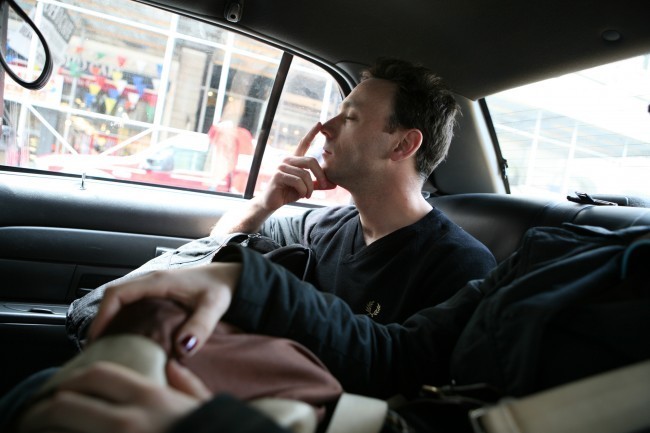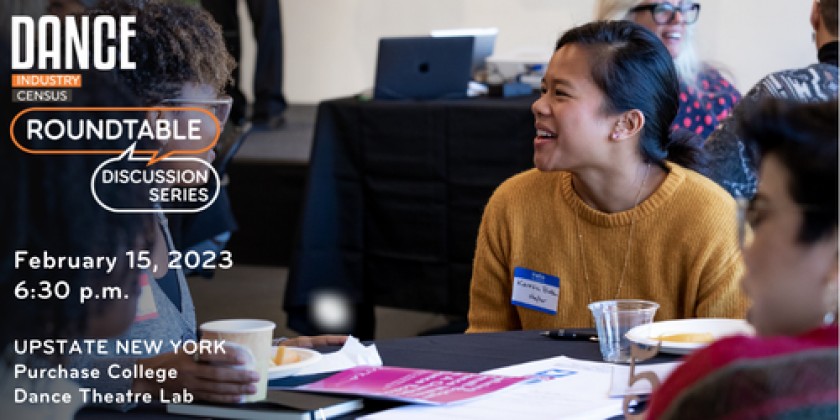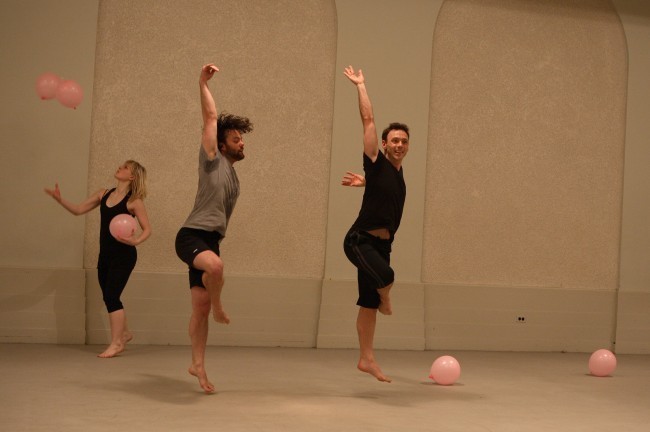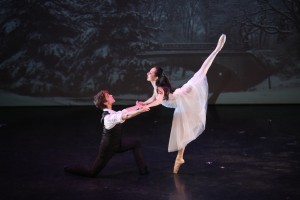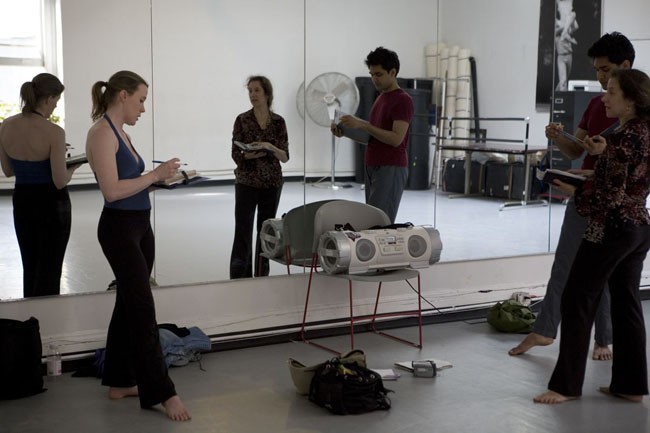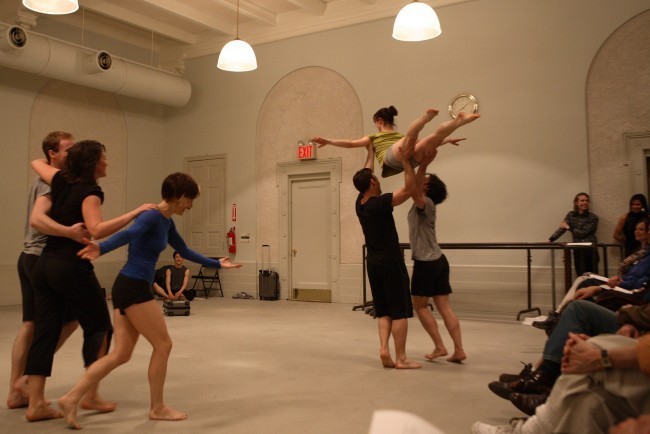 Photography Briana Blasko
Story Christine Jowers, The Dance Enthusiast
---
"...there is something that dancers know intuitively about what should happen next... Dancers know best, and it is just about listening..."
I first met Larry Keigwin, as a weary sweaty figure attempting to load this cumbersome funky old mattress on to a crowded elevator at New York University's Tisch Dance Theater. Doggedly focused on getting that "mother" into a van waiting below, and determined to avoid a parking ticket, Keigwin didn't have a moment for chitchat.

The mattress was, you see, the third character in a dance about love that he and his Associate Artistic Director Nicole Wolcott had performed moments before. Dressed as a groom and bride, the two approached their "marriage bed" with anticipation, abandon, sexy mischievousness and a jumble of athletic movement peppered with wry stillness that raised chuckles and an occasional hoot in the audience. P.S. This a rare occurrence and a great relief in a contemporary dance showcase.

I remember rambling a bit about the dance " ...how refreshing... etc," when a huge cloud of floating debris from the aforementioned bedding wafted into my eyes and nostrils sending us into fits of sneezing.

So much for the glamour of the theater.

Now some years later, Keigwin, a more established and critically lauded choreographer, has been awarded numerous commissions - among them from New York City Ballet's Choreographic Institute and The Martha Graham Company. He has also celebrated five years of work with his own group KIEGWIN +COMPANY, performing at such prestigious venues as the American Dance Festival, Jacob's Pillow, The Skirball Center, and Lincoln Center Out of Doors. Funny thing is, this guy still lugs around his own props. And that's not all, in addition to his powerfully articulate dancing and his engaging choreography work, Keigwin puts in daily office hours, buys paper goods and other supplies, plans company events, writes grants, designs invitations, devises budgets, approves press releases, and works as coach and motivational speaker to his dancers and board members, all while conducting business on the phone as he travels. (If I find out he cooks too I am going to adopt him.)

Keigwin points out that most artistic directors in New York have these thanklessly full job descriptions. But how does he make it look so easy, I wonder?

Briana Blasko, The Dance Enthusiast photographer, and I hung out with Keigwin + Company for a full day of multi-tasking fun, as the company rehearsed what will be the premiere of their first evening-length work elements for the Joyce Theater. We discovered one of the keys to Keigwin is his ability to engage people in creative fun whatever the scenario. He has this "let's get together and play attitude" that makes all feel welcome and willing to participate. It is a magical delightful gift and it serves him well on and off-stage.
---
The Evolution of elements

* elements will turn our worlds' basic building blocks (Earth, Fire, Water, and Air) on their ear, agitated by the energetic antics of Larry Keigwin and his gifted band of dancing collaborators. Originally conceived as an ode to the East River with an electronic music score, Keigwin discovered upon getting into the studio that the piece had to be "more". So, he created four distinct suites with a variety of temperatures in movement and music that he loves from –Mozart to Eartha Kitt, from Devo's "Whip It" to Perry Como's "Catch A Falling Star and Put It in Your Pocket." Keigwin also made sure to ask Liz Prince, the inventive costuming wizard, to lend her flair the project.

What is Keigwin enthusiastic about? He is happiest being creative and collaborative. How does he feel about dancing in some parts while not performing in others? "Being outside the dancing, watching, I am spending more time with spatial things...I love it. (But) dancing in it is also fun...there is something that dancers know intuitively about what should happen next...dancers know best, and it is just about listening..."
---
KEIGWIN + COMPANY
The Joyce Theater, 175 Eighth Avenue (at 19th Street), NYC
Monday, July 28 at 7:30pm*; Wednesday, July 30 at 7:30pm; Friday, August 1 at 8pm; and Fun and Fabulous Family Matinee on Wednesday, July 30 at 2pm
* Opening Night July 28 – for Benefit Party Tickets (50), call Jackie Royce at 646-250-0318.
Some brief partial female nudity. Matinee appropriate for all ages.

Tickets: 4, 6 (Joyce Members), 5 (Students and Seniors)
JoyceCharge: 212-242-0800
www.joyce.org