Abdiel Jacobsen and Kristine Bendul on Gender-Neutral Hustle and Competitive Ballroom Dancing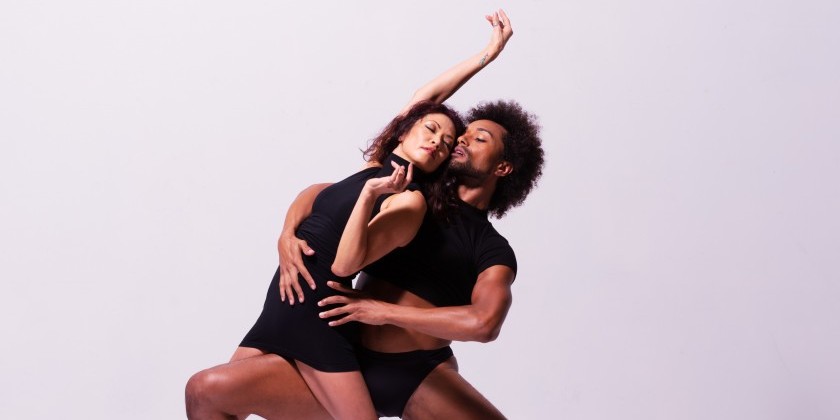 It's been said that Ginger Rogers did everything Fred Astaire did . . . but backward and in heels. Although that quip originated in a 1982 Frank and Ernest cartoon by Bob Thaves, the sentiment can resonate just as much today as it did yesterday.
Kristine Bendul and Abdiel Jacobsen have decided it's time to retire that old chestnut permanently. Jacobsen, a former principal with the Martha Graham Dance Company, and Bendul, a Broadway performer and choreographer, have teamed up to compete in professional ballroom dancing as a gender-neutral couple. They, clad in high heels, organically switch between leading and following several times within a dance. "The future is fluid," Jacobsen says.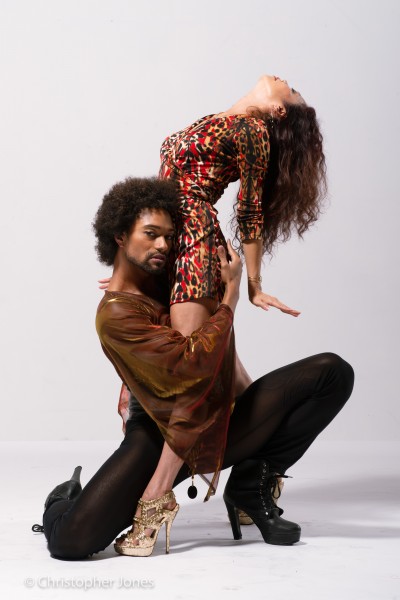 Kristine Bendul and Abdiel Jacobsen; Photo by Christopher Jones
Bendul and Jacobsen met dancing hustle. Although hustle exists in popular imagination as a cheesy celebration of bad '70s fashion and finger-pointing excess, the reality is more nuanced. First, the dance — with its slick, multi-rotational steps — is hard, requiring knowledge of musical phrasing and syncopated rhythms. Second and more important, the '70s dance floor served as a progressive town square. People of every color, sexuality, and gender identification came to express themselves through movement.
But then AIDS, new wave music, and Reaganomics came along. Bendul says, "When the disco era ended, hustle went underground. Now, television shows like Dancing with the Stars and So You Think You Can Dance make a mockery of it." Jacobsen and Bendul united to bring back not just the hustle, but the values it embodies. Since July, they've been doing just this by teaching a gender-neutral class at Gibney.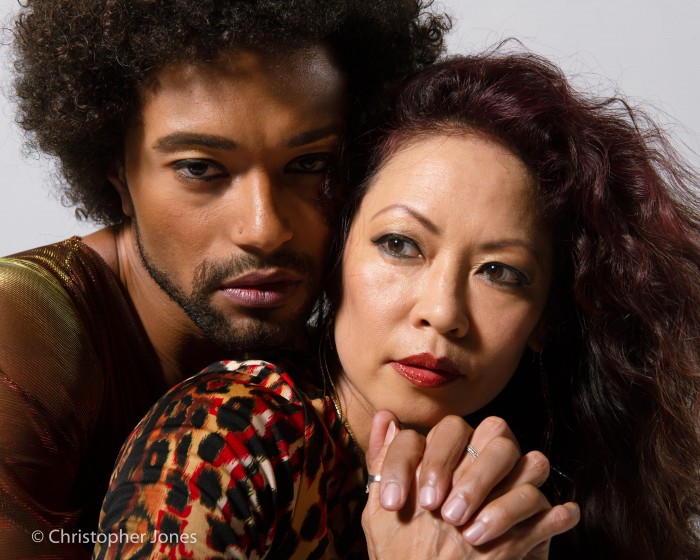 Kristine Bendul and Abdiel Jacobsen; Photo by Christopher Jones
Ballroom dancing is in an evolution of its own with a new ruling that allows same-sex couples to compete in NDCA-sanctioned events. While this is a big step forward for an innately conservative discipline, the two see an opportunity for it to become even more all-embracing. Jacobsen says, "Hustle fosters gender fluidity, gender equality, diversity, expression, and inclusiveness. We want to take that heritage, which is an American heritage, and integrate it with ballroom."
They will compete in two divisions: Showdance and American Rhythm. For the former, these newly crowned Disco America champions will perform their gender-neutral hustle. As for the latter, they have their work cut out for them. Bendul says, "We know what we're up against, how rigid the ballroom community can be."
Jacobsen and Bendul have a deep respect for the art and sport of ballroom dancing. Although competitive dancing is expensive, they plan to participate at the highest level. To that end, they have engaged Emmanuel Pierre-Antoine, a former United States and World American Rhythm champion, to help them create the five routines they'll need for competition: Cha Cha, Rumba, East Coast Swing, Bolero, and Mambo. Pierre-Antoine says, "It is a new conception, a new way of seeing dancing, as not male/female, as not man/woman, but as pure energy. We need this in the world."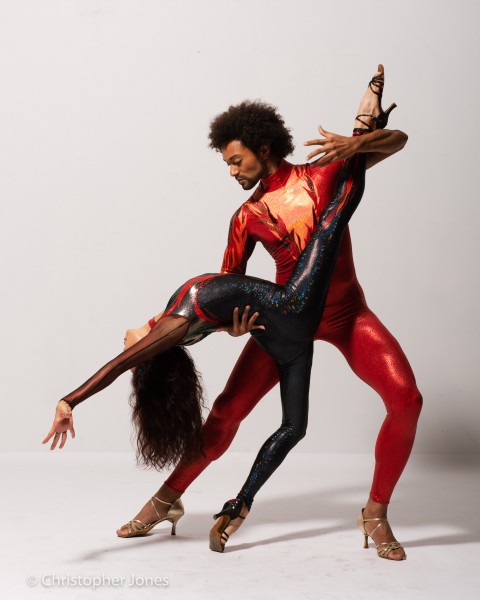 Kristine Bendul and Abdiel Jacobsen; Photo by Christopher Jones
Ballroom dancing can have an inflexible, entrenched view of gender performance, which Bendul and Jacobsen want to challenge. "We are not trying to dance gender. We are trying to dance expression, and expression transcends gender," Jacobsen says. Their objective is to present an authentic narrative that still reflects the essence of the dance. Bendul explains, "In a romantic dance like Rumba, we can express sensuality and passion without making it about gender."
Their costuming choices will display this ethos. Forget the traditional bedazzled dress for the woman and shirt/pants combo (usually in black) for the man. Instead, they'll both wear bodysuits with Jacobsen in color and Bendul in black. They're still figuring out whose back to which the number will be pinned, so stay tuned.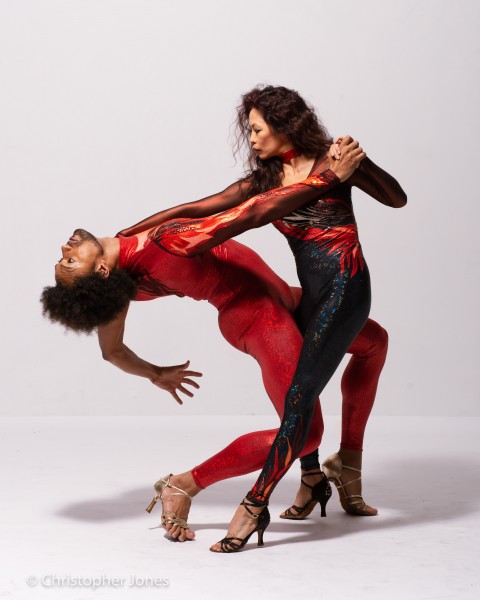 Kristine Bendul and Abdiel Jacobsen; Photo by Christopher Jones
Winning might be the aim of most couples, but it's not theirs. "Our goal is not to win. We're not trying to gain acceptance, nor are we trying to be disrespectful," Jacobsen explains. Instead, they're honoring the world in which we live. "Dance is a reflection of the socio-political climate today," Bendul says. What excites them most is how gender-neutrality can be applied to virtually any dance style. "This concept is universal and can be translated to any form and expression," Jacobsen says.
Jacobsen and Bendul stand out in other ways beyond their gender-neutral dancing. He is six-foot-one while, as she puts it, "I wish I were five-foot-four." Bendul, who just this September learned a Rumba box, is forty-six, an age at which most professional competitors have retired. Furthermore, they say, "We're both people of color, and we're coming together to dance" — rare in an arena that is predominantly white. 
But they believe these are exactly the reasons why it's critical that they do this — and that they do it now. "Nobody is ready for the revolution," Jacobsen says. "But we are the revolution."
---
---
The Dance Enthusiast's DAY IN THE LIFE covers the stories behind dance/performance and creates conversation. For more behind-the-scenes stories from NYC and beyond, click here.
---
The Dance Enthusiast - News, Reviews, Interviews and an Open Invitation for YOU to join the Dance Conversation.