Related Features
Contribute
Your support helps us cover dance in New York City and beyond! Donate now.
Any Resemblance Premieres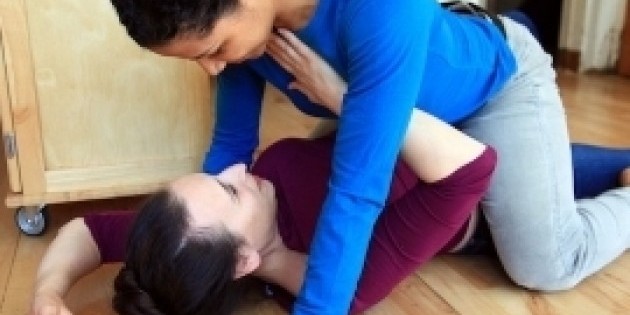 Any Resemblance
Now Online and at the La MaMa Moves! 2013 Festival
Performed byJen Abrams, Maria Bauman, Asta Hansen, Jordan Thomas
Devised by Jen Abrams, in collaboration with Maria Bauman, Lindsay Comstock, Syreeta Mc Fadden and Matt Tennie
Video by Matt Tennie
Social Media Content: Jen Abrams, Maria Bauman, Barbara Bickart, Tara Betts
---

Last October, The Dance Enthusiast's Trina Mannino took in a preview of Jen Abrams' interactive, work-in-progress Any Resemblance. The performance, held in the creator's own Brooklyn home, centered on Maddy (Maria Bauman) and Audrey (Abrams), a same-sex, interracial married couple trying to get pregnant. Since then, Abrams has given birth to daughter Edie (Edith Winifred) with her wife Katherine, and today, the adventures of Maddy and Audrey are "live" on the web. Additionally, Abram's companion live performance piece is being featured at the La MaMa Moves! 2013 Festival through June 29. "It's really important to me and has been for a long time to put queer people in my work as a normative, not to point to 'queerness' in particular," says Abrams. She believes soon-to-be parents share many of the same concerns whether they are queer or straight.

And how has Abrams' life changed after becoming a new mom?

"I've always been pretty happy with my life, but I had no idea how much better it could get," says Abrams. "It's also exhausting. Sleep is a distant memory. And stressful in a way I haven't experienced before, especially trying to make work."

When asked if the choreographer/performer/mother/activist has any advice for new parents, she says, "Advice? Oh god, I wouldn't presume. I guess I would say, get comfortable with being out of control. There's some pretty good material to work with there if you can handle it."

Click HERE to read our earlier article on the beginnings of Any Resemblance.
A new episode is performed each week in project creator Jen Abrams' kitchen in Prospect Heights, Brooklyn. In between, the characters post to their blogs, vlogs and Facebook profiles in real time.
You can follow Audrey and Maddy by friending them, or by looking at their public timelines (search for Audrey Rosenthal and Madeline James). You can also follow the project by subscribing at
www.anyresemblance.org
.
Click
HERE
for ticket information.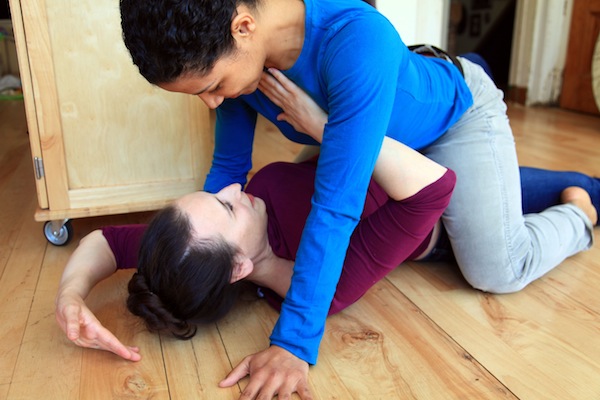 Jen Abrams and Maria Bauman; Photo Lindsay Comstock
Maria Bauman; Photo Lindsay Comstock
Jen Abrams;Photo Lindsay Comstock