Dance Up Close to Ballet NY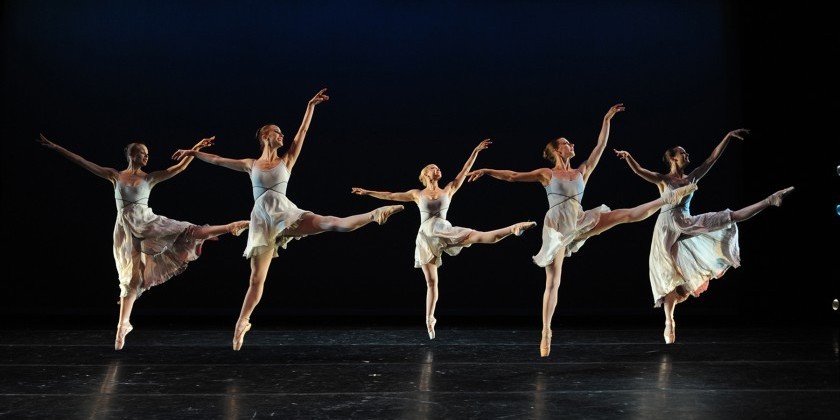 Judith Fugate and Medhi Bahiri Prepare Ballet NY for their NYC Season
Ballet NY
Artistic Directors: Judith Fugate and Medhi Bahiri
Featuring Choreography by Medhi Bahiri, Margot Parsons, Ginger Thatcher, and Antonia Francheschi
April 15-17 at 7:30 p.m.
Ailey Citigroup Theater
405 West 55th Street at Ninth Avenue
For tickets, please visit smarttix.com
---
Ballet NY, co-founded by husband and wife duo Judith Fugate and Medhi Bahiri, has been a fixture on the New York dance scene since 1999 when the company debuted at The Joyce Theater. Fugate, a former principal with New York City Ballet, and Bahiri, an international guest who performed with diverse companies such as Bejart Ballet and Ballet West, dedicate themselves to pairing top-notch ballet dancers with emerging choreographers.  
A Brief History of Ballet NY
---
The company's  2014 season, which will take place at Ailey Citigroup Theater, features four pieces — three company premieres and one older work by Bahiri, revisited and retooled. Ballet NY has a strong history of commissioning female choreographers, and this season showcases dance-makers Margot Parsons, Ginger Thatcher, and Antonia Francheschi. Bahiri and Fugate effervesce about the talent of current female choreographers, some of whom they have worked with in the past and others whom they have discovered via submissions.
The Benefits of Working With Emerging Choreographers
---
Bahiri and Fugate, in the folkloric tradition of ballet, expand the roles of artistic direction to encompass passing down their extensive dance knowledge. Trained by some of the finest ballet teachers and choreographers of the 20th century, they believe it is their duty to challenge and sculpt their dancers, so that these performers, even when dancing with other projects, can reach their fullest potential.  They feel this transmission of knowledge from teacher to student is even more important in today's technological landscape. Bahiri states, "All of this technology is fabulous, but it is the one-on-one communication that is really important. It's about passing down what you have learned from one generation to the next."
On Musicality
---
In ballet, with its longstanding rituals and storied history,  innovation can be difficult to come by. Fugate and Bahiri believe that the way forward is to take the disciplined, technical base of ballet and fuse it with interesting shapes, innovative music, and contemporary trends. Fugate says, "You have to maintain the strong, classical training and then expand on it. You have to push it beyond its limits so that the extensions are higher, the jumps are more angled, and the turns are more askew. By pushing the technique, it stretches the imagination of what dancers can do."
Follow Erin Bomboy on Twitter @ErinBomboy