CUNY Dance Initiative Celebrates Five Years of Facilitating Space for New York Choreographers and Companies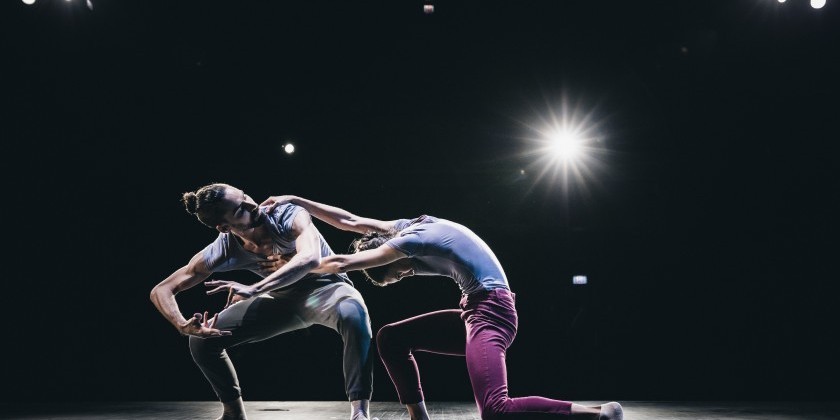 March 20-23, 2019 at Baruch Performing Arts Center
Directed by Alyssa Alpine
---
In a city where 8.6 million people occupy a land area of approximately 302-square miles, space is one of New York City's hottest commodities. Despite its status as the dance capital of the United States, appropriate rehearsal spaces are dwindling.
The CUNY Dance Initiative, an unprecedented model for collaboration between the City University of New York and the NYC dance field, offers artists a solution to the never-ending quest for available and affordable space. Designed to take advantage of underutilized university facilities while also integrating the dance community with the public university system, CDI's residency program provides local artists with rehearsal and performance space on 13 CUNY campuses across the boroughs.
Miki Orihara in Shirabyoshi; Photo by Antonia K. Miranda
"I know it's Gibney's tagline — 'making space for dance' — and I don't want to steal it," says CDI director Alyssa Alpine, "but we definitely made spaces available for dance that simply wouldn't otherwise be available to independent NYC dance companies and choreographers."
CDI was developed in response to the Andrew W. Mellon Foundation's 2010 report, which cited the detriment that the affordable rehearsal shortage caused the dance community. Since its launch in 2014, CDI has subsidized and facilitated a total of 115 residencies from emerging choreographers and established dance companies, thus supporting local artists, enhancing the cultural life and education of CUNY students, and building new dance audiences.
"What makes our program successful," says Alpine, "is that we provide the colleges a stipend as well to help with their expenses. For example, at Queens College, the dance studio might be free, but in order to satisfy the protocol of the college, we have to hire a supervisor to be with the artists at all times. That's a cost that CDI covers."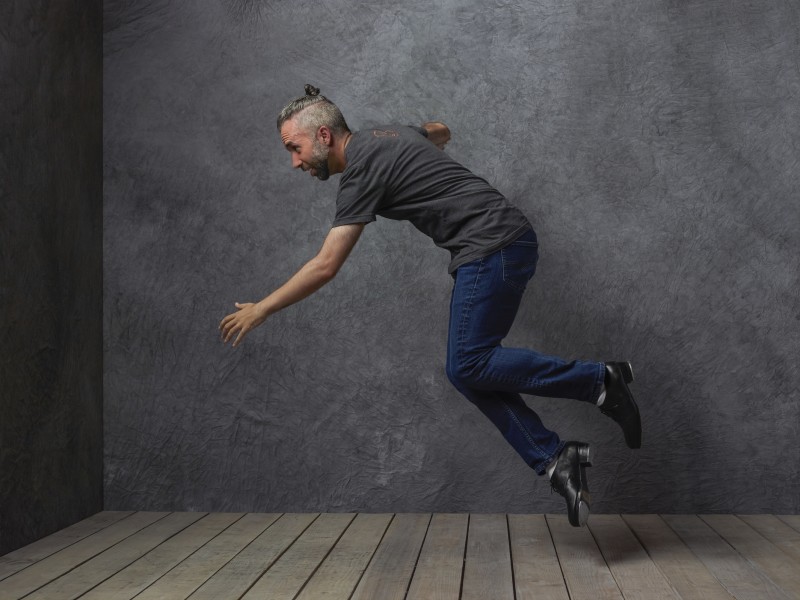 Andrew Nemr; Photo by Bret Hartman
For artists, the residencies offer time and space to do what they do best — make art. Andrew Nemr, founder and director of the tap company Cats Paying Dues, credits CDI with being an integral part of getting his one-man show, Rising to the Tap. It got his work on its legs and in front of an audience by providing "a designated period for which the entire creative team could focus energy on getting the show to an audience ready stage."
For Maria Bauman, director of MBDance, her residency at Brooklyn College gave her the gift of emptiness. "It was a gift of space and of time that I was able to fill without feeling pressured or like the fit was too tight, that we were cramming a lot into a little time. The work was much richer because we were able to do a lot of process work and preparation in addition to making and learning choreography."
Paramount to the program's success is linking artists with the student population on CUNY campuses. Of the 13 colleges involved, only four have dance as part of their academic programming, so student interaction varies from college to college.
Kinesis Dance project theatre; Photo by Carlin Ma
"We have had really nice outgrowth from that," says Alpine. "In some cases, faculty members at the colleges brought artists back to teach a workshop, hired them as adjunct professors, or invited them to choreograph for the student concert. The question for the other schools that don't have dance programs is how can we bring dance to them and make it relevant to their lives, and not just expect them to show up in a theater to see a performance?"
Melissa Riker, director of Kinesis Dance project theatre, a company that creates mostly large-scale outdoor dances, answered that question quite literally at John Jay College. "We were rehearsing in open spaces that students walk through to go to classes, so we were getting questions from them while we were working. We also hosted Revealing Dances — a process of wide-open rehearsal where the audience is present while we are creating, and I am asking them questions about what they see and they are asking us questions. The dancers try things, and we test out different elements. And that meant students are able to interact with a work that is happening in a space that they're in all the time."
MBDance Up and Down Her Back; Photo by Liz Schneider Cohen
Bauman, on the other hand, was concerned with offering the students at Brooklyn College a way to understand and appreciate an art form that may be foreign to them. "There are so many codes and secret ways of being in the concert dance world. For instance, when you see a movie, you can eat, but generally in concert dance performances, you can't. There are all these ways of being that we don't make explicit and I think those can create barriers and make people feel uncomfortable or ashamed that they don't already know the codes. Giving students various touch points to a work is a way that we can open up and share."
In her fifth year as director, Alpine has noticed CDI's success in supporting early-career choreographers. "They have had quite a bit of experience but are not getting the consistent funding at the level that would allow them to have an NYC season every year or every other year. We have been able to catch them at the right time and provide a jumping off point."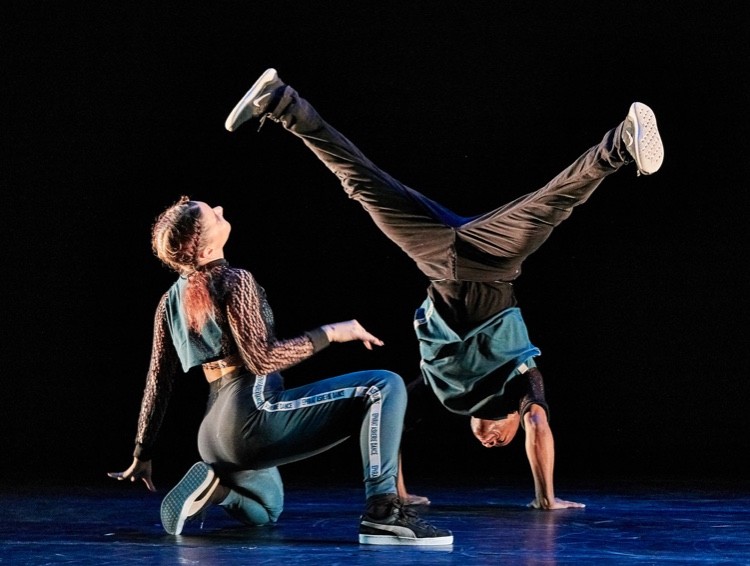 Ephrat Asherie Dance; Photo by Robert Altman
What makes a strong application to this highly competitive program? "Having a clear project description," says Alpine. "I understand everyone wants space and time to rehearse, but why do you have that need now?"
This year's festival hosts eleven choreographers — all current and former CDI residents — showcasing the depth and scope of what dance is capable of expressing. Two programs present everything from site-specific performance, street dance, flamenco, and tap, to classical and contemporary dance.
More information about the 5th Year Fest at Baruch College from March 20-23 can be found here.
---
The Dance Enthusiast Covers The Stories Behind Dance Performance and Creates Conversation
For more Behind-the-Scenes Stories of the NYC Dance World Click on our Day In The Life of Dance Section.