Dance Up Close to The CURRENT SESSIONS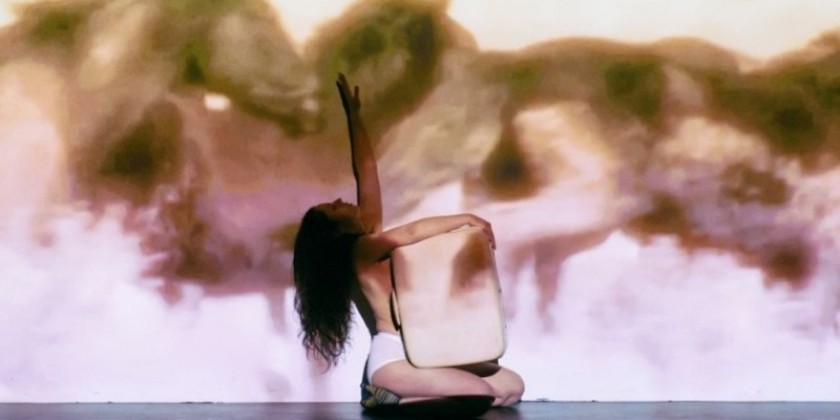 Alexis Convento and Allison Jones Get Us Current (plus a sneak peek of Brendan Drake Choreography)
the CURRENT SESSIONS Volume IV, Issue I
Founder, Creative Director and Producer Alexis Convento with Co-creative Director Allison Jones plus
With a Sneak Peek of dance by Brendan Drake Choreography
at the wild project: 195 East 3rd Street, New York, NY

March 7-8, Fri & Sat @ 7:30PM March 9, Sun @ 3PM & 6:30pm (Talkback follows 3PM show)
Tickets: $15 for students/seniors/East Village residents (Valid ID required), $15 advance until March 5, $20 General, $30 for Double Feature on Sunday. Purchase at: web.ovationtix.com/trs/pr/931560
---
Aptly named,  the dance organization the CURRENT SESSIONS takes pride in presenting dancemakers who merge  movement with the modern artistry of technology and new media. Each curation is as contemporary as it gets.The presenting series has garnered respect for its diverse and high quality dances. Participating artists include: Vanessa Tamburi, an advisor at dance festivals in Tanzania; Tom Tsai, a B-Boy from Taiwan; and Massachusetts-born Brendan Drake whose company is presented in our video feature. Drake's untitled dance is equal parts jarring and elegant.
Current Sessions Organizers Talk About the Festival's Beginning and its Future

What started off as a small program for close friends grew into an 'invite only' event that ballooned into a highly respected dance festival.

"We've expanded in so many ways," said Allison Jones, co-creative director of the CURRENT SESSIONS. "Having the 'LAB // SESSIONS' where people teach, which is a great way to introduce the community to our choreographers and for them to kind of crossover, and then there are talkbacks for people to look at what's going on backstage."
 
Brendan Drake Choreography and a Look at Past Sessions

Having become more large-scale hasn't jeopardized the intimacy of the presenting series. The CURRENT SESSIONS prioritizes building and maintaining strong relationships with participating artists by genuinely taking heed of their needs.

"I don't know if I've ever participated in a festival or a showcase where I was given a chance to look at the theater and get the lay of the land beforehand," said Jones.
 
A Dance Enthusisat Minute with Brendan Drake Choreography
Ambition continues to drive this team of young dancemakers forward as they brainstorm to find ways of improving the 'CURRENT SESSIONS experience.' One of their goals is to hold community-building events year-round and not just during the run of the festival.

"We've started small fundraising events, but we do want those to expand our social events; maybe more open forum discussion panels, which would take place off season," says founder Alexis Convento.
For more information:
The CURRENT SESSIONS: www.thecurrentsessions.com

LAB // SESSIONS workshops from March 3-5: http://thecurrentsessions.com/lab_sessions.html

Brendan Drake Choreography: http://thecurrentsessions.blogspot.com/2014/02/choreographer-spotlight-13-brendan.html
Join the Facebook event: www.facebook.com/events/1393785210880014/ Social Media hashtag: #tcs14.