Dance Up Close: ChrisMastersDance Prepares for Triskelion Arts' Split Bill Series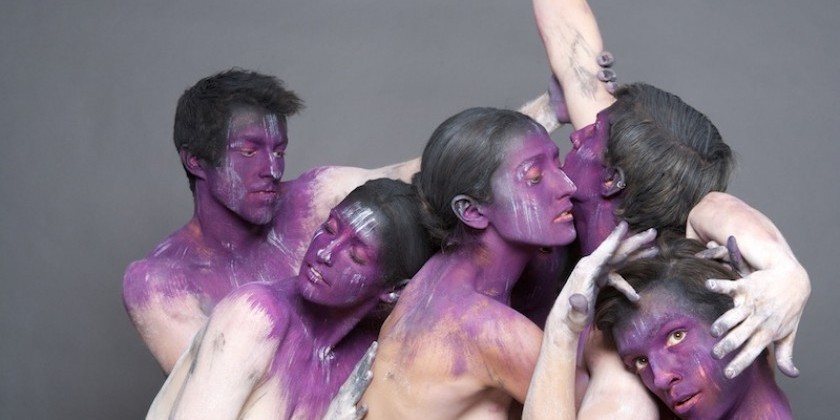 "Evergreen" in Rehearsal for a World Premiere
The Split Bill Series, including:
ChrisMastersDance's Premiere of Evergreen
Triskelion Arts' Zoo Theater
118 North 11th Street, 3rd Floor, Brooklyn, NY 11249
All Performances are at 8PM
---
Performance Schedule
December 12, 2013: Company SoGoNo and Chia Ying Kao
December 13, 2013: ChrisMastersDance and Tami Stronach Dance
December 14, 2013: Tami Stronach Dance and Company SoGoNo
December 15, 2013: Chia Ying Kao and ChrisMastersDance
---
"It can be difficult for emerging, even mid-career artists to find presenting opportunities outside of the traditional showcase format and self-production can be really daunting," says Triskelion Arts artistic director Abby Bender. "As a presenter, it's exciting for us to be introduced to new companies this way, to share the 'risk' of the work with the artist."
Beginning December 12th, 2013 Triskelion Arts in Williamsburg, Brooklyn will present its December 2013 Split Bill Series featuring four select, emerging choreographers over four nights.  Chia-Yang Kao, ChrisMastersDance, Company SoGoNo and Tami Stronach Dance will each have the opportunity to perform for two nights, sharing their evenings with another set of artists in the series.
I had the opportunity to see one Split Bill artist, Chris Masters and his company ChrisMastersDance, at New York Live Arts as they prepared for their premiere of Evergreen.
A Minute of Evergreen in Rehearsal with ChrisMastersDance
---
In addition to the usual dancer accoutrements (threadbare warm-ups, copious coffee cups and snacks of  the sweet and healthy varieties), Masters had his laptop computer in tow so that his composer Jon Anderson could skype in to the rehearsal from Detroit.
"I've never done this before," says Detroit-native Masters as he adjusts his laptop so Anderson can get a better view of a duet.  "Jon is literally writing music in Detroit while my company and I are creating the dance in New York. It's the next best thing to having him physically in the rehearsal room."
I was able to steal a few moments of screen time with Anderson as dancers improvised in the background. "I like to be here for rehearsals, because I see things more than I hear them," says Anderson. "It's important to observe the nuances of the movement. I then can jot down rhythms that I see unfold in the dancers' bodies instantly."
Chris Masters on The Influence of Peter Pan
---
Masters encapsulates his current collaborative experience with, "I'm always questioning my process and the work that I make. I'm very interested in investigating this work with this particular group of collaborators, because it's clear that we're all heavily invested in making something together as a group."
Chris Masters on his Dancers
The Featured Artists in Triskelion Arts' December 2013 Split Bill Series