Related Features
Advertise With Us
Make an impression — place an ad on The Dance Enthusiast and receive thousands of eyes on your work every week. Learn more. 
Contribute
Your support helps us cover dance in New York City and beyond! Donate now.
Dance Up Close to Vanessa Anspaugh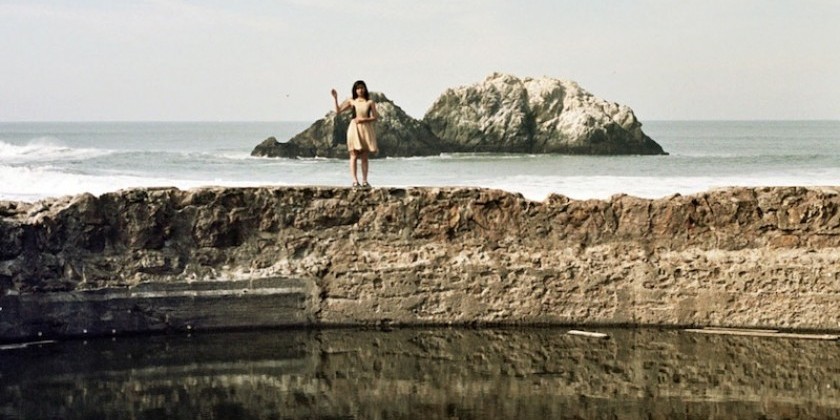 As she Prepares for the Premiere of "we were an island" at Danspace Project
we were an island
Danspace Project, 131 E 10th St, Manhattan
February 20-22, 2014 8:00pm
Choreography: Vanessa Anspaugh
Dramaturge: Susan Mar Landau
Sound: Amber Bemak, Geo Wyeth, and Daniel Higgs
Lighting Designer: Kathy Kaufmann
Costumes: Hayden Dunham
Performers: Niv Acosta, Addys Gonzalez, Bessie McDonough-Thayer, Eleanor Smith, and Jesse White
---
Choreographer Vanessa Anspaugh says that when she creates a new work, though she may have some ideas she wants to explore, she tries to set them aside at first and see what arises once she begins to work with the dancers. For her new piece we were an island, a residency on Governor's Island was particularly productive and inspiring. The daily ferry ride brought whimsical, aquatic imagery in to the dance, and led Anspaugh to an epiphany: that islands are all really connected bodies of land.
This is Anspaugh's fourth collaboration with dramaturge Susan Mar Landau. They met when Anspaugh was getting her masters degree at Smith College, during which time she took a performance studies class with Landau at nearby Hampshire College. When Landau decided she wanted to explore dramaturgy, she contacted Anspaugh and they began working together.
Vanessa Anspaugh on The Imagery that Drove we were an island
---
"She helps be an advocate for what she feels the work is doing. She also helps to give language to what she's seeing. And it's not always what I'm going for, so it can be useful to hear how somebody's reading it," says Anspaugh. "Sometimes I want a more kinesthetic or emotional response for certain parts of the work, and the language isn't as useful to me."
Vanessa Anspaugh on Sound in we were an island
---
Anspaugh and her dancers worked in many fits and starts and in spaces of various sizes, contending with injuries and scheduling conflicts along the way. After all that, Anspaugh says it is a relief to see the work coming together at Danspace Project. "There's so much that you're just counting on that at a certain point I start to feel like I'm crazy, like I'm fantasizing a piece," she says. "It's just a satisfying thing to be able to come in and say, this is what I was dreaming of. This is what I was imagining."
Follow Garnet Henderson on Twitter @garnethenderson
---
A Dance Enthusiast Minute of Thanks with Vanessa Anspaugh
---