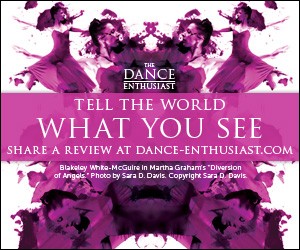 Related Features
Dancing Up Close to Becky Radway Dance Projects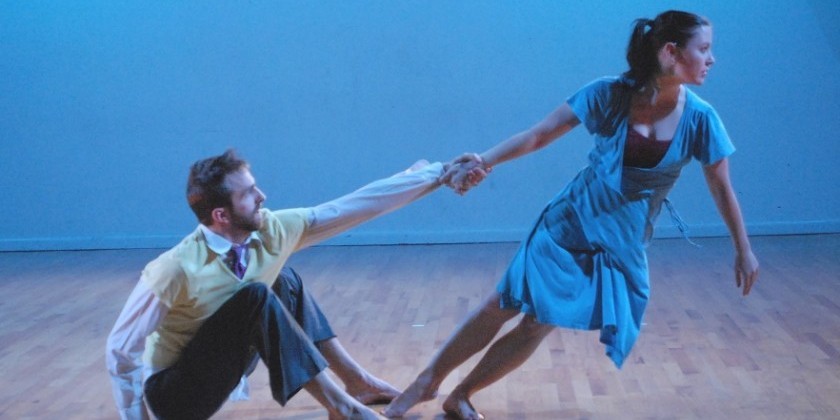 How Math, Tiny Chairs, and Sensuous Dance Come Together in Brooklyn
A Nia. Austin Edwards is @Kwanzaakid on Twitter
Becky Radway Dance Projects was established in 2003 to manifest Radway's goal of creating innovative movement and powerful images. In ten years the company has grown immensely and is excited to be presented for a second year by Triskelion Arts on October 24-26, 2013, 8pm (Link to Triskelion website and tickets here).
Radway has a found a "home-nest" at Triskelion Arts as both artist and administrator. She's been renting their rehearsal and theater spaces since she first moved to New York eleven years ago. Radway also had the pleasure of being supported by the Triskelion Arts' Space Subsidy Program in the creation of her work A strange set of attachments which was presented in November of 2012. "It was great to meet them early on in my career... And they are still super supportive..." Working now as the space's Operations Manager, Radway is a shining example of how Triskelion supports artists.
Becky Radway Choreographer and Kathryn Marshall Dancer on the Company's Creative Evolution
---
But Radway's development is not confined to the space she uses. In her artistic statement, she states, "the end goal is not to convey a specific message to the audience but to deliver an overall visceral and aesthetic experience." In discussing this end goal with The Dance Enthusiast, Radway admits that while she has begun to employ more "stories" in her work, she seeks to create environments for the audience. In terms of her creative process, this shift has allowed more exploration. Both Radway and long time dancer Kathryn Marshall see an evolution.
Would You Like Some Mathematics with that Choreography?
---
The company's October performance offers a little bit of  everything: from an original dance-HORROR film, 219 Gates; to #64 which is "just about the movement"; to the quirky tale that is FOILed again (at the mathematician inquisition) -- here Radway started with simple arithmetic and then began to develop "something a little silly."
A Dance Enthusiast Minute- A Minute On Tiny Chairs with Becky Radway Dance Projects