Dancing Up Close to Sarah Skaggs- "The New Ecstatic" Opens Danspace Project's Fall Dance Season (DanceUpCloseVideo)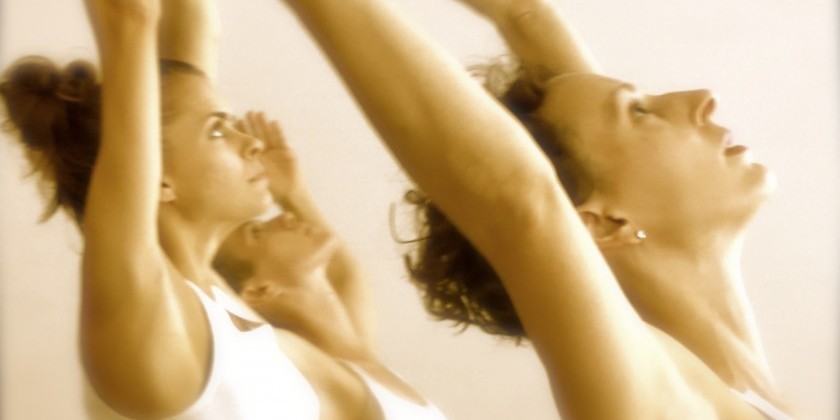 A Spiritual Connection To Dance
Sarah Skaggs has always been drawn to ecstacy and spirituality. In the early 1990's she explored the joy and spirituality of non-proscenium work by creating Higher Ground, a contemporary dance piece that that merged planned performance with a social dance party. Today we talk about immersive art works as if they are a brand new discovery, but Skaggs was inviting audiences into her work back in 1993.
A Dance Enthusiast Minute with Sarah Skaggs- In Rehearsal
Travels abroad were  monumental to this choreographer's personal evolution and explorations of art. "In  Bali and Indonesia ... I was really taken away by how there is not a word for "art". Art and life and spirituality all mix together. That was a big paradigm shift."
Higher Ground
To open Danspace Project's Fall Dance Season, performers Emie Hughes, Meredith Fages and Joanna Kotze will dance excerpts from Higher Ground.
---
The New Ecstatic
The New Ecstatic is re-think of what ecstatic dancing can be in a post- September 11th world. This premiere, performed by  Skaggs and Cori Kresge draws from various vocabularies and cultural artifacts such as the 13th-century French labyrinth at Chartres; the medieval dance form Danse Macabre; the woodcuts of Albrecht Durer; Martha Graham's Steps in the Street; and Joseph Beuys's social sculpture, a utopian vision of the artist's role in transforming society.
On Ecstatic Dancing

"After 9/11, it was a time in my life where I started to reconsider, I wanted to keep dancing, really dancing more purely if, you will. Running a dance company has its own  headaches in terms of constantly managing that . I went to  do an MFA to graduate school to a really good program ADF: Hollins and I took a more philosphical, quieter relationship with dance after that."
---
Skaggs on her History and What She is Passing On
After her graduate work Skaggs became the Director of Dance at Dickenson College in Pennsylvannia. When asked what she shares with her students, Skaggs emphasizes, "Dance has a history. Bodies Have A History. My students are always amazed because they they think the body is a-historical... that dance is 'free'."
For many students who come from the dance team and dance competition world this other aspect of dance - looking at dance in relationship to spirituality, to politics, to daily life is novel.  "I am trying to open up the different sides of the students...and introduce them to this messy process we are all part of."
Danspace Project Presents Sarah Skaggs Dance The New Ecstatic
The New Ecstatic - October 3-5 , 2013 Thursday Thru Saturday at 8pm. For Tickets and Information link to Danspace Project 
Here