Elisa Monte Dance on its 38th Season at The Flea Theater
Elisa Monte Dance 38th Season at The Flea Theater
May 9 - 12 at The Flea Theater | 20 Thomas Street
More information and tickets HERE
"One of the things I liked working with Elisa as a dancer was the extreme range," Tiffany Rea-Fisher, Artistic Director of Elisa Monte Dance since 2016, explains. "It never looked like the same piece to different music."

The company's 38th season at The Flea Theater reflects an ongoing commitment to growing its dancers to meet new challenges. The program will feature a world premiere of And Then They Were, an excerpt from a work in progress entitled H.E.R., and a solo from The Best Self Project, all choreographed by Rea-Fisher, as well as Dreamtime, a 1986 repertory piece by Elisa Monte. No two pieces are quite alike. From an ethereal dream to a toe-tapping rhythm, EMD transports the audience across diverse moods. "There's something for everyone," Rea-Fisher says.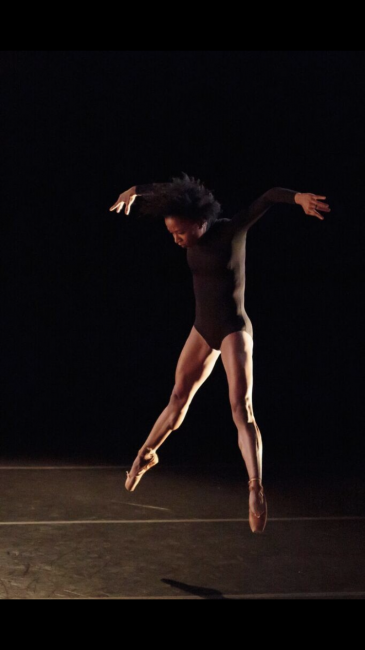 JoVanna Parks in The Best Self Project choreographed by Tiffany Rea-Fisher; Photo courtesy Elisa Monte Dance
JoVonna Parks performs a solo from The Best Self Project set to text by Anohni, the English-born singer, composer, and visual artist. The work explores the feminization of deities and the innate womanly nature of the earth's cycles. Fiercely focused, Parks' movement is at times regal and at others unguarded. Rea-Fisher clarifies that the piece is not necessarily political and is certainly not intended to divide, despite its themes of gender. "Sometimes you can just say what you are saying without it being against anyone else," she affirms.
Monte visited the rehearsal at Dance Theatre of Harlem to give notes on Dreamtime. She was inspired to make the work after witnessing an otherworldly performance of Australian Aboriginal dance in downtown Manhattan on the dunes that preceded the South Street Seaport development. "They came walking up and over the dunes, just appearing to all of us lying on the sand," she recounts. "It was incredible." She dove deep into researching the culture. Dreamtime, a dizzying composition of weaving lines, tosses a soloist in and out of reality. Monte elaborates, "The Aborigines believed that dream time is as important and real as the waking day. I was investigating that."  

In juxtaposition to the rigorous counting of Dreamtime, And Then They Were feels like dropping into cool water. A reaction to a chaotic modern world, the piece seeks to calm a harried mind.  "I'm a why person — why are we doing this?" Rea-Fisher says. "Right now I feel there is a lot of frustration. So let's take it to another plane: what does it feel to escape this?" Accompanied by Bang on a Can's ambient music, dancers float through lifts and land in long stillnesses. Two dancers en pointe suspend an airy turn before collapsing loosely into their partners' arms. The group falls in and out of unison, cued only by a sense of internal timing.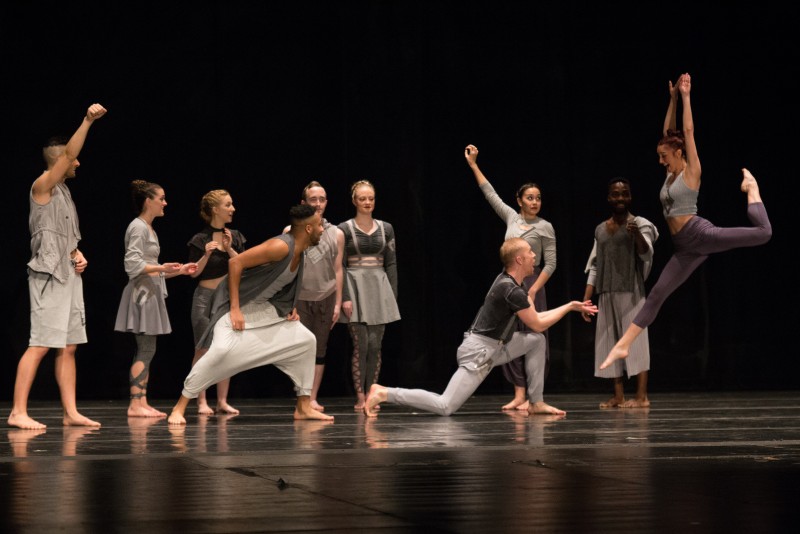 Elisa Monte Dance; Photo by Tony Turner
With the audience experience in central focus, Rea-Fisher explains how And Then They Were functions as a necessary palate cleanser. "When I was building the program, I realized we were missing pure beauty. It doesn't mean that it's trite or flippant, but there is something aesthetically pleasing that washes over you. I feel that is the escape we need to get back to our shared humanity," she says.
The final piece of the season emerged from an exploration of three black, queer female playwrights from the Harlem Renaissance. H.E.R., still in progress and to be presented in full in 2020, is an escape to their time, well before we had modern language around marginalized identities. Learning about their careers made Rea-Fisher consider the profound act of making courageous choices as an individual. "What does a movement look like before it reaches critical mass?" she asks, "I think it's making audacious choices every day, and you find your tribe."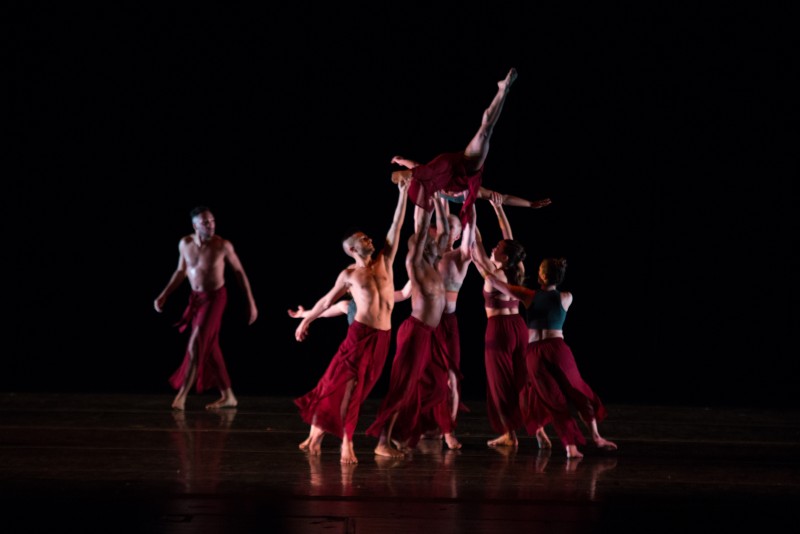 Elisa Monte Dance; Photo by Tony Turner

To capture both the energy of ragtime and a uniquely feminine experience, she collaborated with musician Twelve45 for an original composition that drives the action onstage. "I wanted to fill the stage with women," Rea-Fisher notes. "I wanted ladies in the 1920s, with all the push and pull. We don't feel one thing as women — depending on your experience, there's so much to navigate."
When the dancers finish, drenched in sweat and catching their breath, their faces wear wide smiles. This blend of satiety and vibrancy is a little of what Rea-Fisher hopes the audience walks out with. She sums it up, "I want them to be mindful, I want them to be at peace, I want them to be energized. Then take that energy and go out into the world." 
---
The Dance Enthusiast Covers The Stories Behind Dance Performance and Creates Conversation
For more Behind-the-Scenes Stories of the NYC Dance World Click on our Day In The Life of Dance Section.