Dance Up Close to Hilary Easton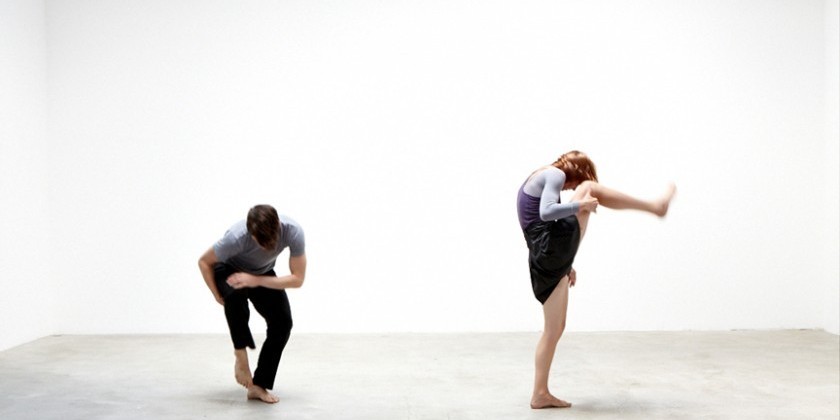 As the Company Prepares for "I am with You" at Danspace Project
November 13-15 @ 8 p.m.
For tickets, please visit Danspace
---
Twenty-plus years of making choreography in New York deserves a fête, and Hilary Easton has planned just that. This native New Yorker, who founded her eponymous company in 1992, premiered her first piece at Danspace Project in 1994. She returns there two decades later with I Am With You, an evening-length work, which receives its premiere November 13-15.
Hilary Easton on how her work has Evolved
Easton boasts an impressive resume with stints dancing with enterprises like Bill T. Jones/Arnie Zane Dance Company and choreographers such as Monica Levy and Bertram Ross. She currently teaches dance composition at The Juilliard School, and her works have been presented at venues as varied as Baryshnikov Arts Center, American Dance Festival, and The Yard.
Hilary Easton on Personal Poignancy
Her artistic interests aren't just limited to choreographing. Easton understands the performing world inside and out; she's employed as a professional developer and education consultant for The New York Philharmonic Education Department. In the past, she has worked with arts institutions like Lincoln Center Institute and The Educational Outreach Program at the 92Y.
The Constructors Influence on I Am With You
I Am With You, showcases a cast of thirteen in three linked sections for ten, four, and two respectively. Using a score from longtime collaborator Mike Rugnetta and selections from Richard Wagner's "Tristan and Isolde," Easton explores the dynamics of a multi-aged group, how we inform and support each other, furthering our experience as humans. She takes her starting point from 2012's The Constructors, which was centered on collaboration. Movement material from this piece is revisited, and the five original adult performers are matched with five teenagers.
Bonus: A Dance Enthusiast Minute - Hilary Easton on 'Be the Thing'
Positioned against the varying ages of the cast, which range from 14 to 38, Easton will explore our capacity for interconnection and the transitional state of the individual. She points out that for each moment of growth, there is a place of diminishment. It's this personal generation and degeneration that reveals Easton's interest — the value of the present moment, seeking and finding solace in the here and the now, the space and time that truly engages us as people and as spirits.