A Dance Enthusiastic Holiday Gift Guide : Featuring Specialty Gifts Created by Dancers and Other Artists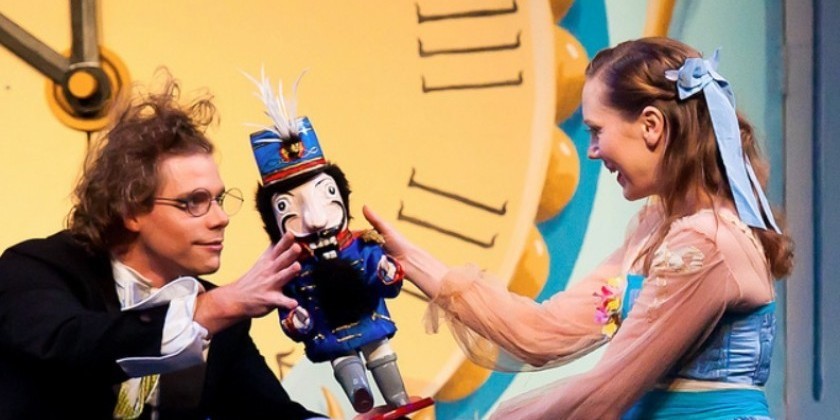 For the Fashionista:
Dancing Amulets by Annmaria Mazzini
Dancer, choreographer and jewelry maker Annmaria Mazzini fashions 'dancing amulets' from her home in the Bronx. Pretty to look at and functional, each amulet is crafted using stones and crystals that were specifically chosen for their abilities to heal and empower, to raise the wearer's energetic vibrations, and to illuminate the spirit. Check out her new holiday collection at Dancing Amulets and subscribe using the password FirstinLine to receive exclusive access to the collection. First time shoppers also receive $15 off their first Dancing Amulets purchase; enter with the code HELLOMAGIC during checkout.
Tea and Trinkets by A Gift of Tea
Channel your inner nymph/Isadora Duncan by dolling up in nature inspired jewellery handcrafted by Jo Johnson, talented mother of the talented dancer, choreographer, Bessie awardee, Movement For The People director, Joya Powell. Jo runs A Gift of Tea, an online store that stocks artisan jewelry, 'Scandalous Tea' and children's books.
For the Gourmand:
Tea Blending & Pairing Classes by Teablending Sisters
If tea is something you take seriously, check out Jo's side company called Teablending Sisters. The tea specialists conduct classes, both online or in person, which prove enormous fun (and delicious). Sign up with a group of friends, host an unique party/baby shower, or have the kids join in as an educational experience.
For the Bookworm:
'Dancers After Dark' by Jordan Matter
Scene from Dancers After Dark. Photo copyright: Jordan Matter.
Jordan Matter, iconic photographer and author of the New York Times bestselling book Dancers Among Us: A Celebration of Joy in the Everyday, strikes again! And this time, the models truly bare it all. Released in October 2016, Dancers After Dark was compiled after two years of daring work under the cover of night. The project features artists from Alvin Ailey American Dance Theatre, Dutch National Ballet, Dance Theatre of Harlem, Houston Ballet and Cirque du Soleil, among others. A great coffee table book that's bound to spark conversation, Dancers After Dark is available in paperback or a deluxe limited edition hardcover (packaged in a stunning slipcover with a signed book and framable print). View the list of retailers here.
'The Art of Movement' by NYC Dance Project

'The Art of Movement' by NYC Dance Project.
NYC Dance Project's latest masterpiece features more than 70 dancers from  Martha Graham Dance Company, American Ballet Theatre, New York City Ballet, Alvin Ailey American Dance Company, Royal Danish Ballet, the Royal Ballet, and more. The Art of Movement is a tome dedicated to the strength and grace of the athletes defining dance today. Pour over ethereal images and enjoy wise words from the dancers, choreographers and artistic directors involved in the project; Gia Kourlas, Contributing Editor for the New York Times, and Daniil Simkin, Principal dancer for the American Ballet Theatre, provide the introduction and foreword.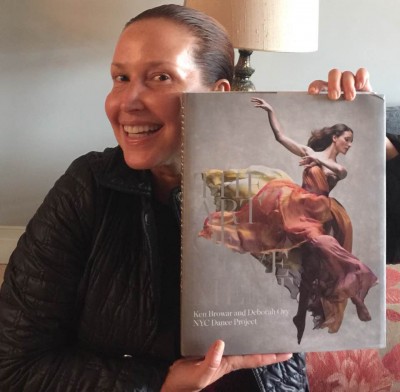 Dance Enthusiast Chief Editor with her Copy of The Art of Movement
In case you didn't know: NYC Dance Project is Ken Browar and Deborah Ory, a husband-and-wife team with respective backgrounds in fashion/beauty photography and dance and editorial photography.
Enthusiastic congrats to NYC Dance Project for their recent win in the 2016 International Photography Awards! View a complete list of sellers here.
For the Non-stop Mover
The Rockettes Experience (For Intermediate/Advanced Dancers ages 10+)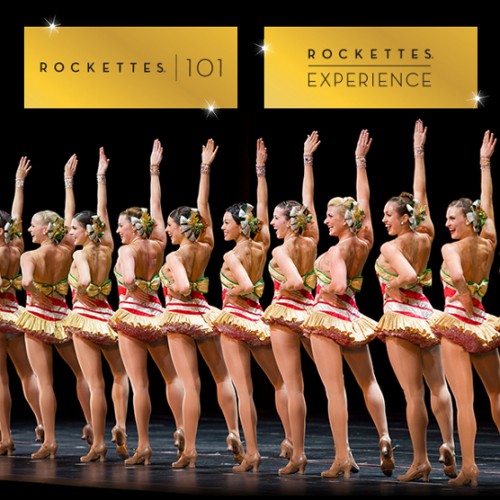 Photo credit: The Radio City Rockettes.
This one-of-a-kind dance class at Broadway Dance Center lets you feel what it's like to be a Rockette! Few dance enthusiasts haven't daydreamed of being on stage at Radio City Music Hall; now you can literally slip into the Rockettes' shoes for a day. Dancers aged 10 years and older with experience in tap, jazz and ballet are eligible to learn choreography from one of the Rockettes herself. Can you perfect the Rockettes' iconic sky-high kicks? This special workshop runs through January 2, 2017.
Class takers receive:
1 orchestra or first mezzanine ticket to the Christmas Spectacular Starring the Radio City Rockettes™
A 4-hour dance class taught by a Rockette
A mock audition and Q&A session
1 ticket to the Radio City Stage Door Tour™
1 voucher for popcorn and a beverage
Learn more.

For the Culture Vulture
Tickets to Any Holiday-Themed Dance Performance in Town
New York Theatre Ballet in The Nutcracker. Photo credit: Darial Sneed.
Tis the season to catch familiar and fun spins on Christmas classics! So far, we've counted SEVEN versions of The Nutcracker by The Brooklyn Ballet, Dance Theatre in Westchester, Mark Morris Dance Group, Peridance, New York Theatre Ballet, Dances Patrelle, and BAAD! Visit The Dance Enthusiast's listings to check on showtimes and dates, and make a day of going to the theater!