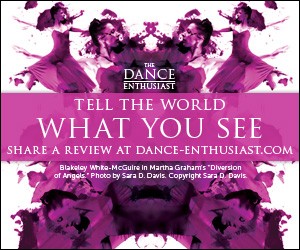 Related Features
The Dance Enthusiast Hits the Streets: International Association of Blacks in Dance in Denver
Snowstorm, Sessions, and Strategies at IABD 2016
By Guest Writer Gregory King
International Association of Blacks in Dance, Denver
January 21 – 24th 2016
---
A space for artistic interrelating, sharing, and community building, the 2016 International Association of Blacks in Dance (IABD) was held in the Mile High City of Denver. It offered artists, scholars, educators, and researchers a haven to engage in discourse around strengthening cultural connections. One could not ignore the screams of salutations as past teachers, students, and former dance partners reconnected with long hugs, reminiscing on times gone by.
Themed "Black Dance Rising", this year's conference had a few glitches but none more positively reworked than with the keynote speaker, Jawole Willa Jo Zollar. Suddenly not being able to attend due to the winter storm Jonas, Jo Zollar spoke her inspiring words to conference attendees via Skype. What seemed like a grave disappointment turned into a moment of gratitude for technological advancement. Jo Zollar encouraged the youth, uplifted the women, and challenged the men; speaking as though her computer screen was the podium – no distance, no snowstorm.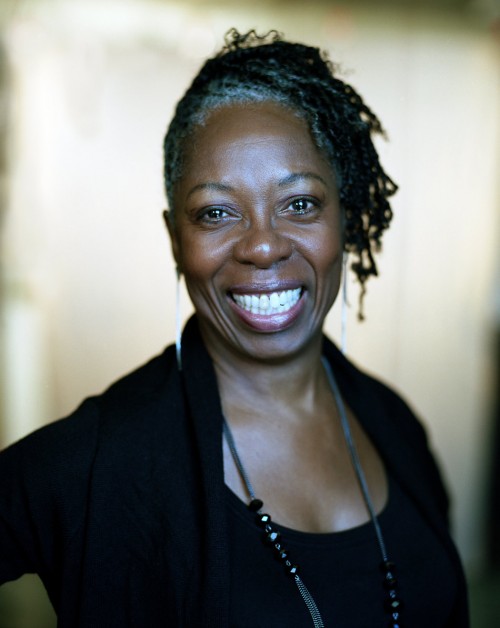 Jawole Willa Jo Zolla, IABD Keynote Speaker and Founder of Urban Bush Women
Three dance icons, whose legacies were beacons of hope for many artists of color, were honored for their contribution to the field. Yes, before Misty Copeland,first African American female principal dancer of American Ballet Theatre, there was Lauren Anderson ,former principal dander with Houston Ballet, and, before Anderson, there was Delores Brown, member of the first all black ballet company, New York Negro Ballet. Both women were honored with The Founders Award and The Inspirational Artist Award, respectively, while the third honoree, actor, singer, dancer Hinton Battle, accepted The International Acclaimed Award while choking back tears.
Of the many panels I attended, I found Collective Strategies for Women of Color in Dance, an effective session as it provided cultural workers the platform to discuss empowerment strategies. Moderated by dance scholar Brenda Dixon Gottschild, this discussion was a forum for acknowledging multiple approaches, while suggesting various methods for navigating predominantly white or all male terrains.
Lauren Anderson, Former Principal Dancer of Houston Ballet. Photo by Drew Donovan/Houston Ballet
Choreographer Millicent Johnnie introduced herself using movement as her microphone. Excited about the diversity conversation, she spoke of global citizenship and expressed how art can be used to create room for more dialogue. Offering the names of organizations such as Alternate Roots, Allied Media, and C4 Atlanta among others, Johnnie encouraged steps to facilitate long-term sustainable impact for the art, the artist, and the society. 
"Go get it!" proclaimed Dr. Amma Y. Ghartey – Tagoe Kootin. With a joint appointment in the department of theatre and film studies and the institute of African American Studies, Kootin's rich accented oration was unapologetic. Asserting her right to access the resources available within any system, she listed her strategies with eloquent ease:
 Ask where to access the money and the resources.
 Inquire who has the power to grant access to these resources.
 Seek out 'who' your people are.
Simply put, "Go get it!"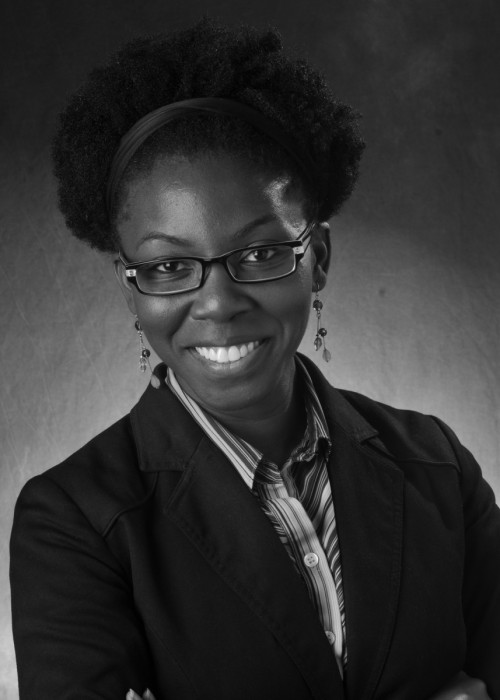 Dr. Amma Y. Ghartey-Tagoe Kootin
Lela Aisha Jones, co-director of FlyGround, slid into the conversation by acknowledging the need to surround herself with those who came before her. Having taken the time to foster relationships with those who laid the foundation, Jones remarked on the strength in knowing the worth of her own contribution.
Gesel Mason, Undergraduate Director in the dance department at the University of Colorado at Boulder, danced her story of being the little black girl kept from performing even after doing all the work in ballet classes and rehearsals. Her mother, her biggest supporter, told her teachers not to break her daughter's spirit. From the ashes of her experiences, Mason rose and created spaces to achieve what she was told she could not.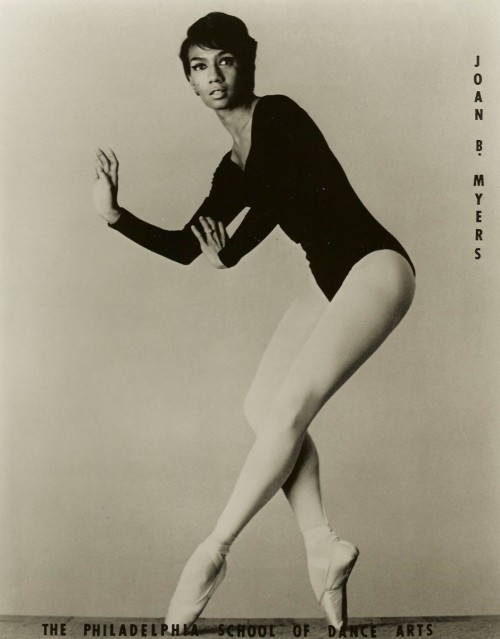 Joan Myers Brown, Founder of PHILADANCO. Photo: Gaston Devigne
The following day was historic as the First Annual Ballet Audition for Women of Color was held. This program, initiated by founder of IABD, Joan Myers Brown, specifically addresses the lack of opportunity for black ballerinas in the homogenous world of classical ballet. A project that blossomed from the lack of commitment to diversity, Brown's initiative created a space for ballerinas of color to demonstrate their artistry and skill to directors whose invitation was contingent upon them offering a contract or scholarship to one of the dancers.
Talk about strategy. Brown taught me that we must create change, where it doesn't exist!