Related Features
Contribute
Your support helps us cover dance in New York City and beyond! Donate now.
Jen Roit of Armada Dance on the Master Series and Armada Vignettes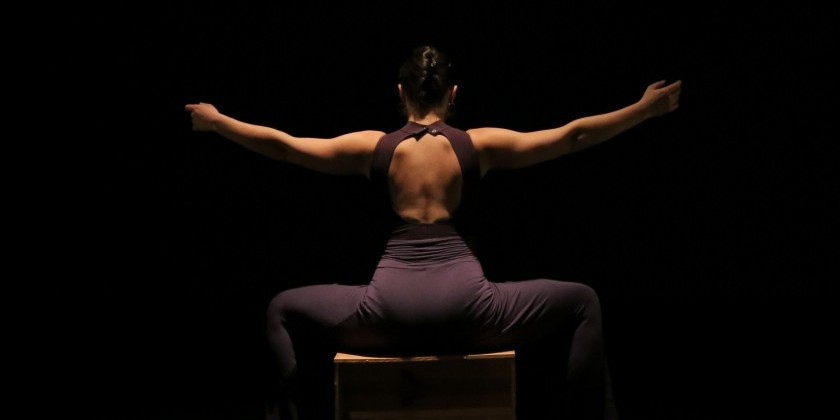 May 4, 2019 at 3 p.m.
The Tank at 312 West 36th Street
Featuring choreography by Diane Aurole, Justin Bass, Caitlin Dutton-Reaver, Olivia Miranda & David Felicie, Jen Roit
Master Series: Pina Bausch, José Limón, and Paul Taylor
More information and tickets HERE
---
Because of their ephemeral nature, dance works require a steward, someone to pass them onward and upward to a new generation. Often, this is accomplished through trusts, répétiteurs, and oral, written, and digital records. Although these methods preserve dance in a literal form, they can create a monologue where one entity tells another what to do.
Armada Dance's Jen Roit looks at it differently. Pieces by our forbearers are opportunities for dialogue, to converse in the present with the past. In her Master Series, she selects iconic solos by lauded choreographers and reimagines them — not in an exact way, but one that divines the magic within. To that end, she searches for works danced by their makers. She says, "I want to see the choreography on the choreographer's body." On May 4th at The Tank, she will unveil the series' third iteration, which includes short works inspired by Pina Bausch, José Limón, and Paul Taylor.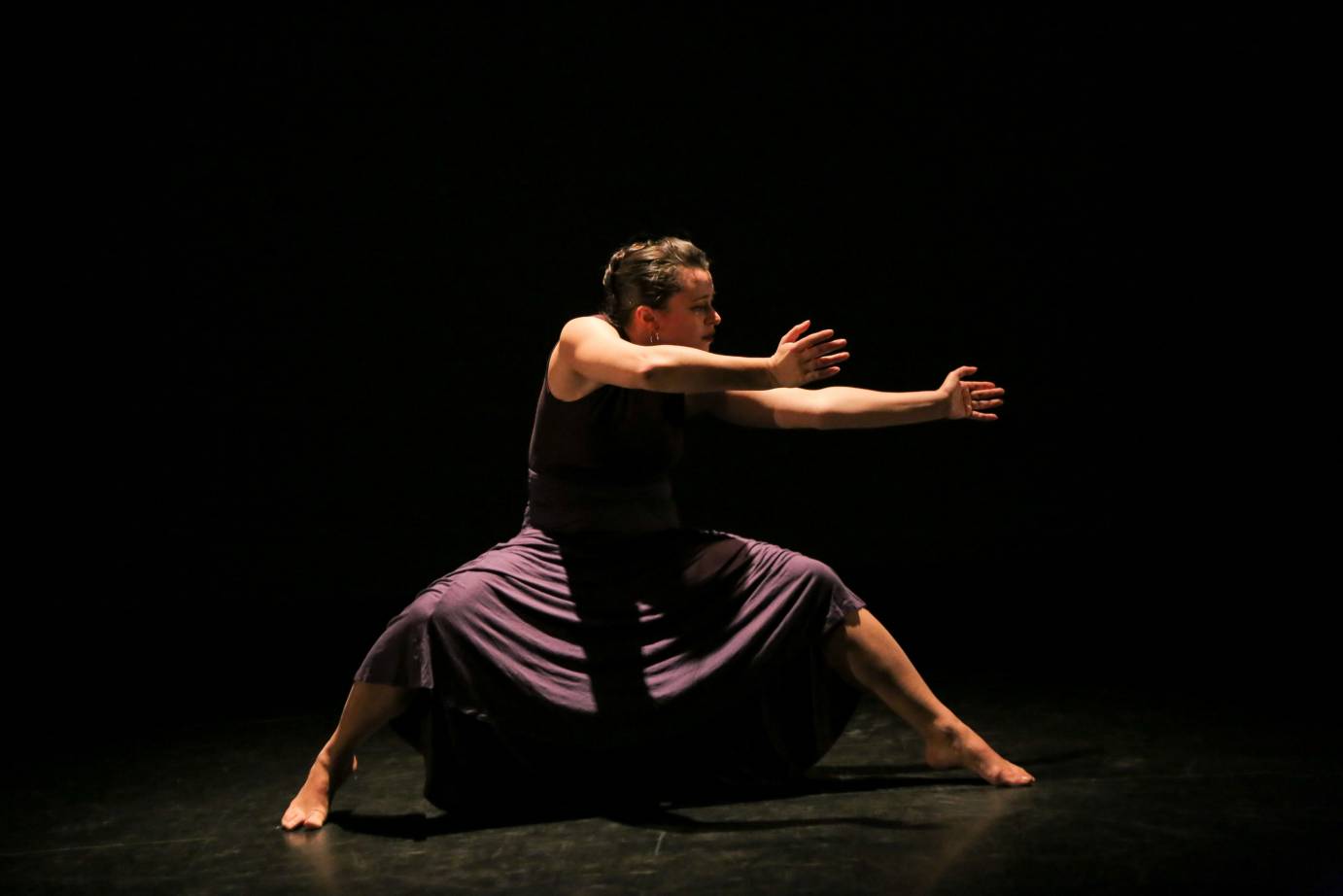 Jen Roit; Photo by Stephen Delas Heras
The idea for the Master Series ignited during National Choreography Month (NACHMO to its practitioners). Grappling with the brevity of a month and the sheer magnitude of options, she ultimately conceptualized a five-year project. Her first solo was Martha Graham's Lamentations reconceived as Lament. "It is the iconic of iconic solos," she says about Graham's visceral manifestation of grief.
During a rehearsal I attended in Chinatown, Roit worked with Samantha Needles on Bausch's Walzer. Speaking French, Portuguese, and English, Needles chomps on an apple, gestures with her index finger, and sashays across the performing space. Roit explains that she chose this solo to explore "all the women contained in one woman."
Needles must embody these disparate characters in the space of only a few minutes. She employs chakra techniques to realize the various timbres and attitudes of one person who operates from many different energies. "I felt like the French section is a little bit more sensual, a little more sacral chakra. The American section is more heart chakra where it's like 'please like what I'm offering.' Then, the Portuguese section is root chakra where it's like . . . 'I'm eating this apple, and I'm going to talk with my mouth full.'"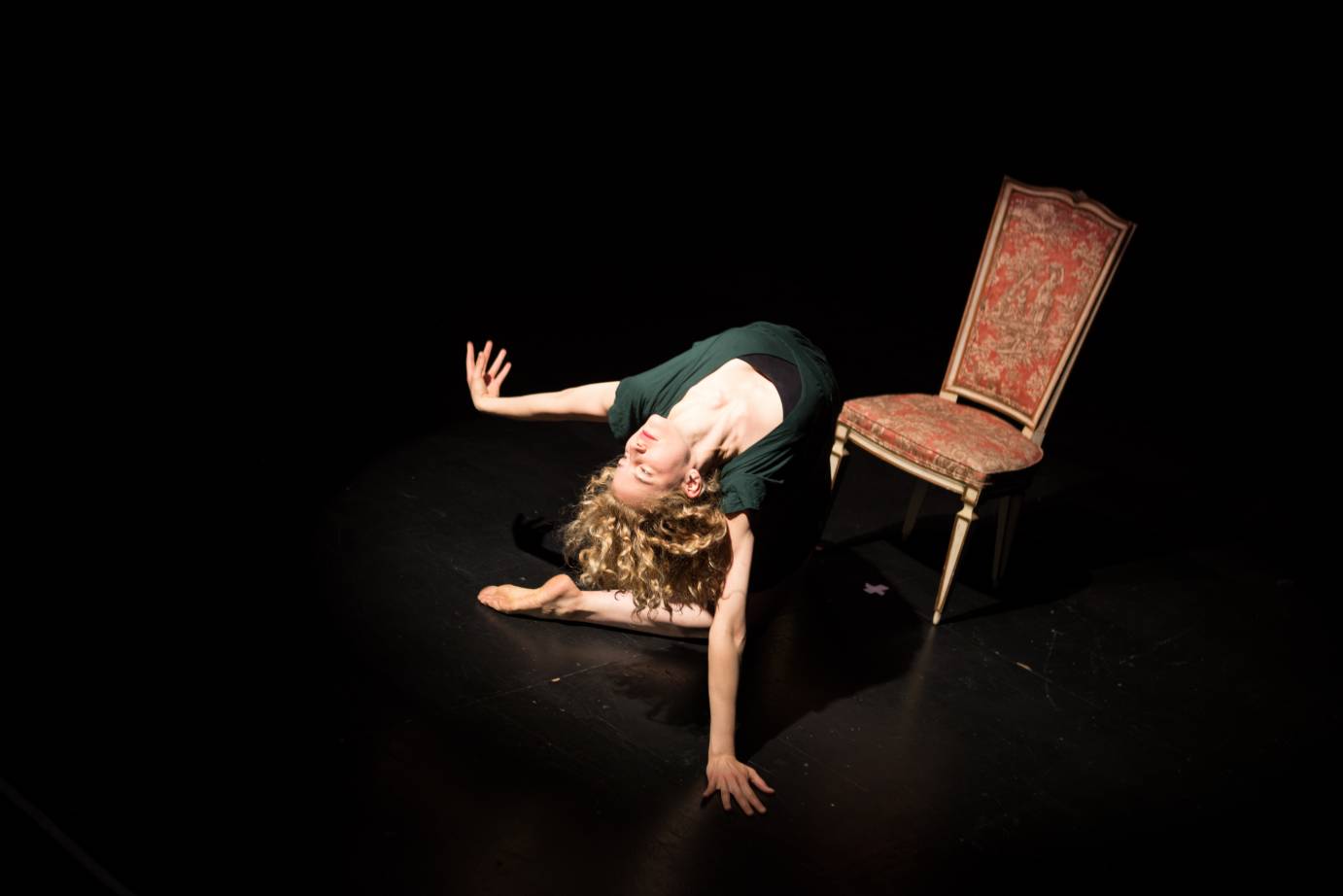 Samantha Needles; Photo by Dan Reshef
Roit recently tore her calf, which, in a fortuitous turn, led her to Taylor's Aureole. Injured when he made it, many of the steps (balances in attitude with the arms extended in a V, elegant promenades) occur on the non-injured leg, an element Roit honored.
Dancer Raymond Keller, who has studied with former Taylor dancer and current Taylor 2 Dance Company rehearsal director Ruth Andrien, says, "Jen put her own spin on it. The movements may be quintessentially Taylor, but the way they're put together and the way she articulates between positions make it more quintessentially Jen."
One of Roit's goals through the Master Series is to improve her communication as a choreographer. "I could do it on my body, but I was having a hard time explaining it." As such, she doesn't limit herself to just watching videos of a choreographer's work. Instead, she listens to their words — both spoken and written — as well as studies the lighting, costuming, soundscape, and "the movement within the movement" like tempo, dynamics, specific stylized steps, and narrative arcs.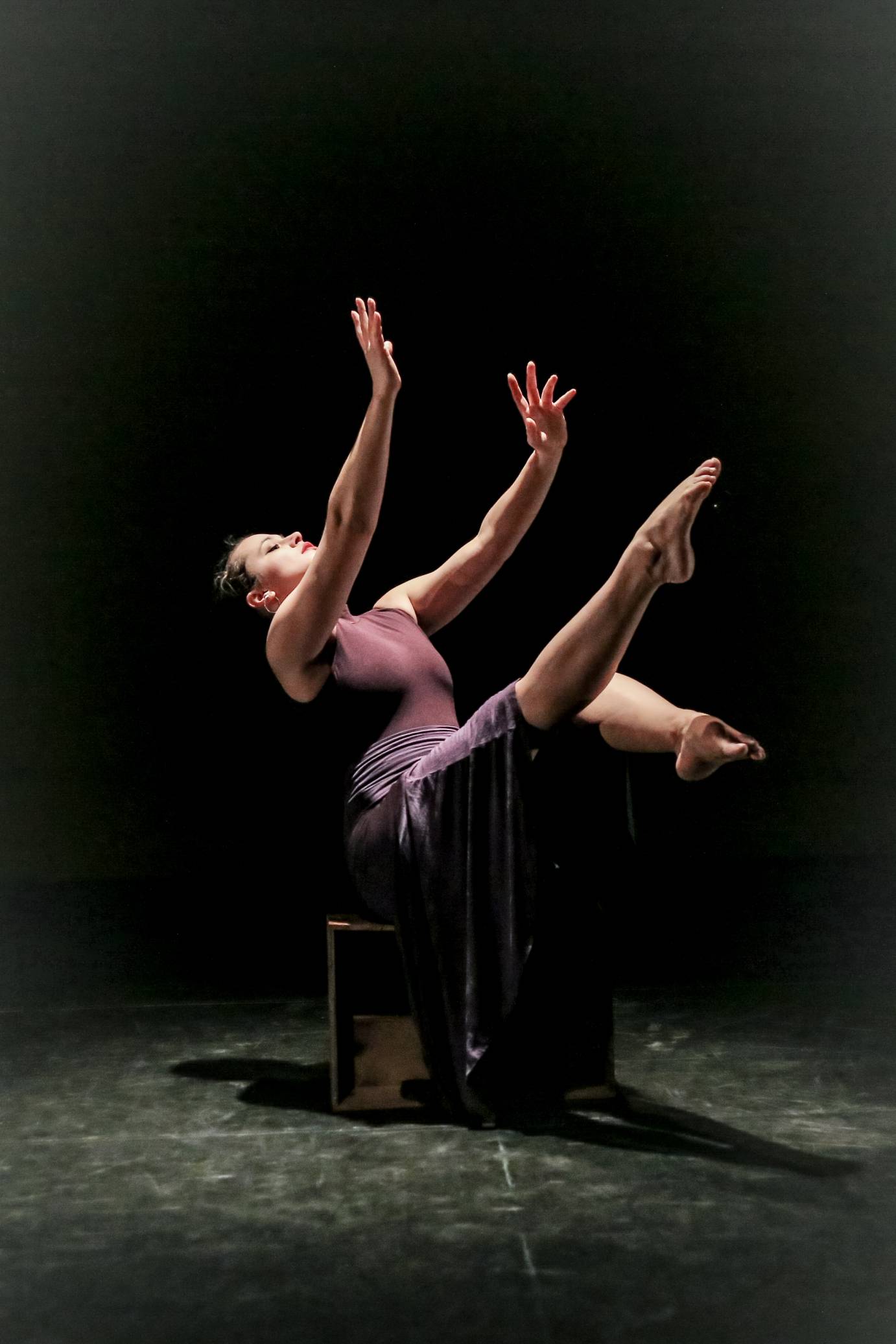 Jen Roit; Photo by Stephen Delas Heras
Besides the Master Series, the concert will feature choreography by Roit plus Diane Aurole, Justin Bass, Caitlin Dutton-Reaver, Olivia Miranda & David Felicie — all dance makers whose work she wanted to see more of. She explains, "That's why I have a second act, so I can give other people an opportunity."
Roit designed the program of vignettes to act as "windows into my company and my world." Like the fleet of vessels it evokes, Roit's Armada Dance believes in bringing people and ideas together to explore new frontiers.
---
The Dance Enthusiast Covers The Stories Behind Dance Performance and Creates Conversation
For more Behind-the-Scenes Stories of the NYC Dance World Click on our Day In The Life of Dance Section.