Katie Clancy Takes Class and Recommends It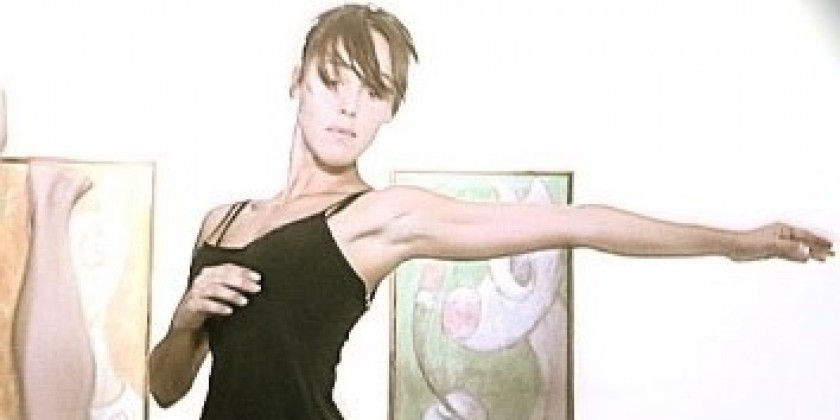 Julie Bour teaches in New York City for 3 Weeks Only
Katie says: Look out for Julie Bour, Bessie Winning Former Soloist With Ballet Preljocaj – Teaching at Panetta Movement Center in New York City- Monday, Wednesday, and Friday through November 28th.
Written by Katie Clancy 2008
---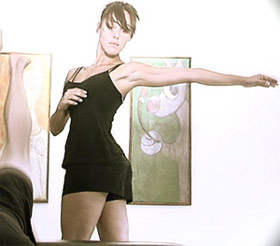 Photo Courtesy of Julie Bour
Julie Bour has been teaching and continues to teach in NYC
-Check Her Out!

When:
Monday ,Wednesday and Friday through November 28th
From 10:30 am – 12 pm

Where:
PANETTA MOVEMENT CENTER, 214 W 29TH STREET, 10 fl.
(212) 239-0831 - office@panettamovementcenter.com

How Much:
Class is 5.

 
---
It's no secret that dancers are some of the best multi-taskers in the city. We rehearse, promote shows, support friends' work, pick up odd jobs, teach, and perform—sometimes all in one day! While this pace may be a symptom of modern dance life, it is frustrating to experience even the slightest aura of haste from your technique teacher during class.

Have you ever felt that instead of watching the students, your teacher, who is also a professional dancer, is actually ogling him/herself in the mirror, or warming up alongside the class?

Have you ever felt disappointed by corrections that are lackadaisical affirmations, for example: "Good Job" and "Keep going!" Is your teacher (who is also a performer) just too overworked to pay attention?

Julie Bour stands out as a professional teacher whose simultaneous dancing career informs her teaching instead of detracting from it. This 1997 Bessie Award Winner, former soloist with Ballet Preljocaj, and now independent dancing choreographer, understands the New York City dance life style and cares that, within the rush, her students get the tools needed to thoroughly prepare their bodies for any kind of movement work.

Her class begins slowly, oiling the joints and articulating the feet. It builds from drop-and-release exercises to barre work then moves across the floor to fast-paced contemporary grand allegro. She often incorporates tools from Pilates, Feldenkrais, and Somatic Movement into the class. The music (her private ipod selection) makes you feel like you're grooving at a late-night lounge in France.

But most importantly, Bour's stellar performance chops combined with an honest and empathetic eye, frank correction, and generous feedback, fuel a deep and more well rounded approach to the demanding life of a dance artist.
Footnotes:
For more info about this class and other high quality dance classes
BILL YOUNG's STUDIO
100 GRAND STREET, 2 fl. (in Soho)
(212) 925-6573
Or
PANETTA MOVEMENT CENTER
214 W 29TH STREET, 10 fl.
(212) 239-0831
office@panettamovementcenter.com
www.panettamovementcenter.com
(not always up to date) so we recommend contacting by phone or email.
The Panetta Movement Center, a meeting place for the international dance community, is dedicated to bringing together performers, choreographers and teachers from all over the world in the investigation and exchange of new visions in dance.