Jean-Christophe Maillot of Les Ballets de Monte Carlo Shakes Up "Swan Lake"
"LAC (After Swan Lake)"
LAC: After Swan Lake will be performed March 14th -March 16th
 at New York's City Center
131 W 55th St (btwn 6th & 7th) New York, NY 10019
Click New York City Center for ticket information
---
"When it comes to how my work is received, I am often more interested in the opinion of the non-dancer – the husband or boyfriend who is dragged to the show against his will," says Jean-Christophe Maillot, the director of Les Ballets de Monte Carlo, in a recent phone interview. "Story is much more important than physical showmanship to me. We should not be looking for the audience's applause as a reward for a trick or a pose, but instead we should be hoping that they are captivated by the dance's unique narrative power."

Maillot's LAC (After Swan Lake) will have its New York premiere at City Center on March 14, marking the twentieth anniversary of the choreographer's directorship. Maillot's choreography pushes the boundaries of ballet, and LAC is the most recent in a series of his reinvented classics.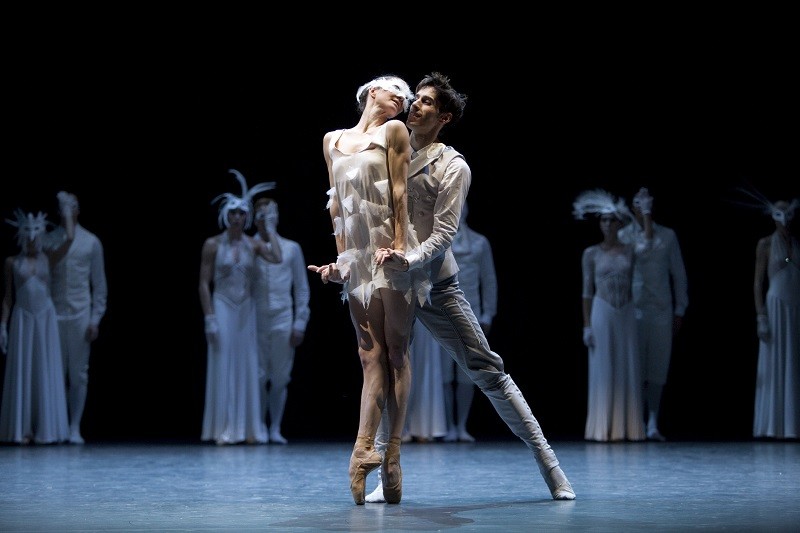 Photo: Angela Sterling
Maillot joined up with a team of collaborators to redefine the constructs of Swan Lake. With a new narrative written by Jean Rouaud, LAC explores a troubled prince and the society that pushes him to seek an idealized, heterosexual form of love. Maillot features two different women in the role of the white and black swans, moving away from the conventional model of the female swan princess with dual personas.

"I have always found the traditional swan character and her double personality troubling because it paints a very unrealistic image of women and of love in general. It is more realistic to seek purities and passions in different people," reveals Maillot.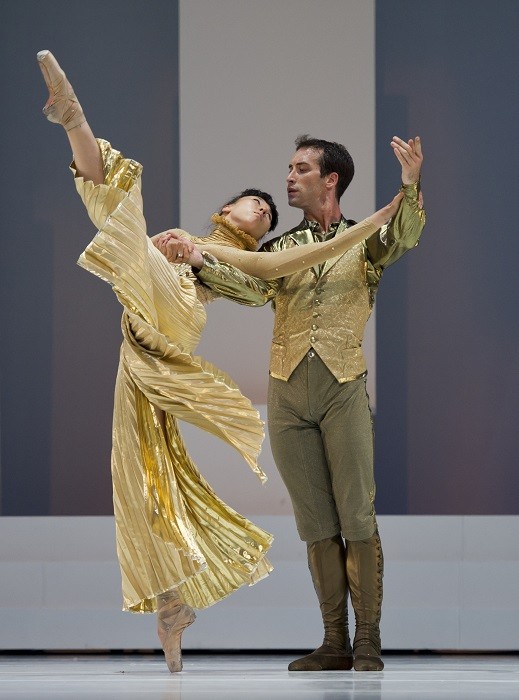 Photo: Alice Blangero
The gloves and masks costumed by Philippe Guillotel further Maillot's psychological investigations about desire, humanity, and animal impulse. In Maillot's composition, hands and fingers are the vessels of human communication. He covers his white swan's limbs in gloved feathers, signaling her struggle and failure to relate to her human partner.

"All of the ingredients are there: the Tchaikovsky score, the pointe shoes, the three-act structure. But LAC lets the story breathe in in a whole new way," said Maillot. "LAC is not the destruction of Swan Lake; it's just a new vision that lives in an contemporary age."

Ballet enjoys a rich history in Monte Carlo. The Ballet Russes, created in 1909 by Serge Diaghilev, was one of the most innovative dance companies of its time. The descendants of the original company went on to form The Ballet Russe de Monte Carlo from 1938 until 1951. Revived as Les Ballets de Monte Carlo in 1985, and placed under Maillot's artistic direction in 1993, the company aims to maintain the significant tradition of dance in the region while keeping its ballets new and relevant.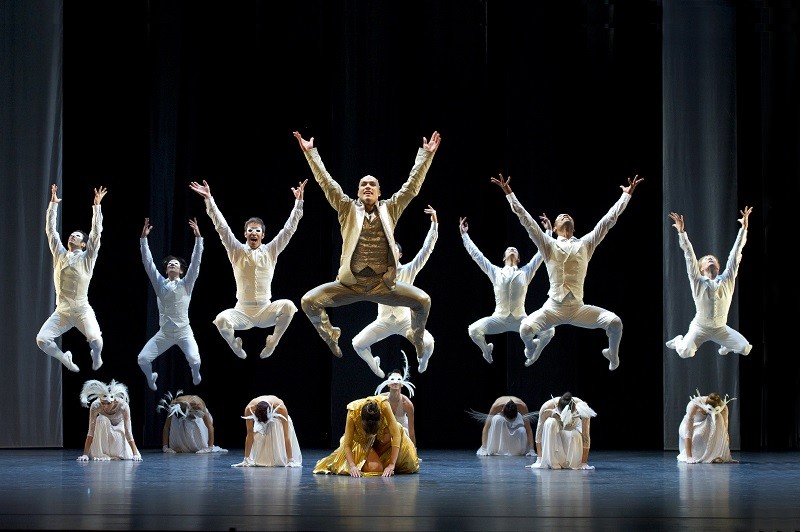 Photo: Laurent Philippe
The fifty-person company does not have the uniform aesthetic of the Paris Opera Ballet or the Bolshoi. Originating from twenty different countries, the dancers are refreshingly individualistic. In addition to his own choreography, Maillot has also commissioned the work of contemporary choreographers like Shen Wei, Lucinda Childs, and Emio Greco to expand the company's versatility and range.
 
"It's not that I'm trying to blend classical and contemporary styles; it's that I want to create ballet that lives in our time – a time of limitless movement possibilities," stresses Maillot. "I want to give my company more than just one thing. My dancers are hungry animals, and I want to provide them with plenty of nourishment."