Dance Up Close to the Limón Dance Company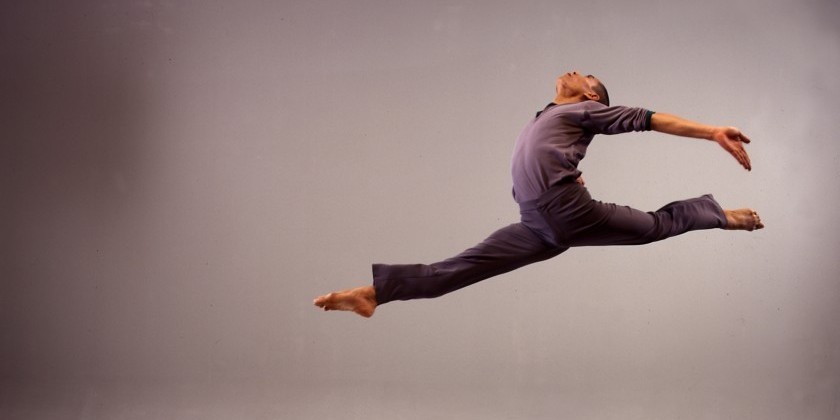 Meeting The Artists and the Masterworks of Limón Dance
LIMÓN DANCE COMPANY at the JOYCE Theater
Classic Choreography by José Limón with World Premieres by Dianne McIntryre and Sean Curran
 
APRIL 29-MAY 4, 2014 -Tuesday & Wednesday at 7:30 PM
Thursday/Friday/Saturday at 8 PM
Saturday & Sunday at 2 PM- for tickets click The Joyce Theater
The  Limón Dance Company, founded in 1946 by legendary Mexican choreographer, José Limón, returns to the Joyce with an incomparable evening of American Dance Theater framed by two Limón masterworks: Mazurkas and Psalm.
---
Carla Maxwell, artistic director of the Limón Dance Company since 1978, points out that when José Limón died in 1972, his company consisted of a vital community of talents in the prime of their careers. After the sadness of their personal loss ebbed, the group made the unprecendented decision to continue working. They were the first of the major American modern dance companies to persevere after the loss of their lead choreographer. "And, the dance field then wasn't ready for it," explains Maxwell. The funders weren't interested. People were incredulous; they kept asking why? What are you trying to do?"
The company believed that if they disbanded yet another great master's lifetime of work would be lost. After all, the pioneering choreographers who influenced Limón's development, Charles Weidman and Doris Humphrey, had no company keeping their contributions alive, and Limón's work, at the time, was not well documented. It hadn't even been filmed. The group didn't have a board of directors to support their goals. The situation appeared dire.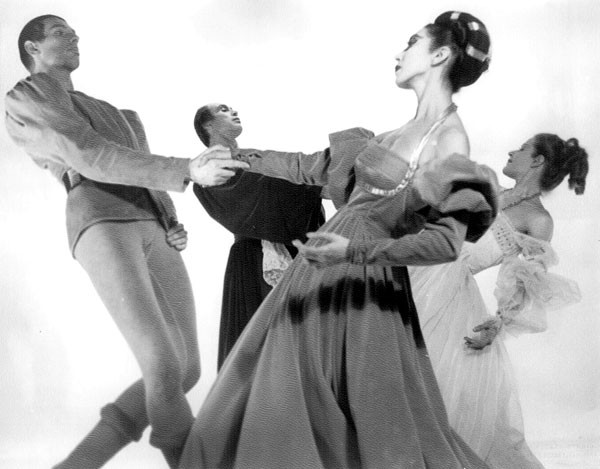 The Original Limón Dance Company- Lucas Hoving with Pauline Koner ( foreground); José Limón with Betty Jones (background) in The Moor's Pavane
Photo © Limón Dance Foundation

Maxwell explains that Limón, while a dynamic, talented and generous man, was not a business person. "He didn't create a school, because he taught at Juilliard. He believed that if his work was good enough, money would come to him."  
While Limón had enjoyed much success and renown in his lifetime, he hadn't set up the structures necessary for a company to run. It was Ruth Currier, one of the first important Limón artists, who became the company's director after his death. She created the blueprint for a more stable organization.
"Ruth was the one who helped us look at our legacy and made us realize that there was much more there  than just the man and his dances. We had a history that went back to Charles Weidman and Doris Humphrey and beyond, with a technique and philosophy of theatre that was very rich. Also, it was always about creativity, the creative artist and having creations made."  
 
Carla Maxwell on the History of José Limón's Mazurkas (1958)
Mazurkas set to  music by Chopin, premiered in 1958 at the American Dance Festival with the title DANCES  (in honor of Poznan, Wroclaw, Katowice and Warszawa). During a trip to Europe after World War II, the choreographer was deeply moved by the courage of the Polish people, and created the work as a tribute to their heroic spirit.  Mazurkas also stands as a remarkable example of how to translate national and character dance to the stage.
---

Limón had a broader vision of working even from his early days. While his name was at the front and center of the company, the choreographer asked company members: Lucas Hoving, Pauline Koner, Betty Jones, Currier, and later, Louis Falco, to contribute to the repertory.  "We were a repertory company from our inception and José was the only person of his generation to ask somebody else to be his artistic director, and that was Doris Humphrey. They created work together."
Today, it is the richness of the dances and the dancers who move in them that capture audiences. Limón's timeless themes reveal a deep understanding and appreciation of humanity with all its range. Francisco Ruvalcaba, a senior member of the company and a remarkable presence in the work today, describes the vision of Limón and his generation of choreographers as global and inspiring. In particular, Ruvalcaba speaks of the wealth of the narratives. "We tell stories because we need to communicate an abstract, a very important truth that can't be described." The presence of many disparate emotions and shadings of an idea in the same ballet offers texture and depth and allows the work to be, as the dancer notes, "open to more people and more points of view."
 
Principal Dancer, Francisco Ruvalcaba, on José Limón's Psalm (1967)
Video cover photo by Beatriz Schiller
Another aspect of Limón's artisty which remains unparalled is the manner that the choreographer shaped his stage into a living canvas. This quality will be particularly evident in Psalm (1967) which premiered at the American Dance Festival and has been re-staged and adapted by Carla Maxwell for this season. Here, the dancers move in beautifully intricate patterns revealing a complex, interconnected community from which emerges a potent solo figure. In ancient Jewish belief, it was thought that the sorrows of the world rest on the shoulders of 36 men. In the stirring Psalm, the 36 men have been reduced to one figure called "The Burden Bearer."
---
When speaking of what keeps her interested in the Limón technique, Roxane D'Orleans Juste, associate artistic director of the company, and a striking interpreter of the work (celebrating an exceptional career of 30 years with Limon this season) speaks of the pleasure of details. "We use the body, the instrument, as a complex, versatile way of expressing ideas. The hands matter, the chest and the back matter, the release of the hips in(to) the earth matters, how we initiate movement from the ribs matters. All these things are investigation, and they are wonderful. Because they are eloquent and expressive with endless possiblities."
 
Associate Artistic Director and Principal Dancer, Roxane D'Orleans Juste on Language and Seeing
---

Maxwell gently beams as she talks about the Limón company members today. "I'm very proud of them. We've been very lucky to have artists who have stayed with us. The longevity in this company is very rare, and it's not because this is the highest paying job in the world. The dancers are here because they love the work. It speaks to them, and they are understanding that there is a wealth of information beyond the dances. I feel that our base of training and our point of view - how we enter into work, live it and explore it, prepares us for lots of things. It opens you. The work demands it. If you are going to make the work alive and valid today, it has to be meaningful for who you are as a person. The dancers' investigation and commitment to this keeps the work relevant. Plus, I am predjudiced, but I think we have some of the greatest dance works ever created in the 20th Century as part of our repertory and I'm very proud of that."
 
Francisco Ruvalcaba on the Challenges (and Joys) of Dancing Limón Repertory
video Cover photo © Limón Dance Foundation
---
More Program News : Limón Dance Company at The Joyce Theatre
In addition to
Mazurkas (1958)
and
Psalm ( 1967)
by Jose Limon. 
Renowned dancer/choreographer Dianne McIntyre has created the solo She Who Carries the Sky for Roxane D'Orleans Juste on the occasion of Juste's 30th anniversary with the company as principal dancer and Associate Artistic Director.   Ms. McIntyre has chosen music by Jon Hassel/Farafina and R. Carlos Nakai, and is inspired by the writings of Haitian-American writer Edwidge Danticat, and anthropologist/scientist Lyall Watson.
 
For his first commission for the Limón Company, exceptionally gifted choreographer Seán Curran, has collaborated with composer/musicians Lucia Caruso (Argentina) and Pedro da Silva (Portugal), founders and directors of the music group Manhattan Camerata, for  Nocturnes for Ancestors,  a full company work.
Program A: April 29 & 30 at 7:30 PM; May 1-3 at 8 PM; May 4 at 2 PM
Mazurkas, She Who Carries the Sky, Nocturnes for Ancestors, Psalm
 
Program B: Saturday May 3 at 2 PM: Family Matinee
Mazurkas, She Who Carries the Sky, Nocturnes for Ancestors
For More info about the company contact Limon.org