MOVEMENT AS MEDICINE: Jessica Chen Redefines Broken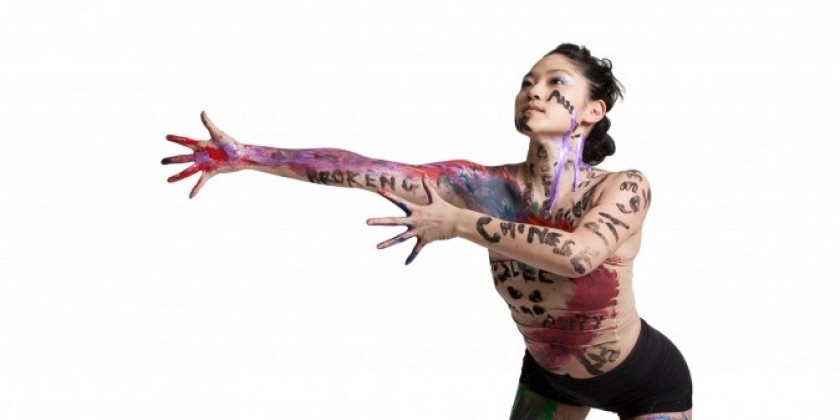 When Life Experiences Surpass the Endurance of Any Person,How Can Movement Heal?
A. Nia Austin-Edwards for The Dance Enthusiast
---
MOVEMENT AS MEDICINE
Medicine is defined as "a substance or preparation used in treating disease" or "something that affects well-being." (Merriam Webster Dictionary,

http://www.merriam-webster.com/dictionary/medicine

) Movement has been a way to treat, rehabilitate, and support well-being for ages. There is an undeniable reverence, no matter the circumstance, for any survivor of trauma. And there are a number of artists whose rehabilitation, whose survival depended on movement.

MOVEMENT AS MEDICINE seeks to share these stories. -- emotional and physical traumas of dancers and non-dancers alike. This series offers portraits of the power of movement for survival, for artistry, and for medicine.
Note: Jessica Chen and J CHEN PROJECT will premiere Never was Broken: a dance through life and death and life' at the Salvatore Capezio Theater at Peridance on Saturday, September 21 at 8:30PM. for more info re the show click here
---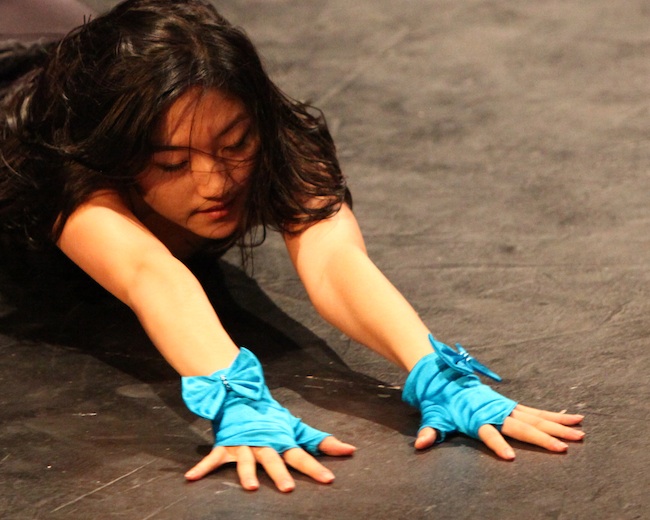 Jessica Chen, Photo Bill Herbert

JESSICA CHEN'S STORY
A CAREER SHIFTED BY TRAGEDY
---
Validation is often a question for artists. Jessica Chen's work has been commissioned by the
2010 World Expo in Shanghai
and spoken word artist Kelly Zen-Yie Tsai's evening length show, "
Formosa
." Her company, J CHEN PROJECT, born in 2008, performed at the
DUMBO Dance Festival
,
Ars Nova's ANT FEST
, the
Annual Asian American Cultural Festival of Long Island
and participated in the
JAZZduFUNK Residency
in Shanghai, China as well as the
Dancer's Unlimited Residency
in Honolulu, Hawaii.
However, in early 2012, Chen was still expecting a "major grant or commission to propel my company or to 'start' my choreographic career." But in August of that year, Chen was propelled in a different direction.Swerving out of the way of an oncoming limousine, who was on the wrong side of the highway, Chen's Mini Cooper convertible flipped three times and landed upside down. Chen, severely injured, was immediately transported in a medical helicopter to the nearest hospital in Santa Barbara, California for brain surgery. She was then placed in a medically induced coma for thirteen days.
Jessica Chen, Photo Vanessa Gonzalez- Bunster

Jessica doesn't remember the accident. She has fragmented memories of awakening from the coma, but she constantly received positive feedback from friends, family, and doctors alike. In fact, it seemed that her "physical lifestyle" allowed her body to heal much faster than expected. What was supposed to be weeks in the hospital's rehabilitative facility ended up being only ten days. And on September 11, 2012 she moved on to a "transition home" when she began speech therapy to counter her short-term memory loss along with physical therapy.
---
WHY DANCE?
How Never Was Broken , Chen's newest work, offered a "Path to Rehabilitation"
Meanwhile, in New York, her company approached an exciting Fall season, which concluded with a performance in December at the Women In Dance Showcase presented by Legros Cultural Arts. Upon hearing of the accident, the dancers decided to continue rehearsals and follow through with their performance season -- yes, without Chen. As they geared up for their December performance, their director was just beginning to stretch again while journaling and envisioning "if I could move."
Throughout her healing, Chen was constantly asking herself "Why dance?" Movement and art had always been a means of expression for her, but she began to question her "lifetime expressive voice." Along the way, she came to understand "I had already started the [choreographic] career." No longer seeking validation through that "major grant or commission," Jessica simply decided to "commit fully to art."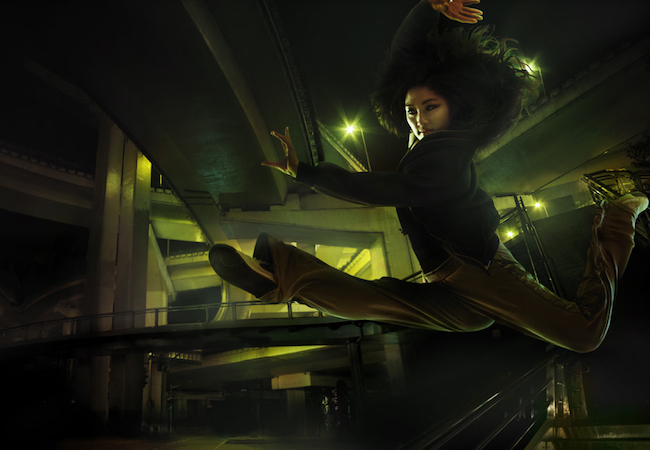 Jessica Chen, Photo Carl McLarty

Fast forward to February 2013. Chen, still with a limited range of motion, led her dancers through ten days of rehearsal "just to get everything out there." They workshopped ideas that had developed in her brain and were part of her journals written during her rehabilitation. By May, she was performing with the dancers in a work- in -progress showing of her newest piece, Never Was Broken.
While Jessica does not remember the accident or the early stages of her recovery, she still equates the physical injury to an emotional trauma. She sometimes wished that life would simply return "back to the way it was before the accident." She acknowledges that she was lucky to have doctors who fully believed in not only her full recovery, but her ability to dance again. Still, Jessica had to re-learn her body. She had to recognize that movement, particularly expression through movement, was not only the path to her physical rehabilitation, but also the medicine for her emotional healing.
---

CONTINUALLY DISCOVERING THE BIGGER PICTURE
 
September has been an eventful month for J CHEN PROJECT. Following their work-in-progress showing,
Never Was Broken
will premiere this month along with other new and old works by Chen. She will also dance a solo created by Nicole Smith with guest artist Norbert De La Cruz III, and collaborating musician Dennis Diaz. All this was set to be performed at
Dance New Amsterdam
in September , but unfortunately this important place for learning and performing in our dance community is in the process of bankruptcy losing the financial battle to maintain its space.
But Chen says, "The show must go on." And go on she and her dancers will
, Never was Broken
: a dance through life and death and life' will go up at the Salvatore Capezio Theater at Peridance on Saturday, September 21 at 8:30PM.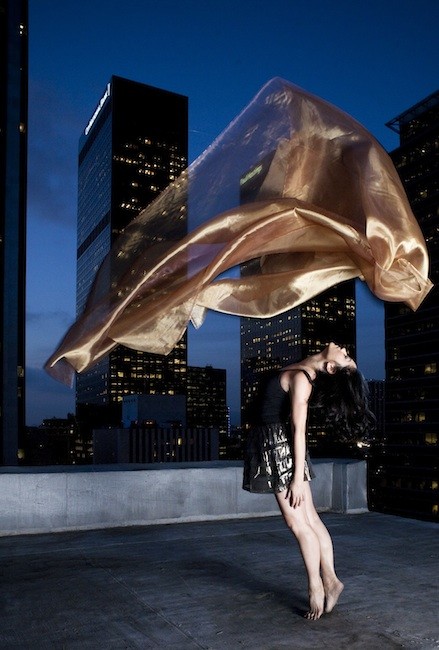 Jessica Chen Paul Dimalanta
Chen writes, "If this year has taught me anything it is that, no matter how broken a situation may look 'being broken' is only one-way to look at the bigger picture.And the bigger picture for J CHEN PROJECT is that we are proud to be a part of this supportive arts community..."
Whether questioning the return of her short-term memory or attempting to validate of her choreographic career, Jessica Chen "never was broken." She constantly found another way to look at the bigger picture. With movement as her medium, she not only fully recovered physically and is glad to be performing with her company this month, but she has also surpassed her emotional trauma with the irrefutable knowledge that dance is her lifetime expressive voice.
Jessica Chen is the Founder and Artistic Director of J CHEN PROJECT. She is an inspirational speaker, teacher and a social entrepreneur. Her work has been featured world wide including the 2010 World Expo in Shanghai and the Amnesty International Arts Festival in Washington D.C.Jessica was recently honored at Cornell University for her work in empowering Asian American women.Chen will premiere her new work, "Never Was Broken" at Peridance (NYC) as well as Center Stage Theater (CA) this fall.